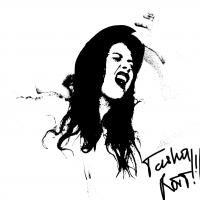 Dj TashaRott

Claudia J. Arevalo a.k.a TashaRott Dj - Voice over - remixer.

Nacida el 28 de Noviembre en Bucaramanga - Colombia. Djs School/Dj Profesional (Mexico - 2011) SAE Institute Remixer and Producer en Ableton Live (Mexico - 2012).

Amante fiel de la música, Empezó su carrera como dj en el año 2003 en Venezuela , tocando en...
djtasha08 doesn't have any podcasts yet...