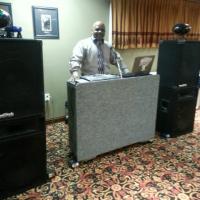 Hello Virtual DJ Family, My name is DJ Dray D
I'm from, (757) Area Code of Virginia, USA
I'm a mobile DJ who has been in the craft for about 20 years.
I currently do private parties, house parties, birthday parties, Cookouts, Weddings etc.
I play all types of music, my specialty is Hip-Hop, R&B, Old School R&B, Old School Hip-Hip, House Music, Baltimore Club, Dance Top 40. Dance Hall & Go-Go.
I have been using Virtual DJ since 2010
Wow, I'm loving Virtual DJ.