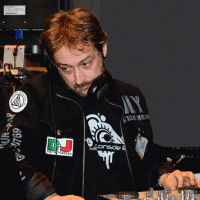 Dij Ciaps è stato bello ma è durato poco.
Come al solito la stupidità umana ha vinto ancora, d'altronde la popolazione sulla terra è in continuo aumento e l'intelligenza è costante.

Dij Ciaps was beautiful but lasted little.
As usual human stupidity won yet, moreover the population on earth is steadily increasing and intelligence is constant.