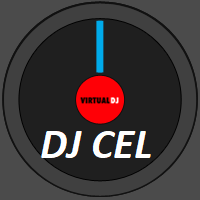 My philosophy: Work is the key to success and communication is the first step of life.

About me: click here [level Professional edition user]

My computers: click here [level Limited edition user]
Core Audio APIs in Windows Vista
Sun 10 Dec 06 @ 12:21 am
The core audio APIs are:


Multimedia Device (MMDevice) API
Clients use this API to enumerate the audio endpoint devices in the system.
=&gt "For enumerating and managing audio endpoints"

Windows Audio Session API (WASAPI)
Clients use this API to create and manage audio streams to and from audio endpoint devices.
=&gt "Very low level API for rendering audio, render/capture audio streams, adjust volume etc. This API also provides low latency for audio professionals"

DeviceTopology API
Clients use this API to directly access the topological features (for example, volume controls and multiplexers) that lie along the data paths inside hardware devices in audio adapters.
=&gt "For discovering the internals of an audio card's topology"

EndpointVolume API
Clients use this API to directly access the volume controls on audio endpoint devices. This API is primarily used by applications that manage exclusive-mode audio streams.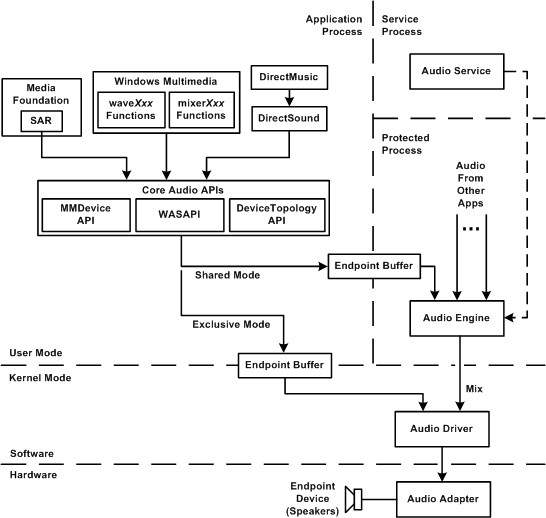 The audio core APIs are implemented in the Mmdevapi.dll and Audioses.dll system components, both of which run in user mode.
Here is a video to explain the new system:
video
©2006 Microsoft Corporation. All rights reserved.