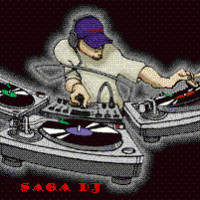 Saga dj the only dj dat lightens up ur party and makes it a memorable 1. Coming up from South London to the world wit all da power of the music in remixes n megamixes. From bashment to hip hip, salsa n reggaeton...ready to take watever it comes... wit saga dj u find da pleasure of tryin out new rhythms.. From a DJ to a VJ to satisfy ur desire for music..

DJ SAGA SALSERO O BACHATERO EL UNICO DJ QUE TE TOCA DE TODOOO!!

Saga dj el k te enciende la fiesta y la hace inolvidable. Desde el sur de Londres pal' mundo con...