Fonctionnement de Ask the DJ
Thu 30 Jun 16 @ 3:45 pm
Présentation :
Ask the dj est une nouvelle fonction de VirtualDJ 8.2 qui permet de recevoir des messages de votre public en soirée, le Dj reçois les messages dans le browser de VirtualDJ (onglet Ask the dj), vous pouvez faire une demande de titre à votre Dj.
Fonctionnement :
Pour cela il faut que le Dj soit connecté à internet (pour recevoir les messages sur VirtualDJ), il suffit de faire passer le lien
http://www.virtualdj.com/ask/
avec le psuedo de votre compte VirtualDJ du site.
La personne qui veut envoyer un message va sur la page Ask the DJ comme pour cette exemple
http://www.virtualdj.com/ask/dj
, tape son message puis clique sur "Send Message" :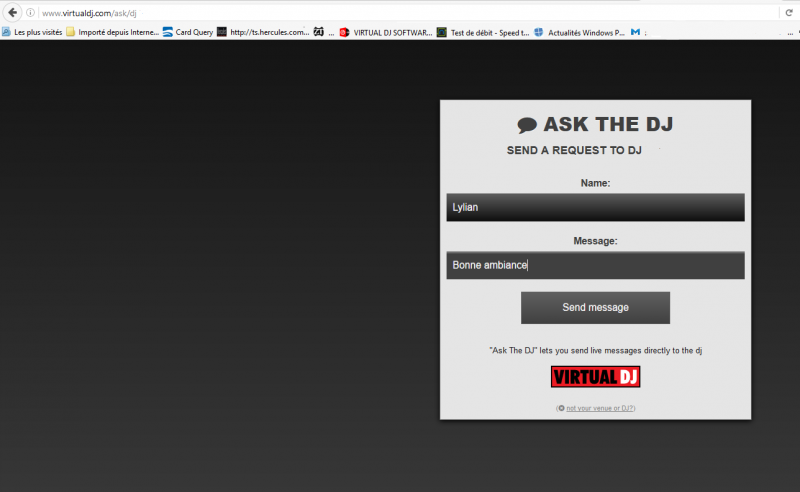 Le Dj reçois une notification en bas du browser de VirtualDJ :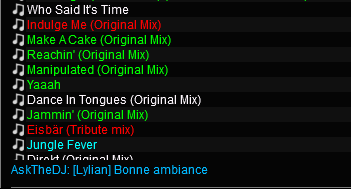 Le Dj peut aussi lire tous ses messages via l'onglet Ask the DJ dans le browser :

Voila c'est très simple d'utilisation.
Voila la description en vidéo :