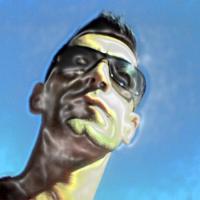 Born in 1969, Paul Rust began to interest in dj engineering in 1983.
In 1986, with two friends, founded the "Sundance" and produced "Washicou", a single distributed by "Discomagic", first disco label in Italy in the Eighties.
At the same time, he started working as a sound engineer for live events deepening, thus, his knowledge of sound dynamics.
In 2004 he concluded contracts with the "N 'Joy Management Agency" and the "Dark Motive Records", american independent label, producing two tracks sold at major portals selling music online.
Since 2005, Paul Rust performed live dj-set around the world, like at "Downunder" in Parma...