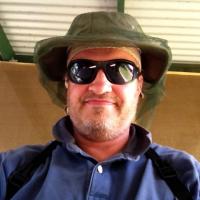 Started in 1978 with the Pioneer HiFi of my father playing records at parties. Continued till 1985 and couldn't combine with my regular job. During midlife (without any crisis what so-ever I rediscovered mixing however now digital... so much more fun, like counting your 12" with a stopwatch on BPM's and finding out that + or - 10 % on the TECHNICS SL1200MKII with STATON 680 didn't sound like anything). Anyway don't care whether anyone likes the sausage I am making "I ENJOY EVERY SOUND-BIT OF IT". Power to the DJ's ! Bye the way this is me down under enjoying one of my other hobbies which I am sure you think I am better of doing ...... cheers mates !
discocaine's played sets

This user doesn't have any public played sets visible.