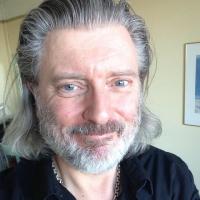 DJ since the glorious 70's. Full-time professional during the 80's, both as Club and Radiodj, nowadays semiprofessional splitting with a fulltime dayjob in the soundrecording business. Can do almost any genre of music and any kind of job. Starting with VDJ in 2004 and since then hooked. Equipment; 1st a Hercules, then Behringer and now Denon DN-HC4500 with HP Laptop running on W7. Added a MC-3000 as a controller. Musical interest; House, Soul, Funk, Jazz, R'n'B, Hio-Hop, Oldschool Disco 70-80.
DJ's I like; Sanny X(friend), Roger Sanchez, Pete Tong, Bob Sinclair, Joey Negro, Masters at Work, The Defected crew to mention some.
Personel; father of two daughters and of course divorced twice(I'm a DJ for God's sake)


coldfield is not broadcasting right now.