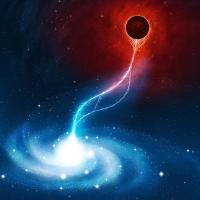 Hello and Welcome!!!

My name is Thomas Cardwell and I go By NewWorldDigitalMusic!!!!
For over 20 years My wife and I have been into the EDM scene. I go way back!!
I love everything music and music related. I started my own production label and studio in early 2009 and have been producing and remixing my own style ever since! I like to push my remixes and song as far as i can go to see just what i can get to sound the best i can make it! Any style,Any Genre, Anything!!! I love it all and try to do it all. In the end its all about the music and the people...