Hi,

I'm Andrés Camargo from México City. I learn to mix well in 1980 and was a professional DJ until 1998. I'm proud to say that I can Mix any music, any type. I like all Music for the dance floor in all expressions.

I'm now a Professional support engineer (In Computer Related), I'm also working weekends mixing videos on a local club.
Sat 30 Jul 11 @ 8:59 am
Estas las fotos de lo ocurrido en la ciudad de Puebla...
Here de Pictures of this night club tradeshow in the city of Puebla, México.
El primer día antes de abrir...
First Day before opening: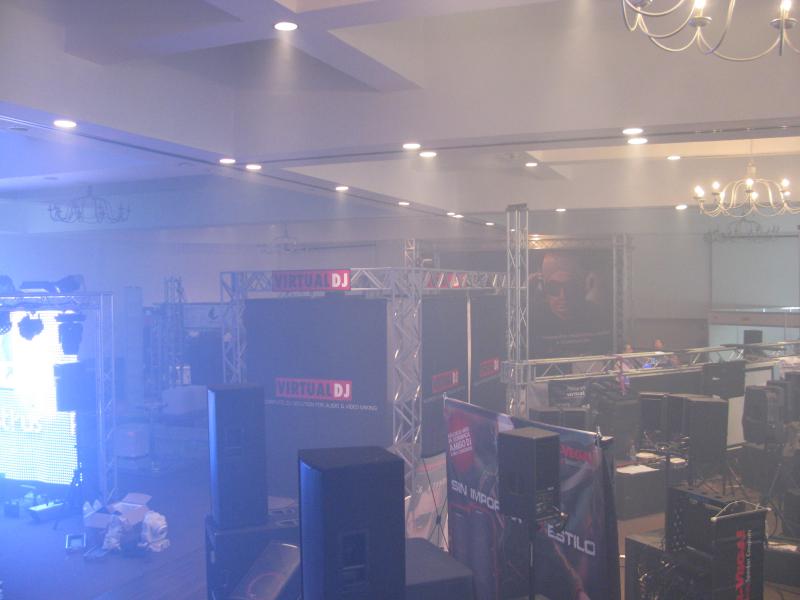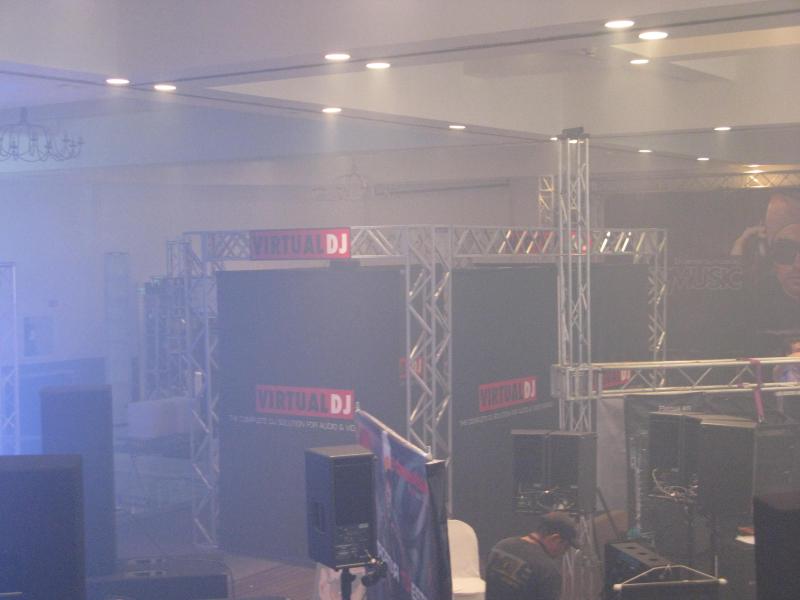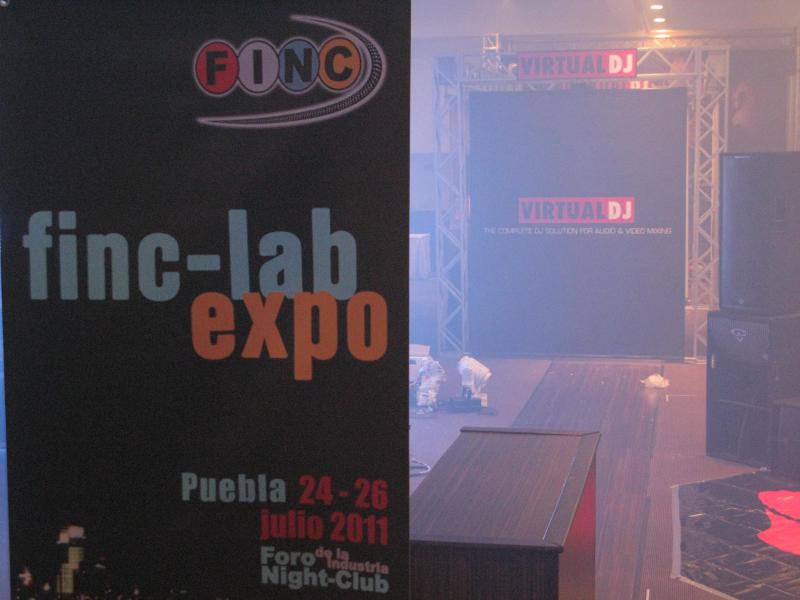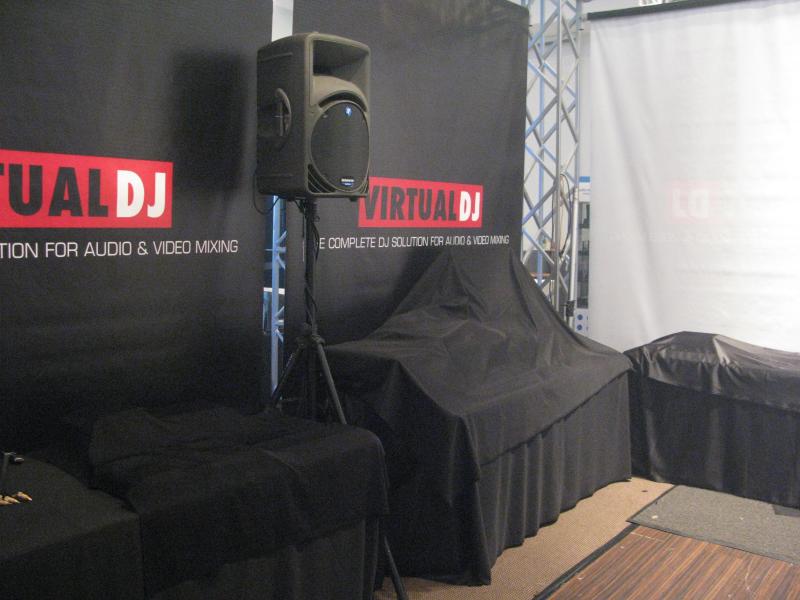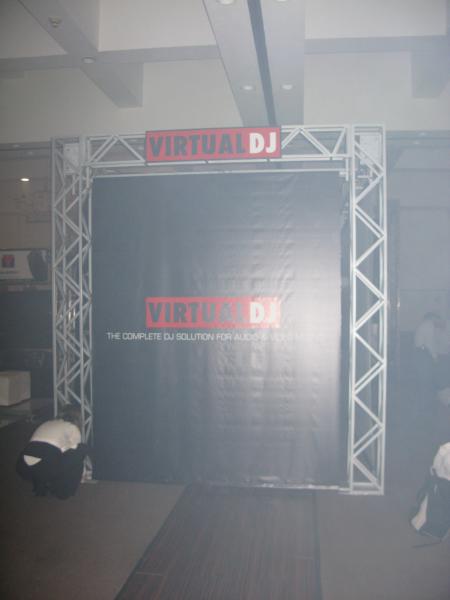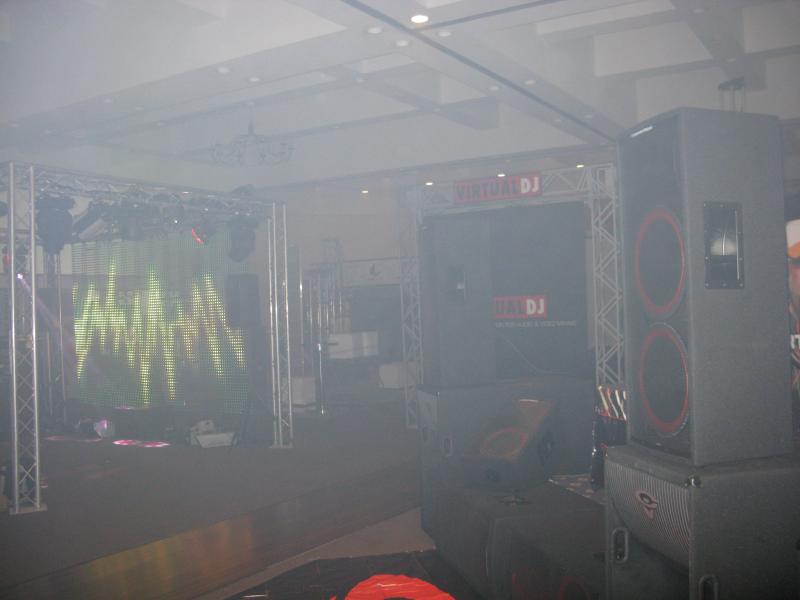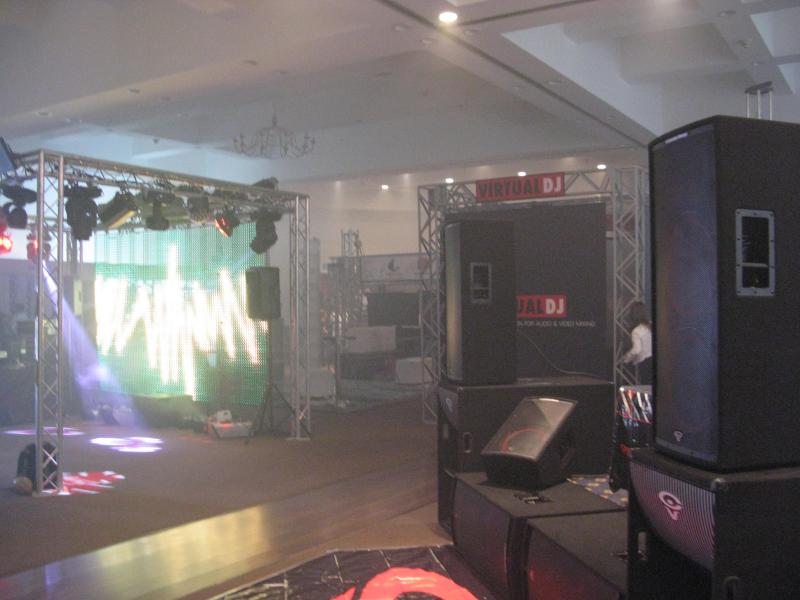 abriendo...
Opening...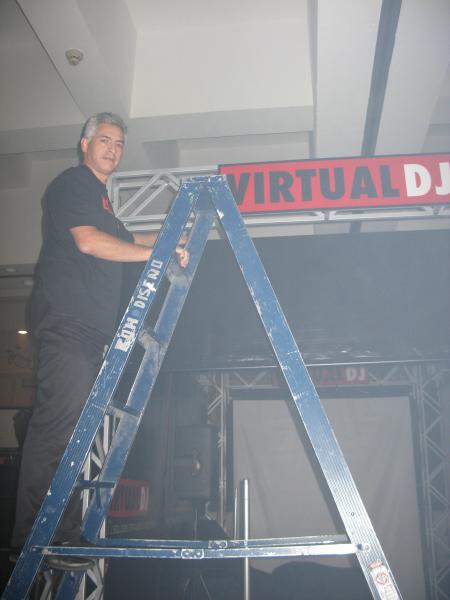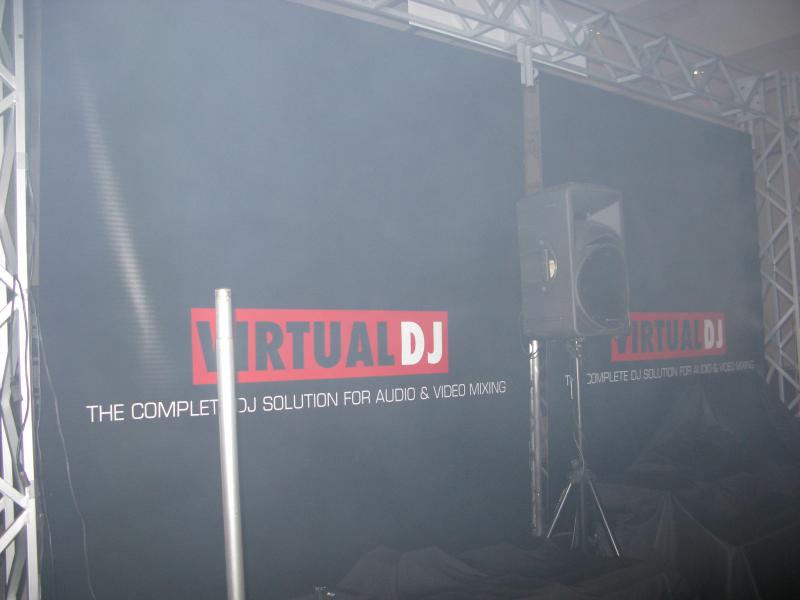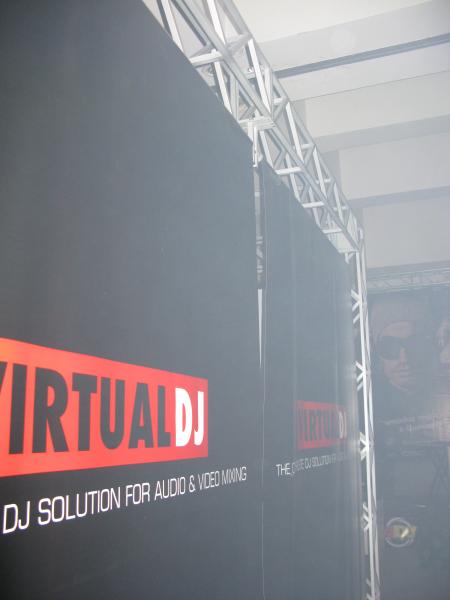 Ready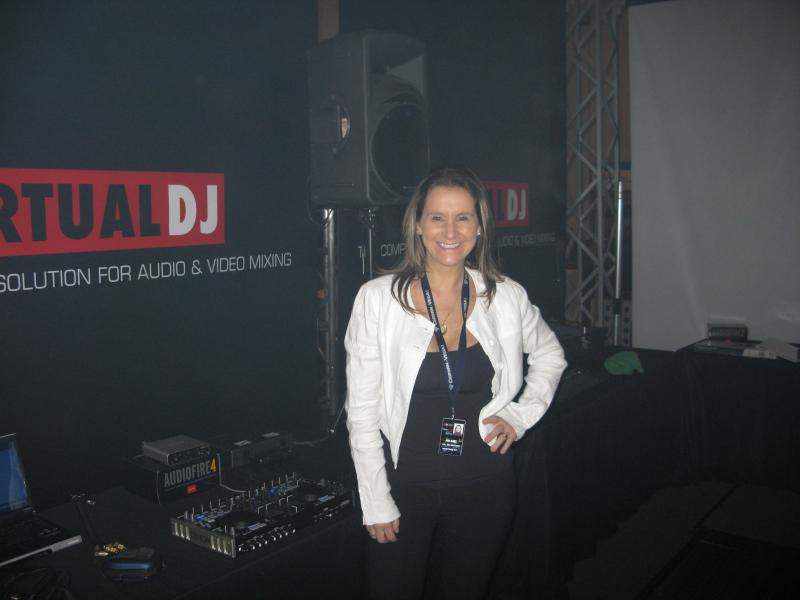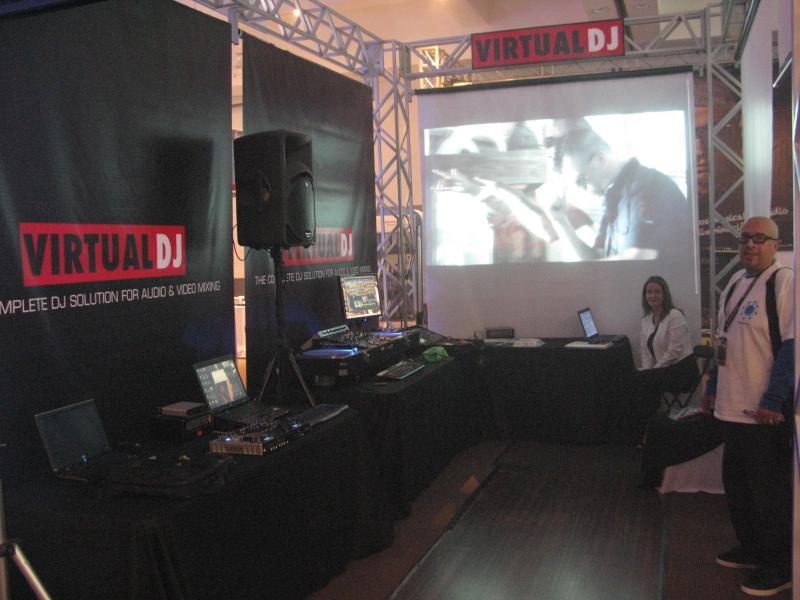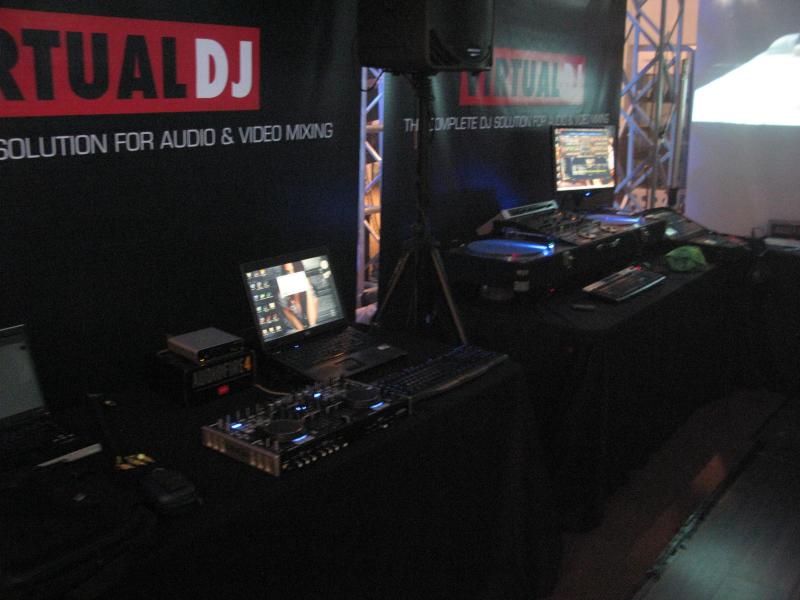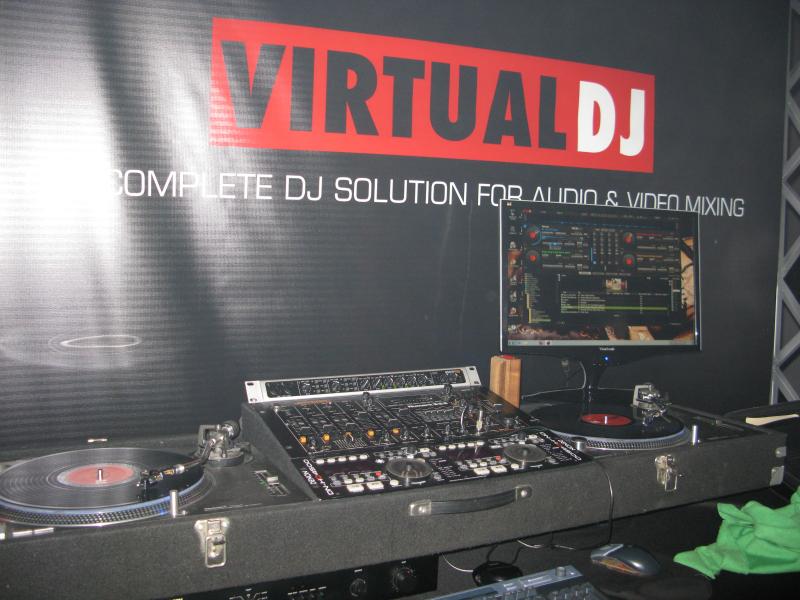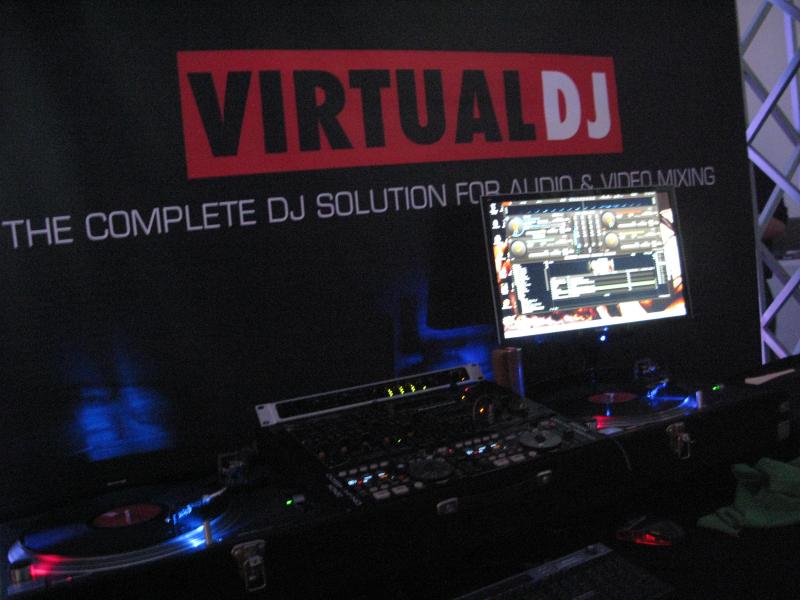 The video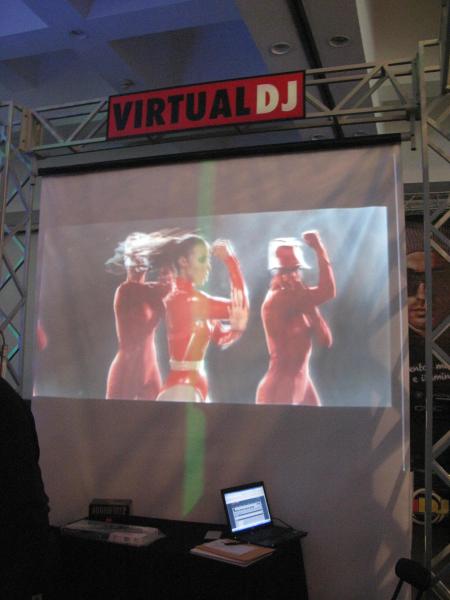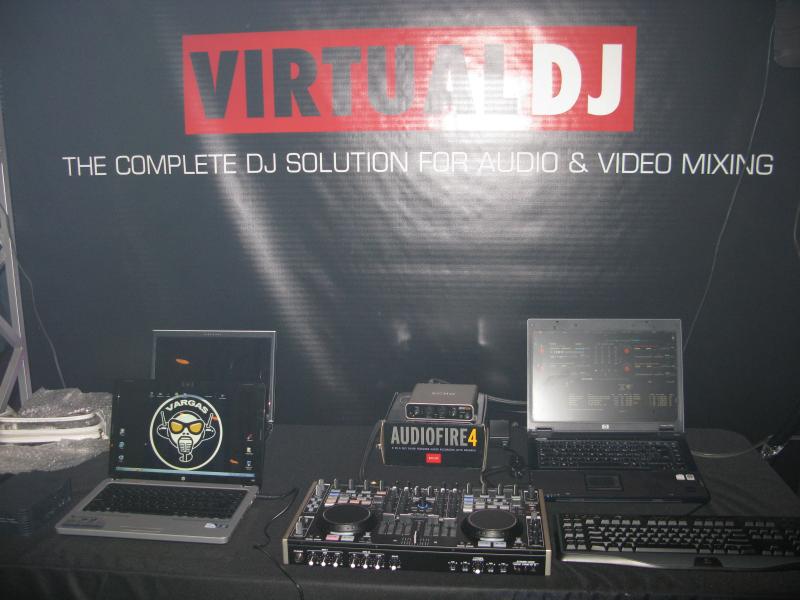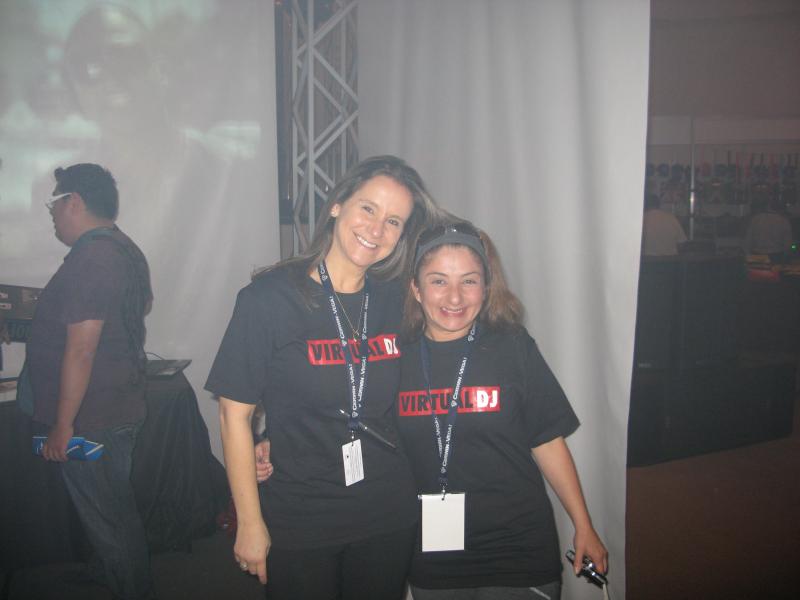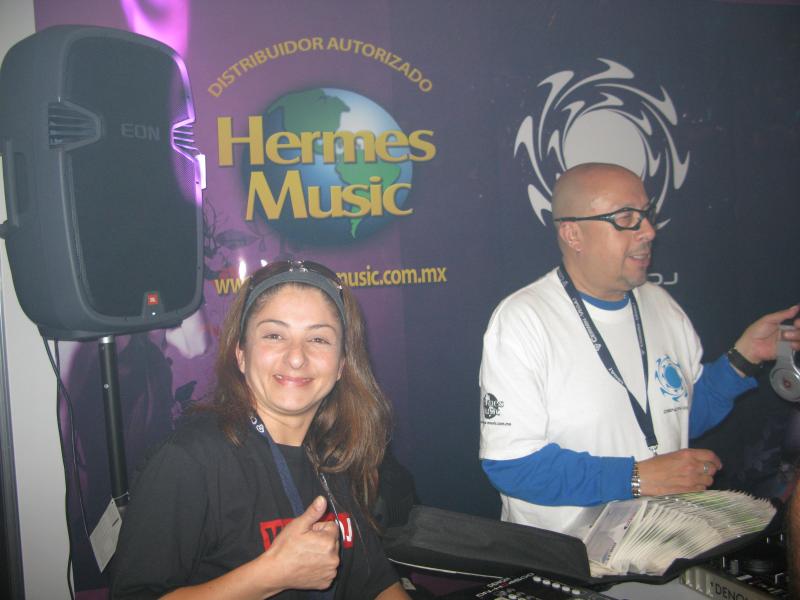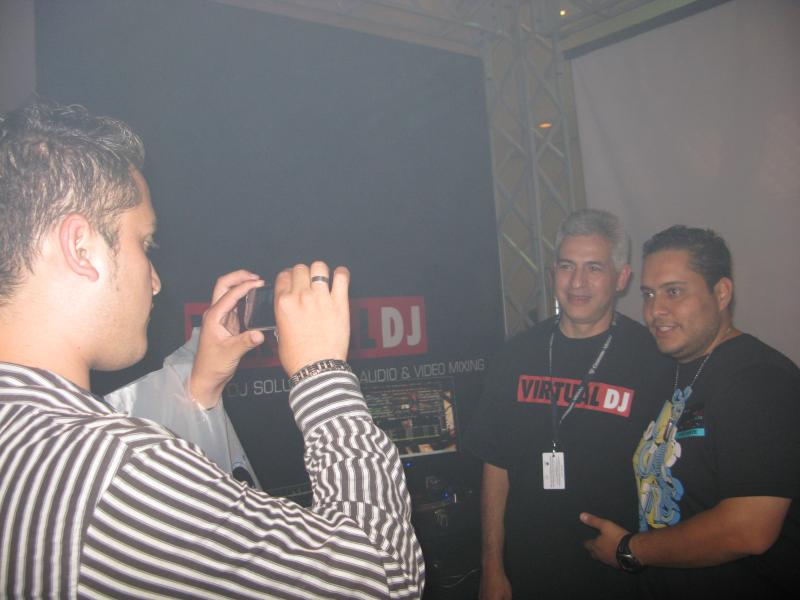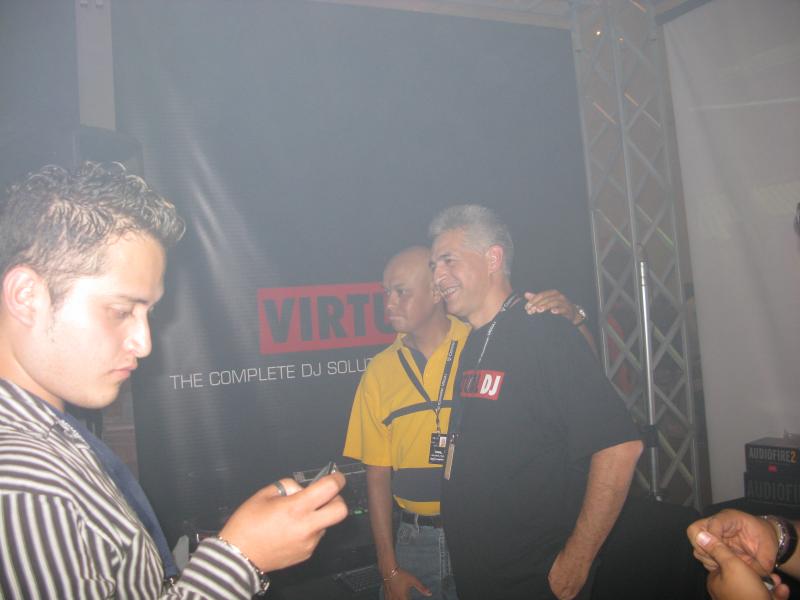 The Interview...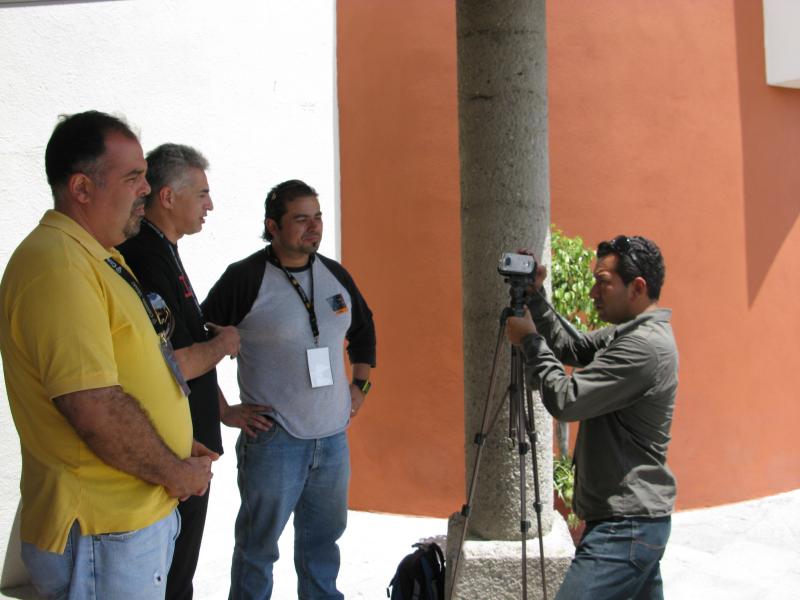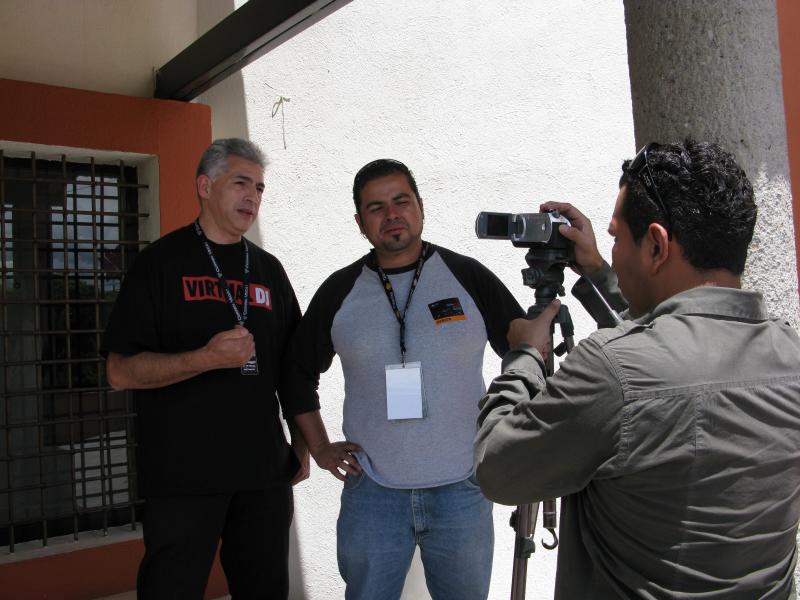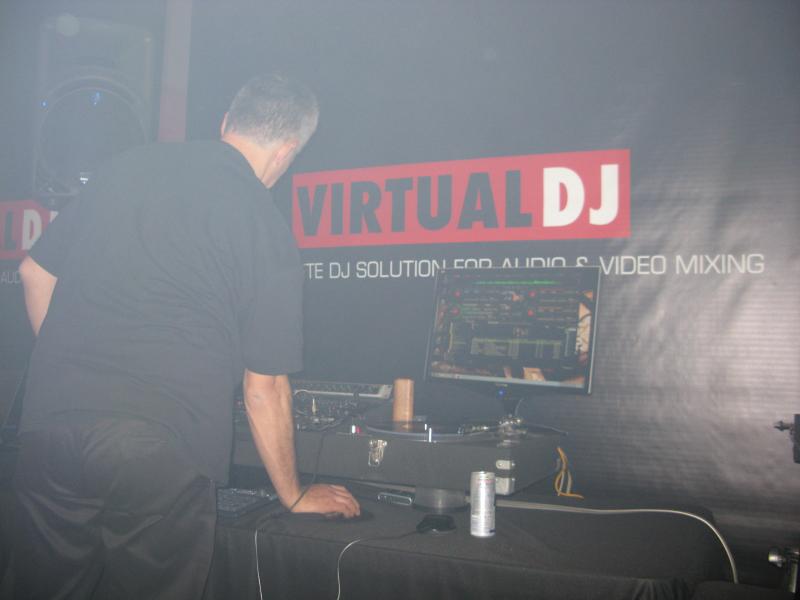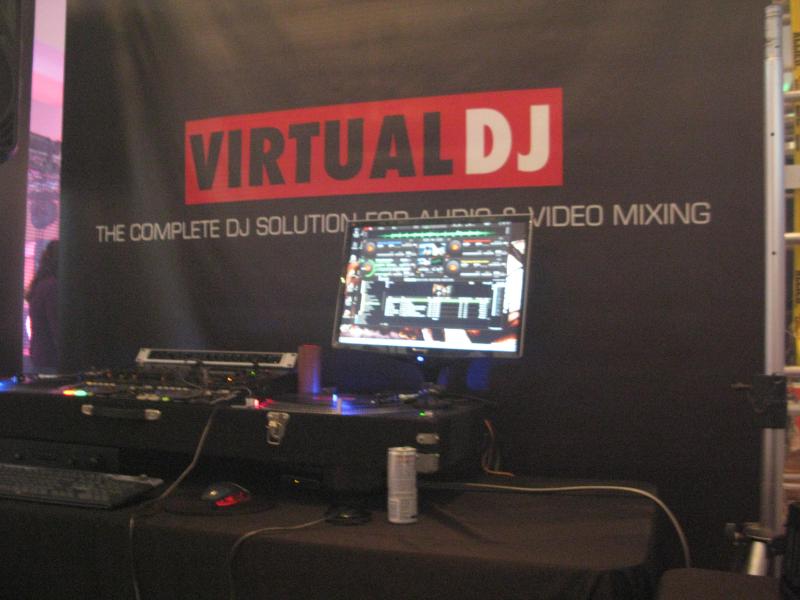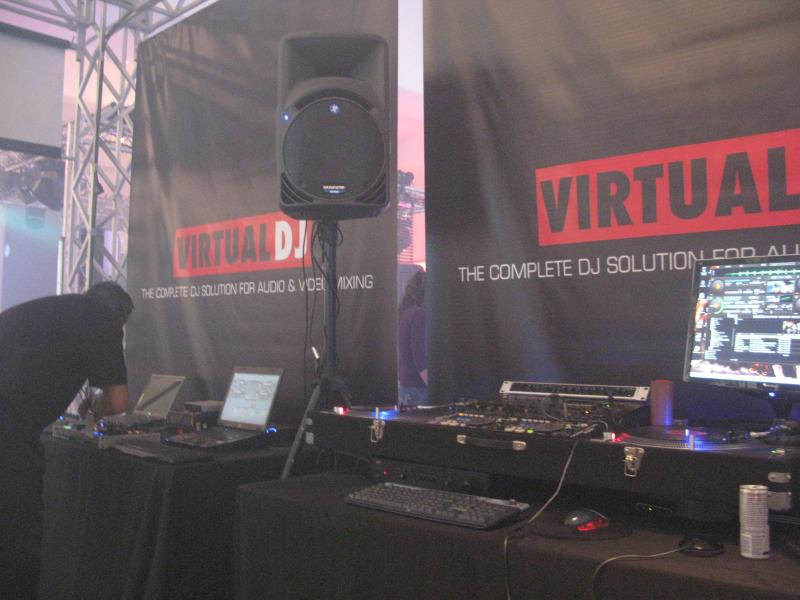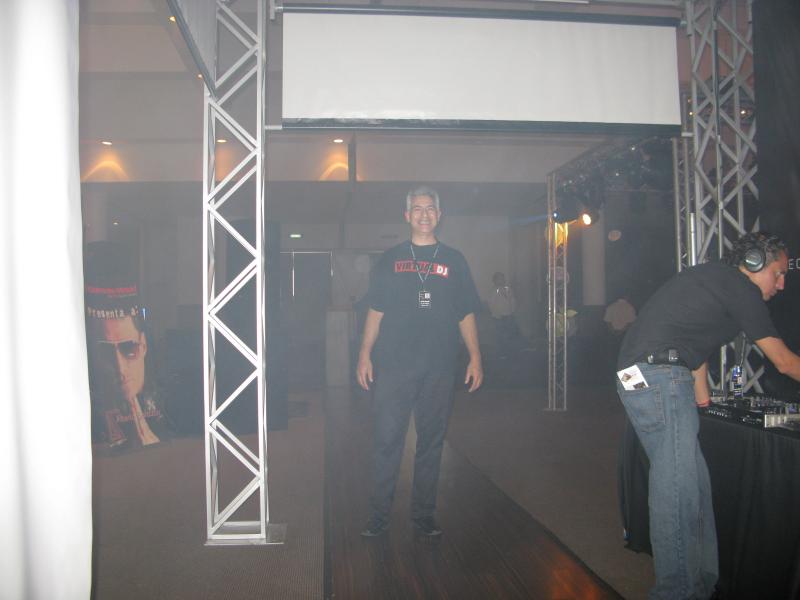 Denon MC-6000 in action: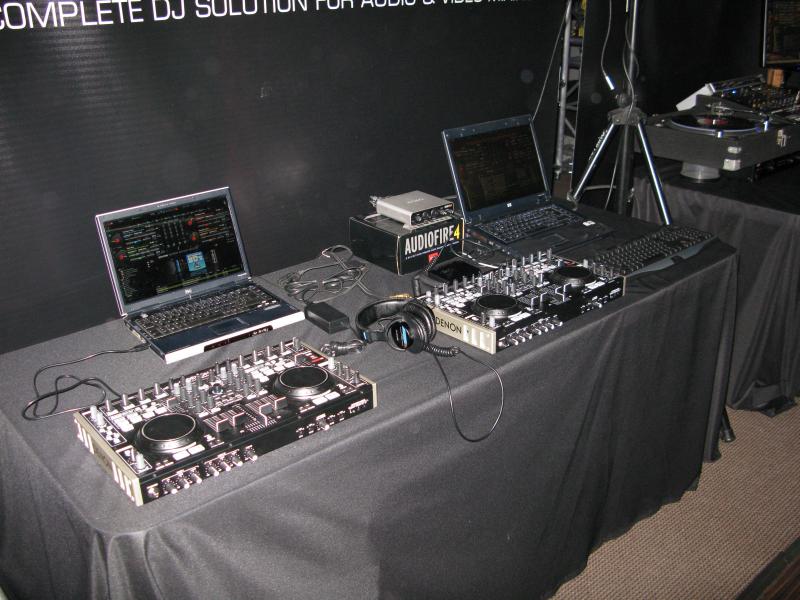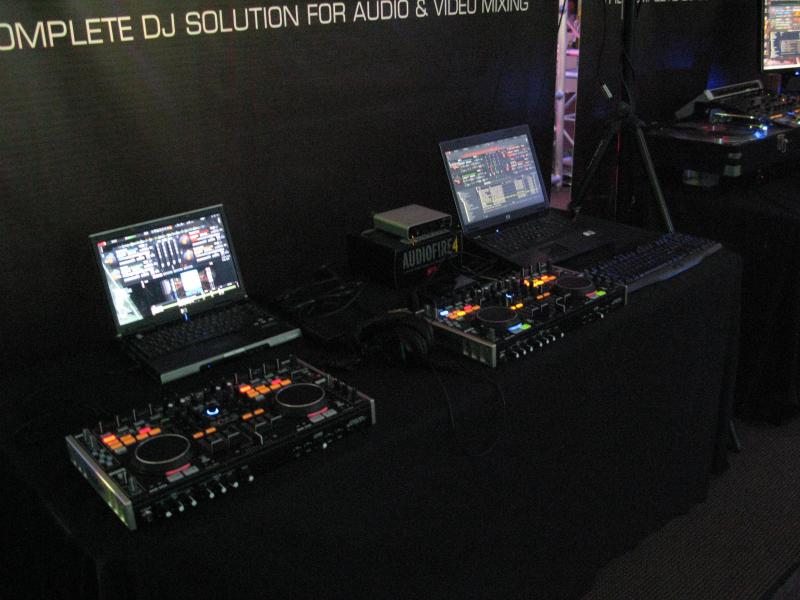 Still Love Timecodes: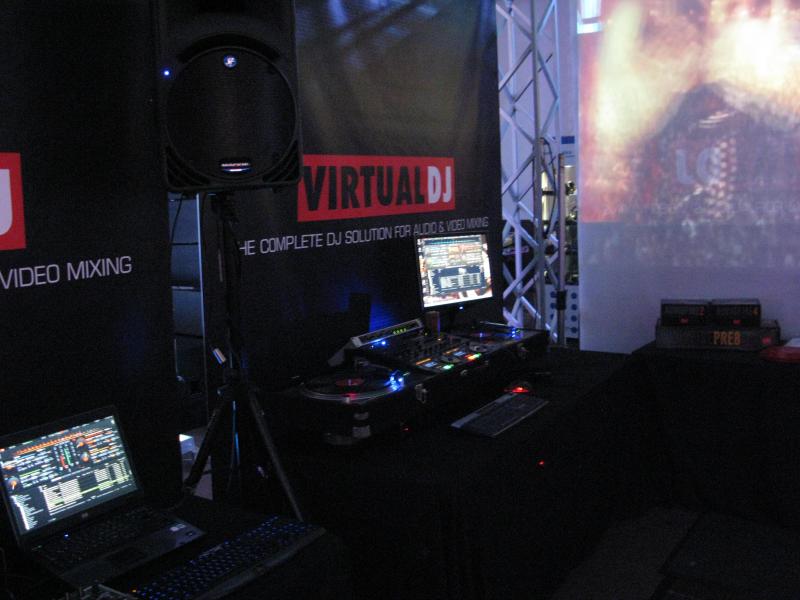 The 124 inches Video Screen: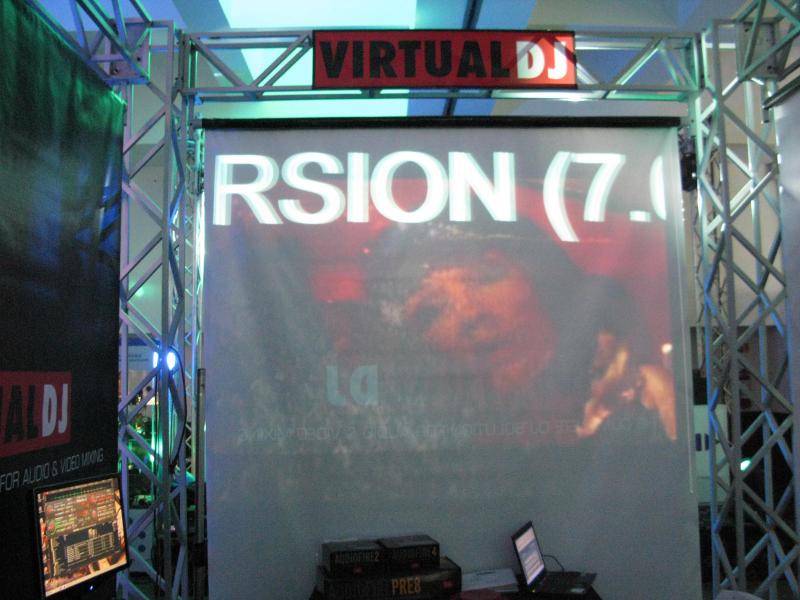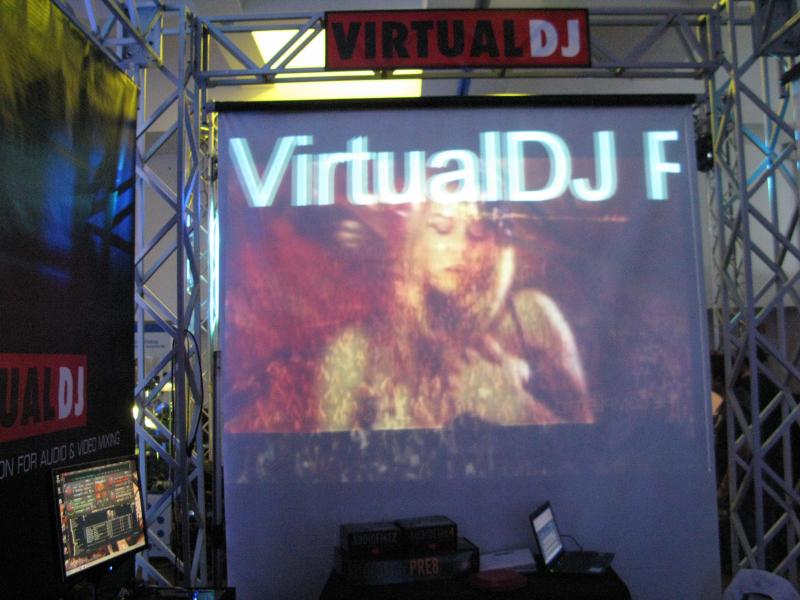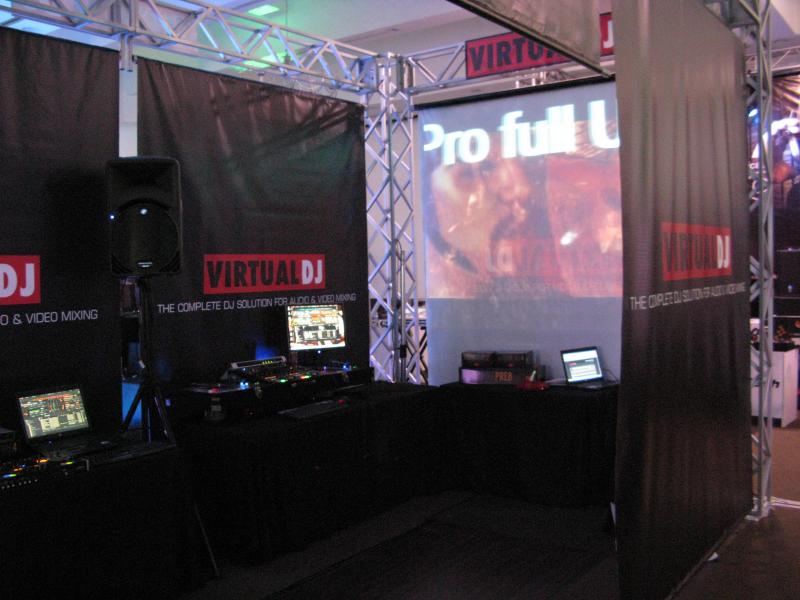 Without Flash...
With Flash...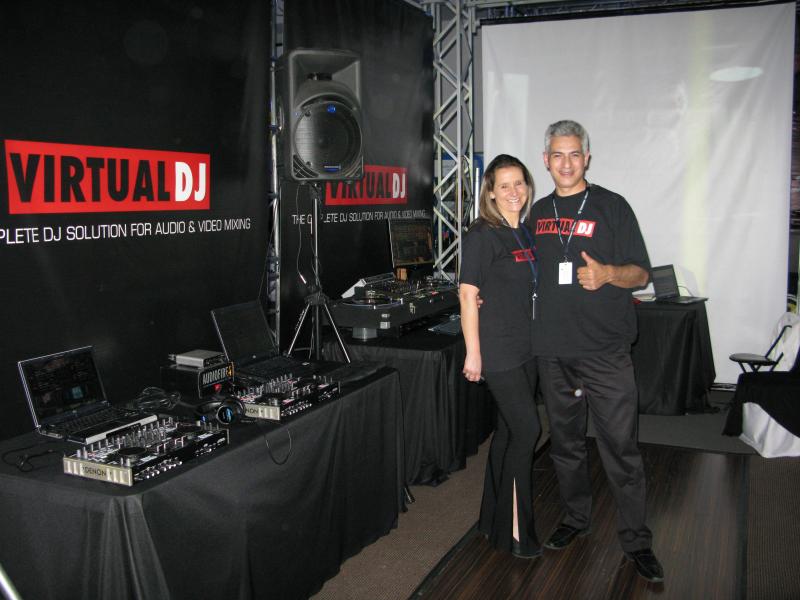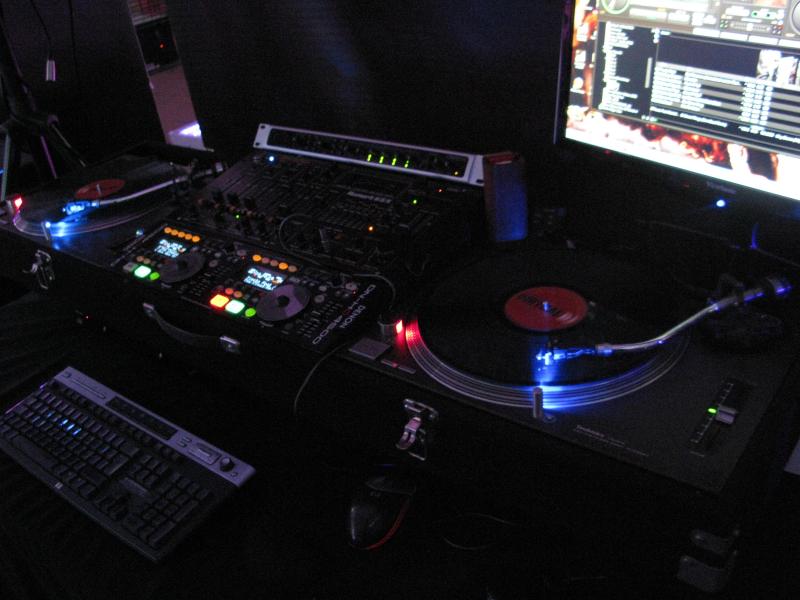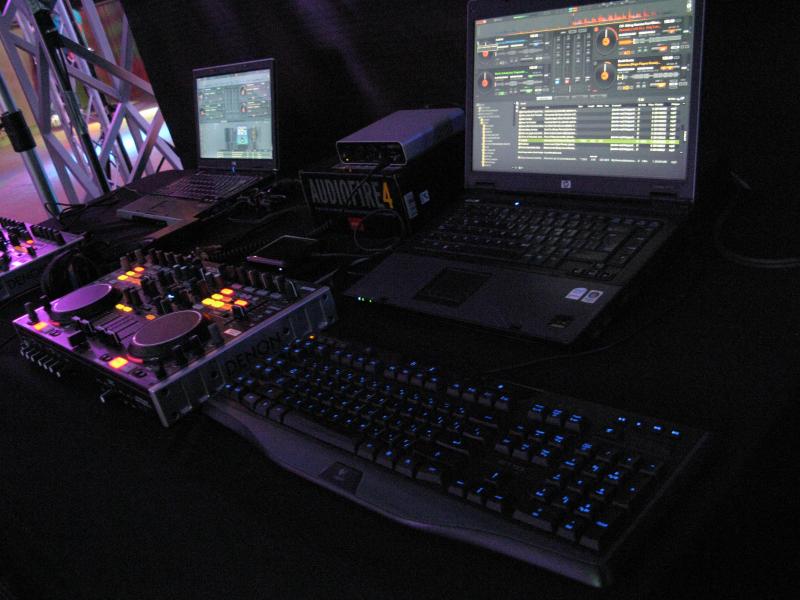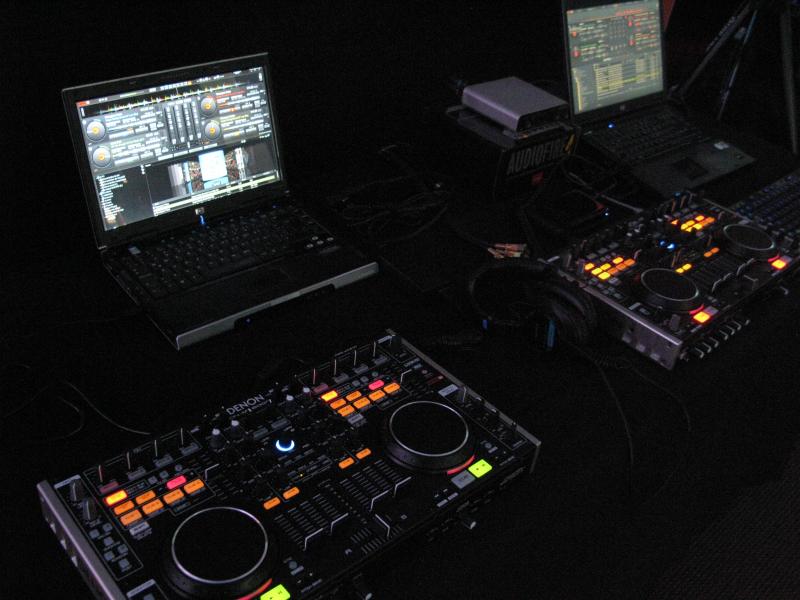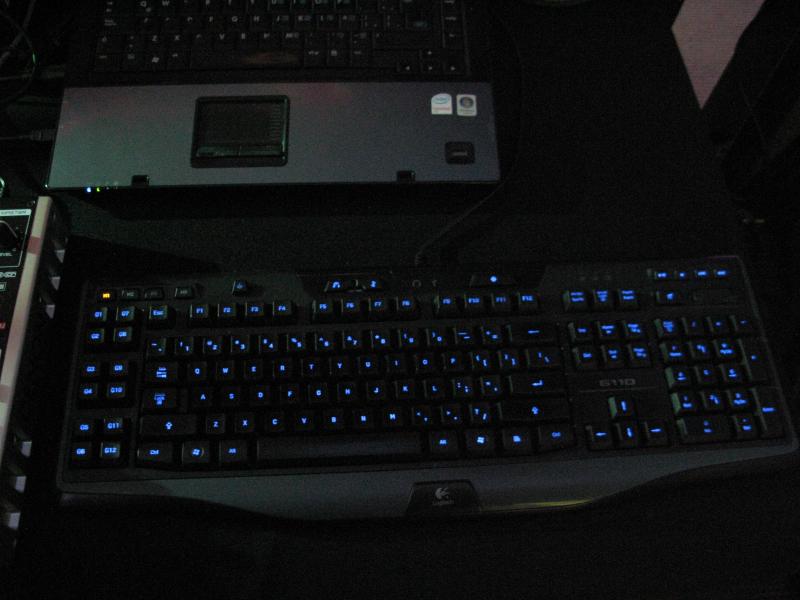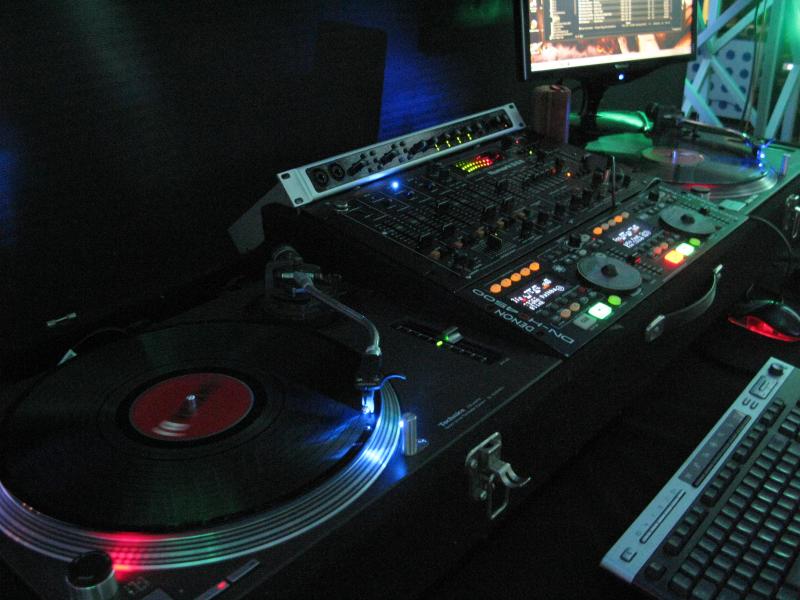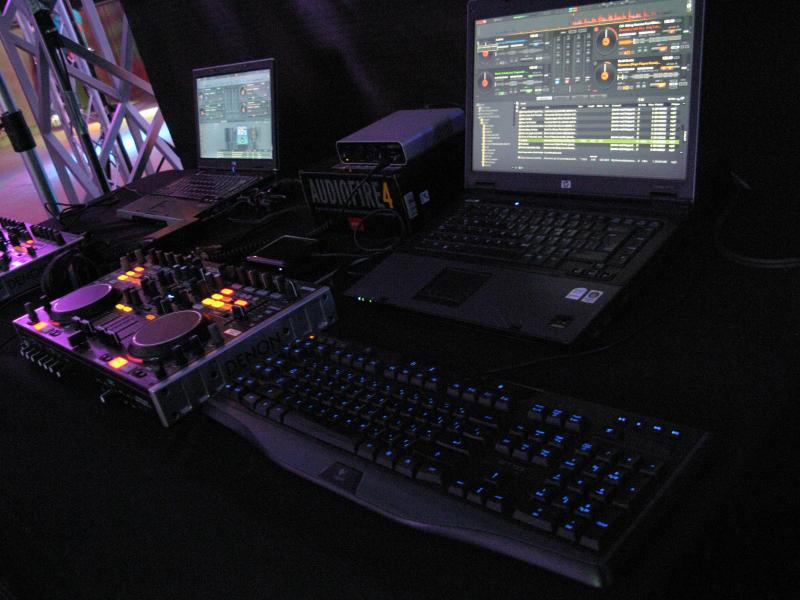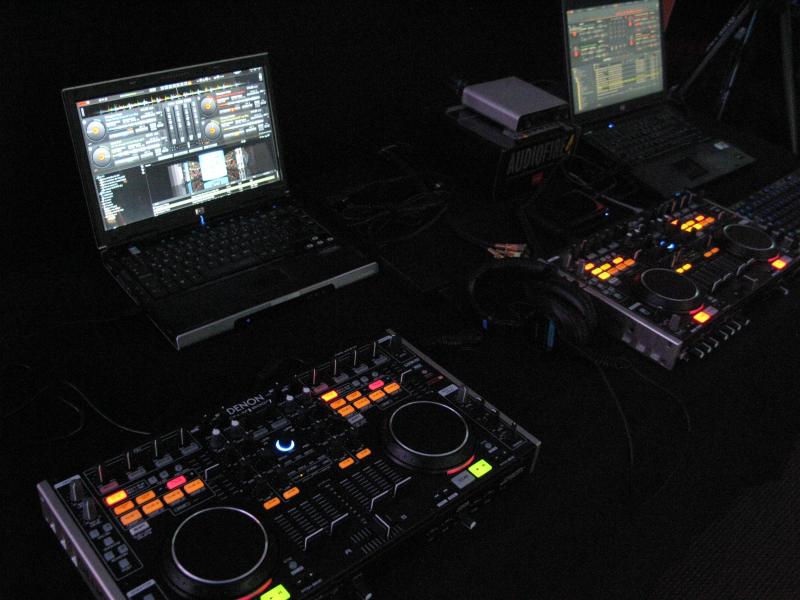 As seen at the back,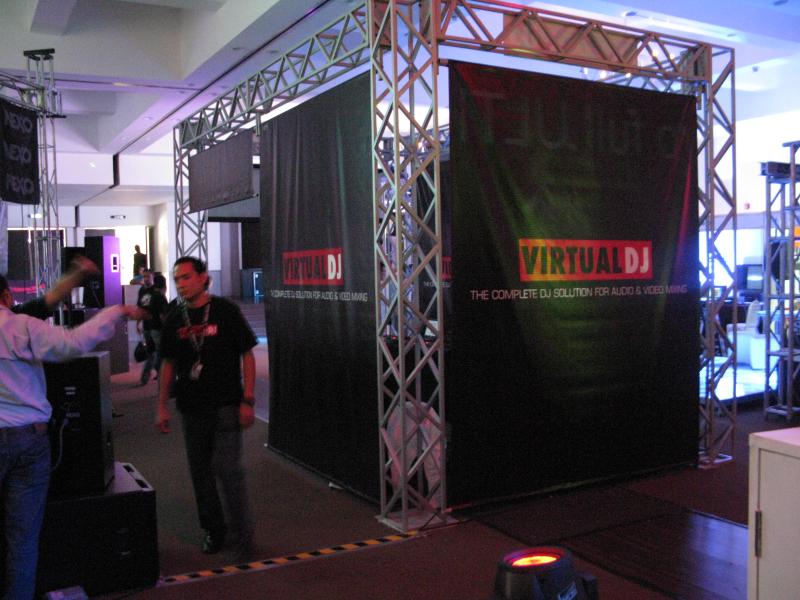 At Denon Booth: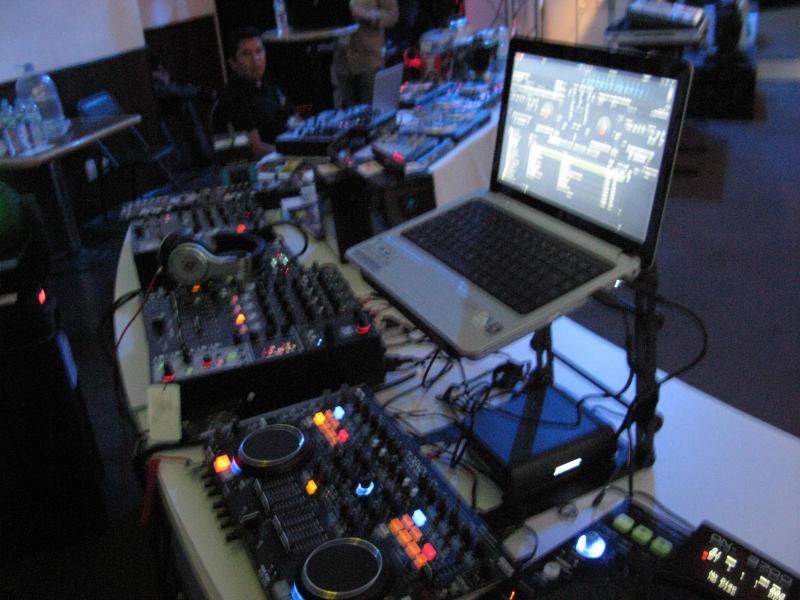 Trying VirtualDJ with Timecodes? Very good!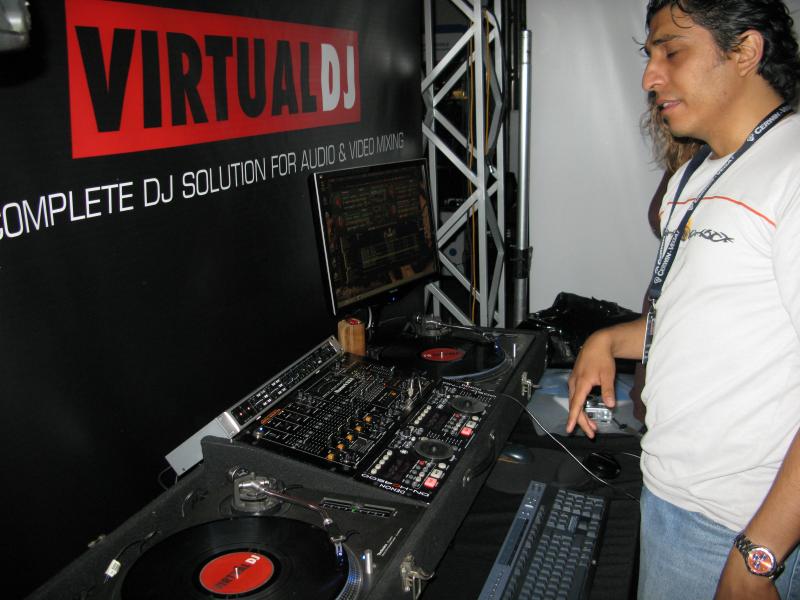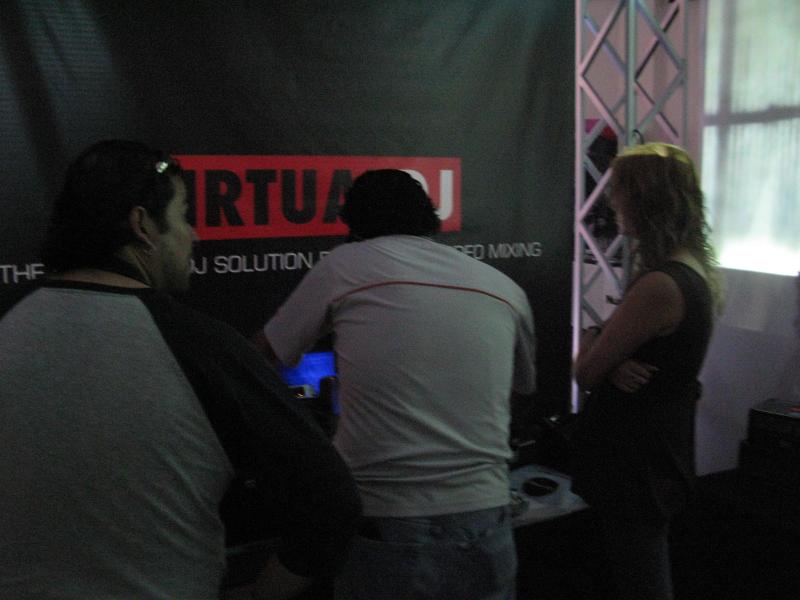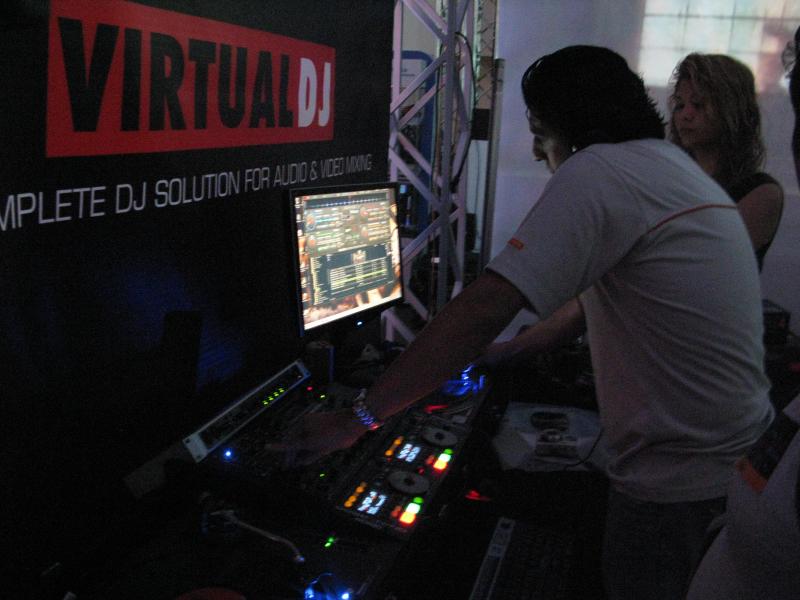 The VirtualDJ Conference...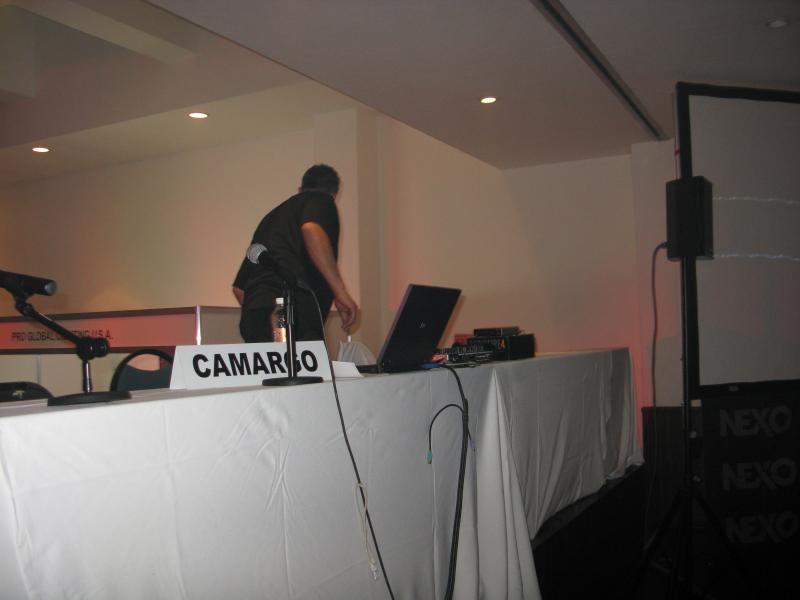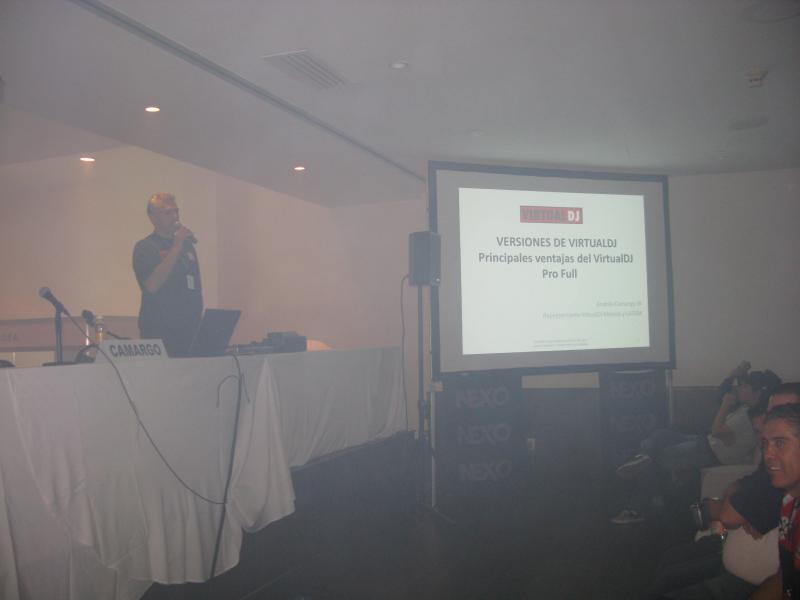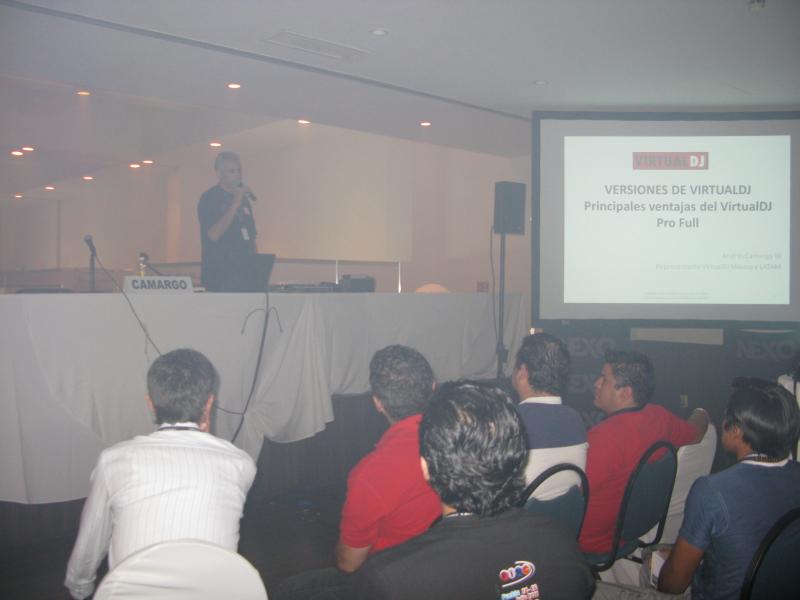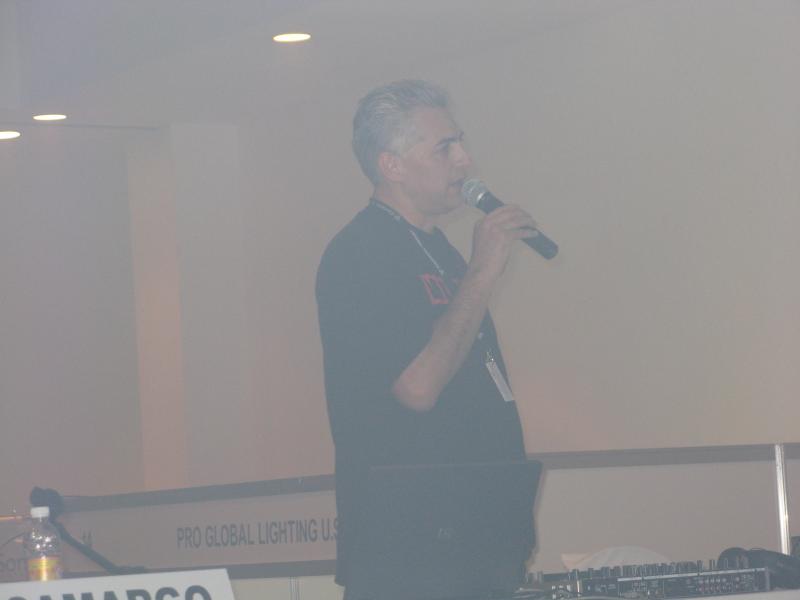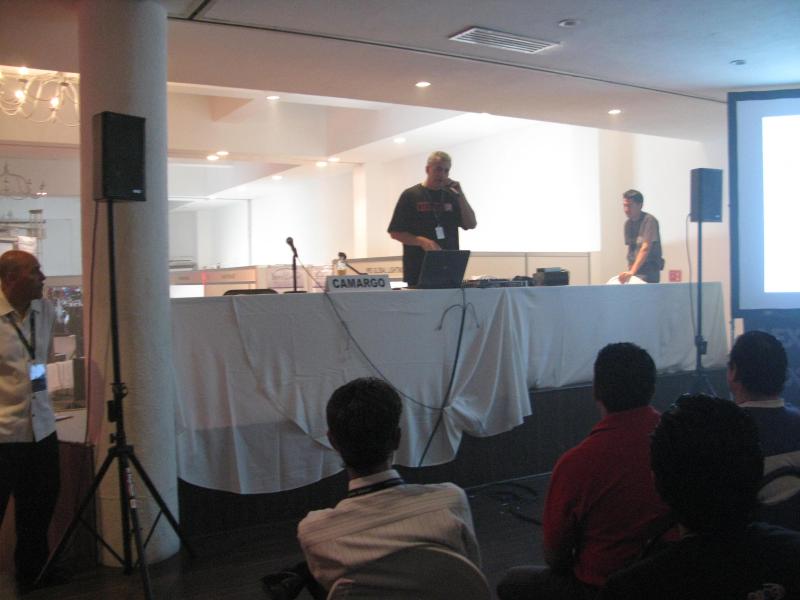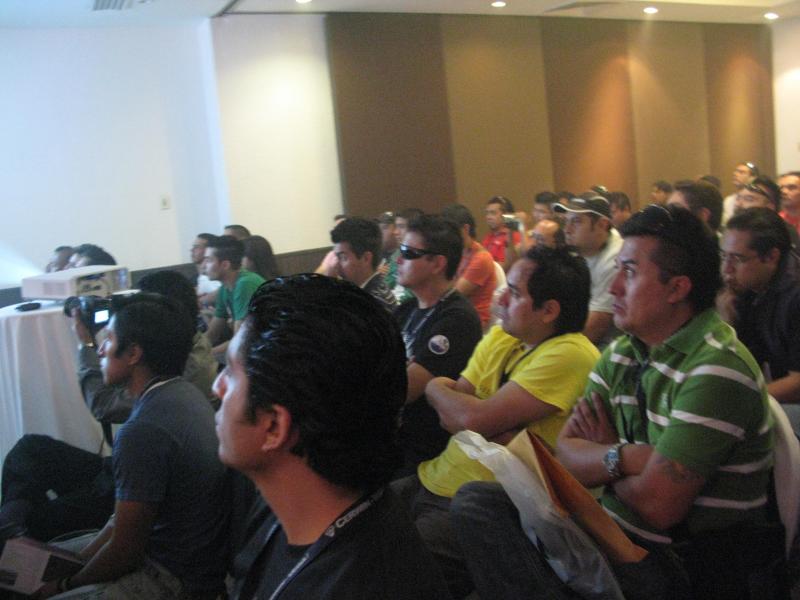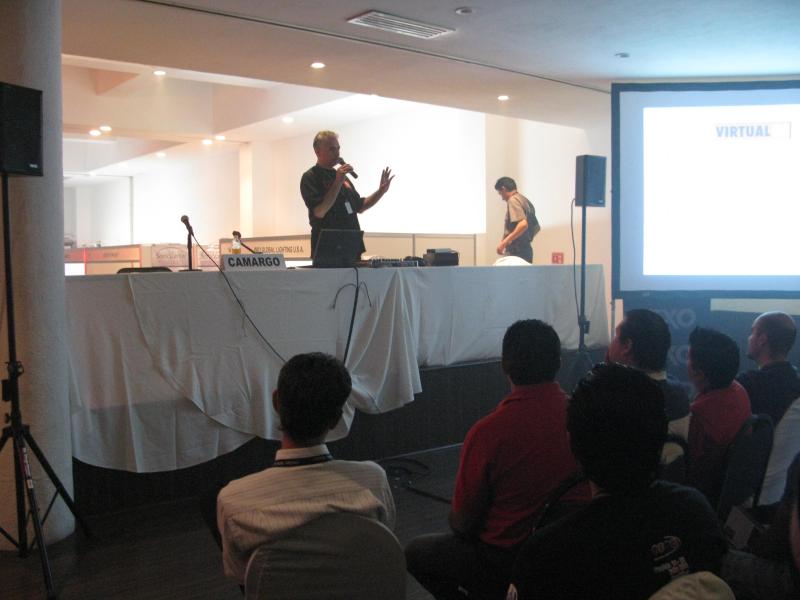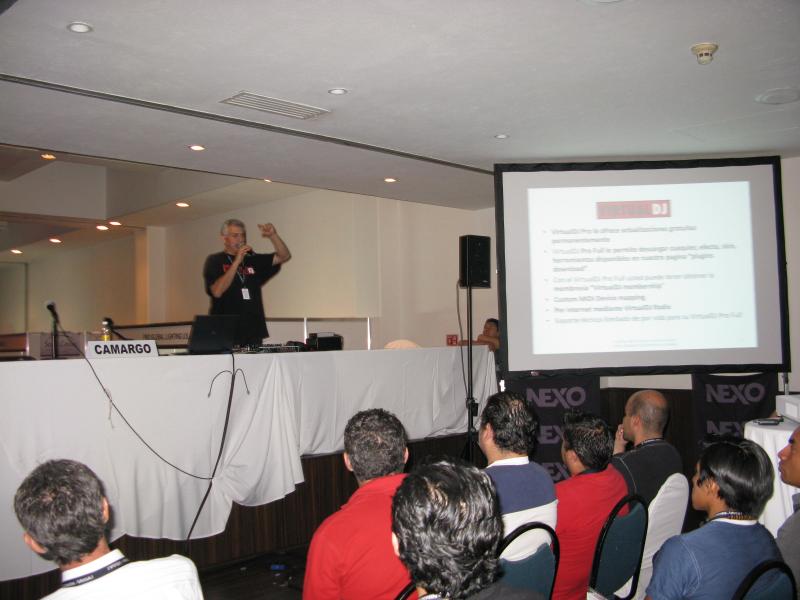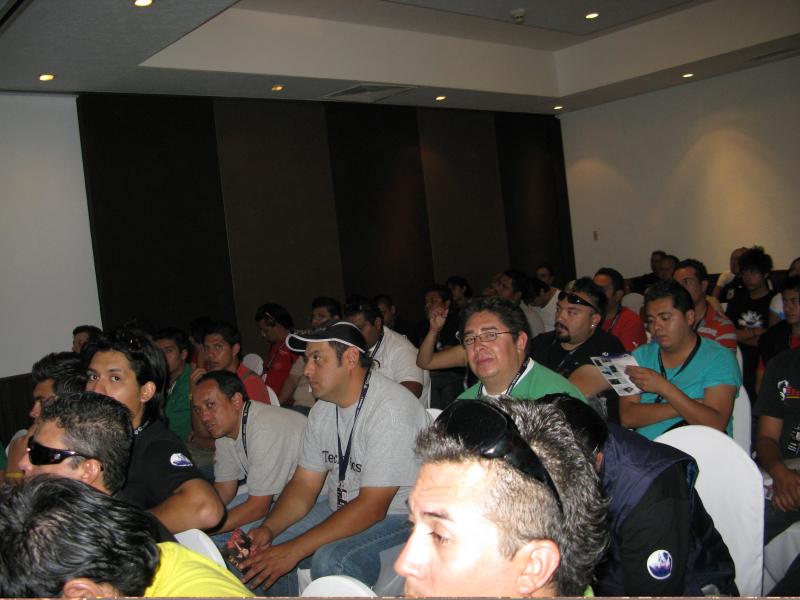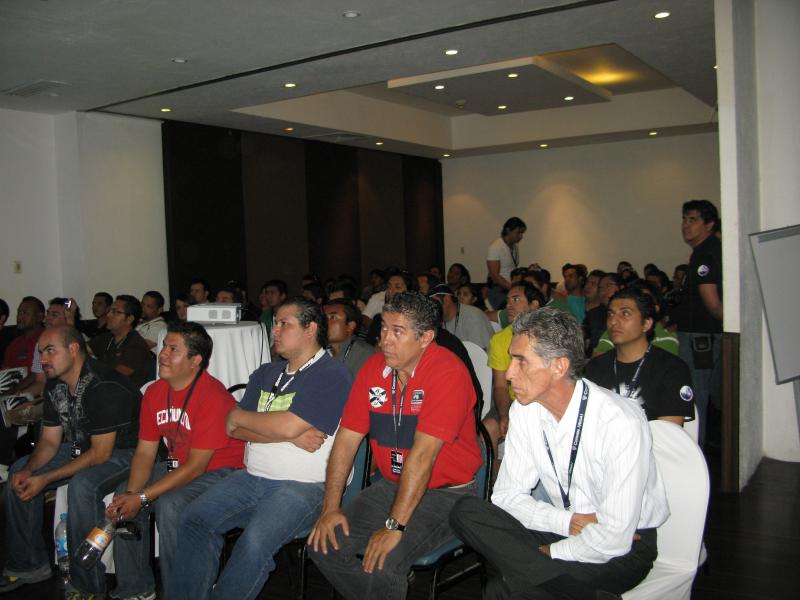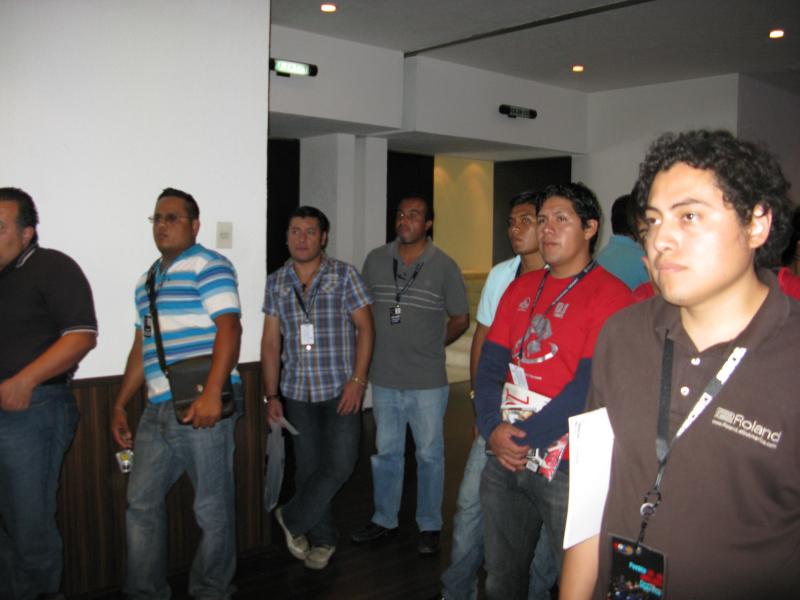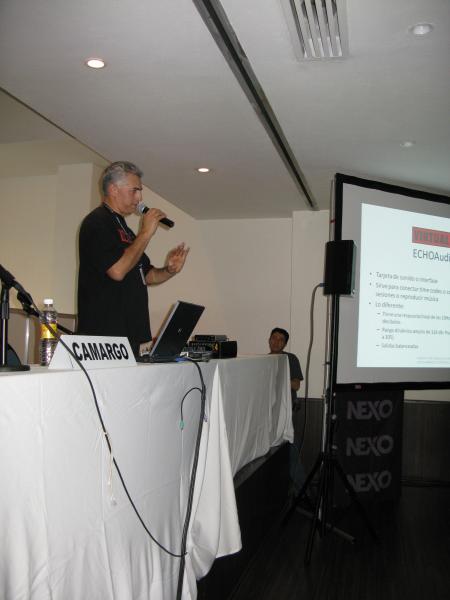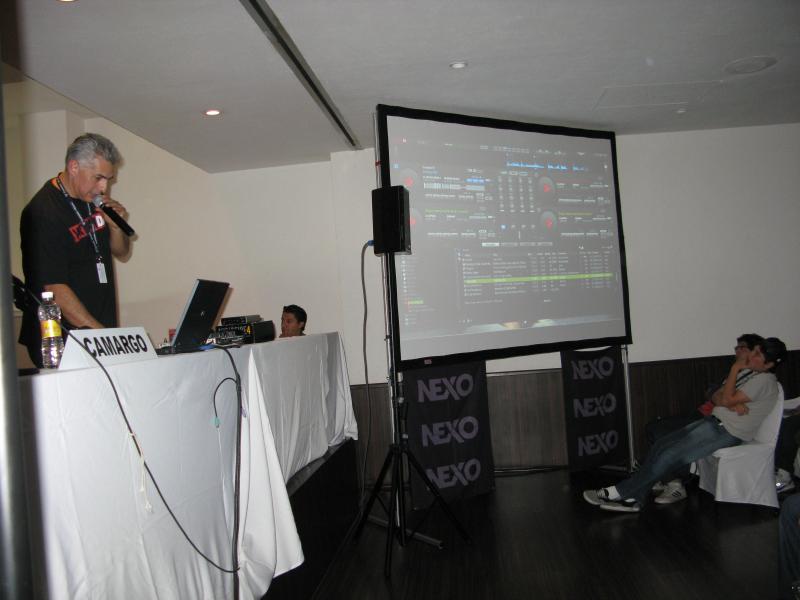 At the party...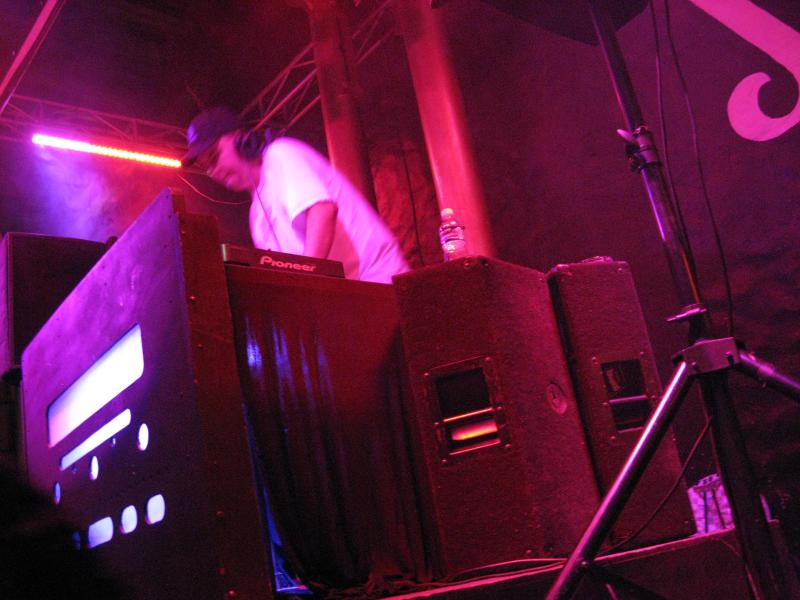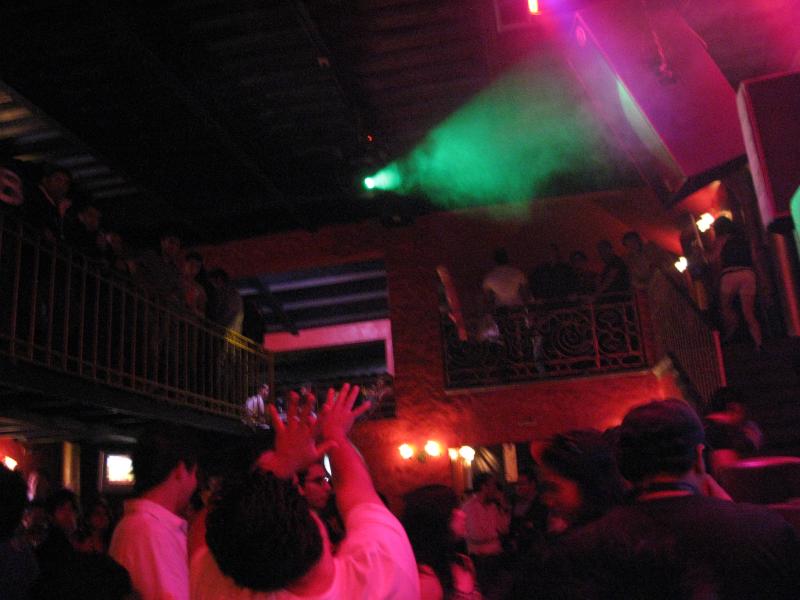 Mijangos, Salazar and Galaxy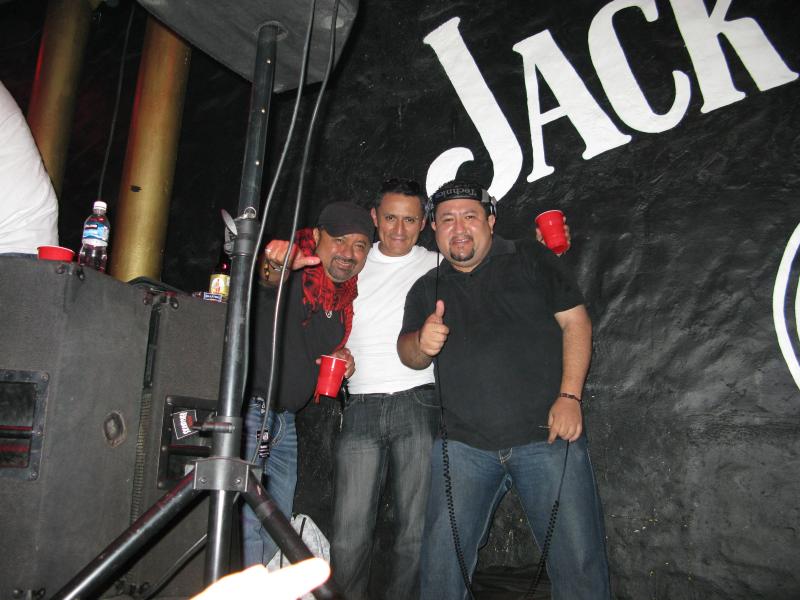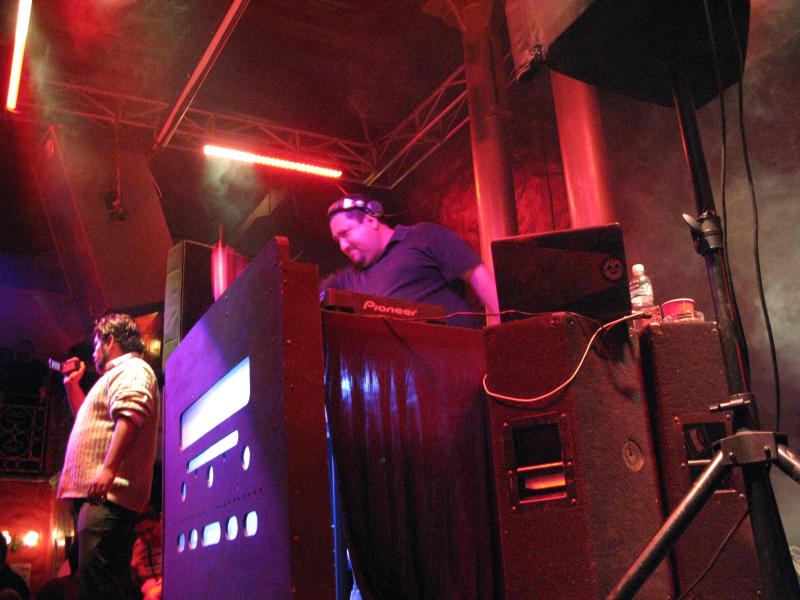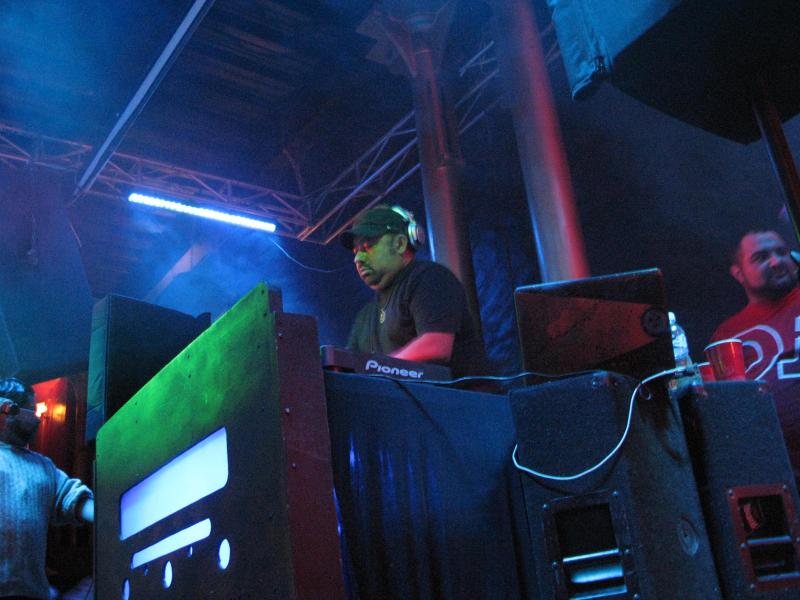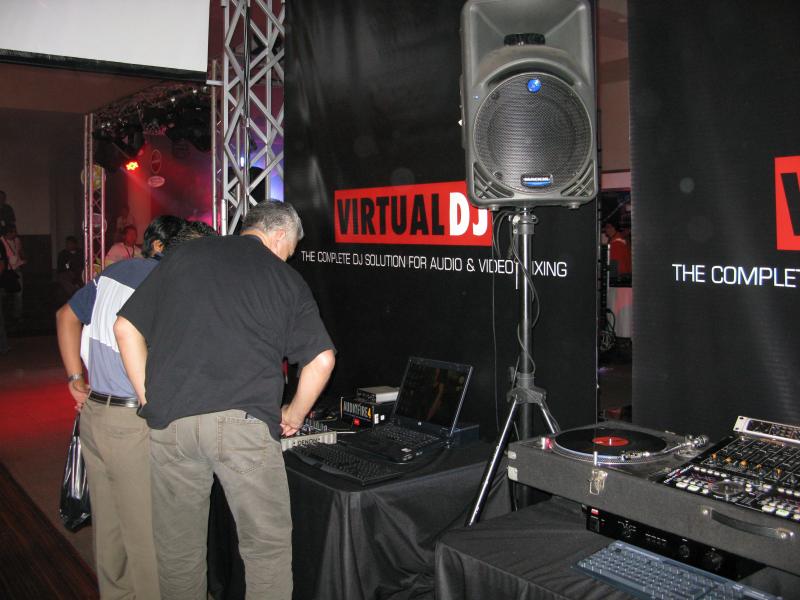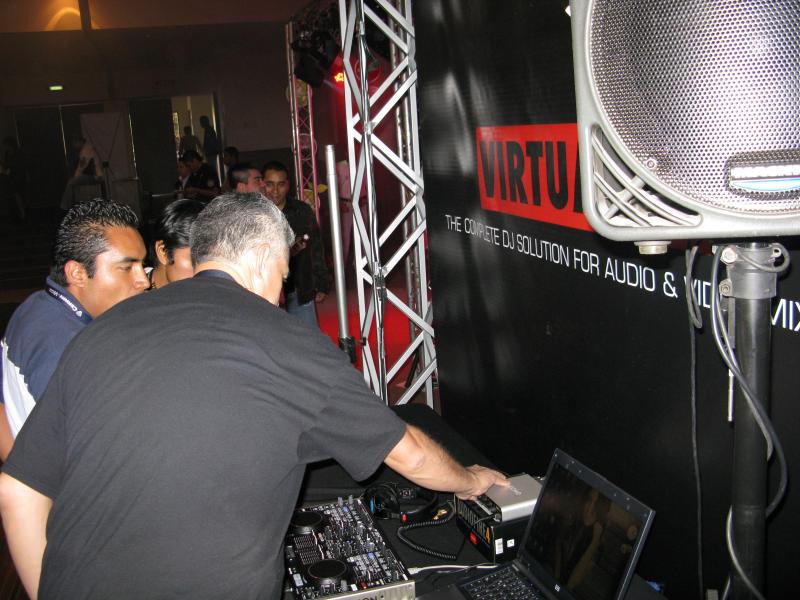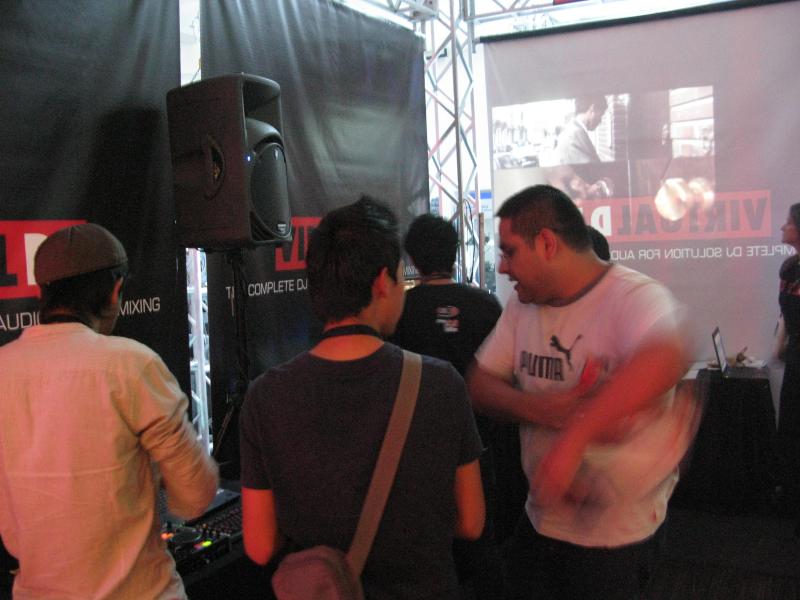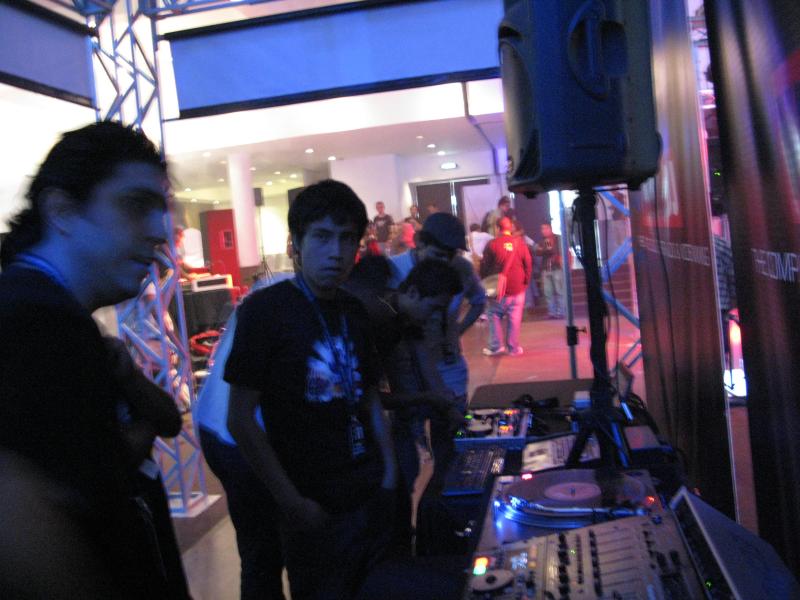 Playing with VDJ and MC-6000: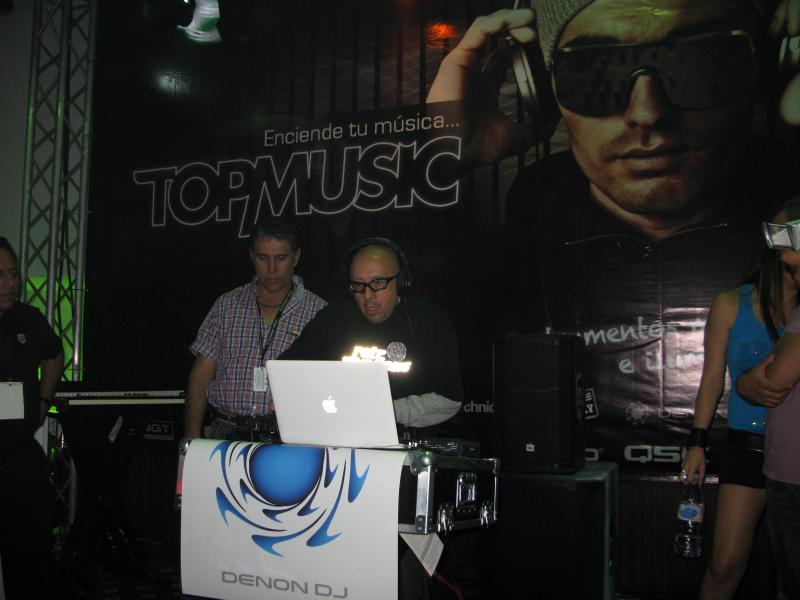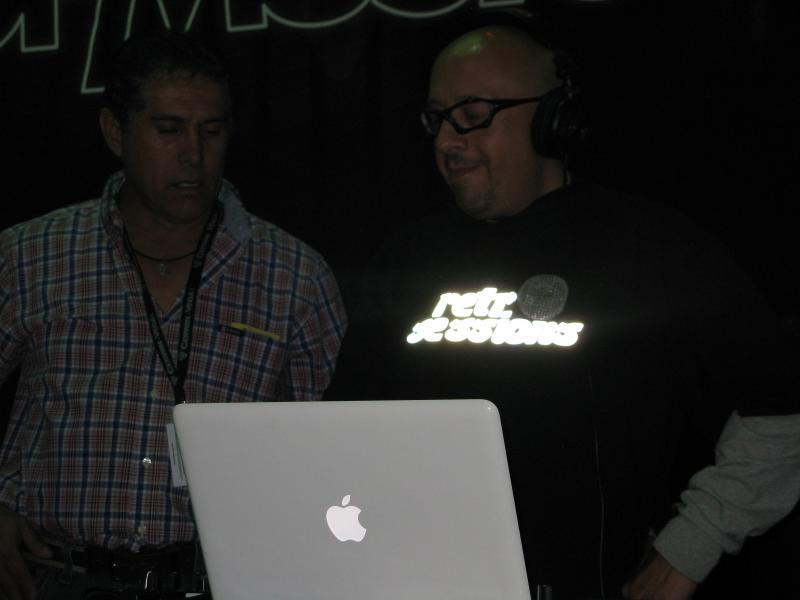 Fri 21 Aug 09 @ 11:36 am
Hello again,
I was in Acapulco in 2 conferences one about interfaces (Serato, Torq, Traktor and VirtualDJ) and the other about video in the DJ scene.
Also have a stand with VirtualDJ in there, many Professional DJs and many more interested to be Pro users soon.
Very good event.
Hola de nuevo,
Estuve en Acapulco del 16 al 19 de agosto de 2009 con un stand de VirtualDJ y como ponente en 2 conferencias; una sobre interfases (Serato, Torq, Traktor y VirtualDJ) y la otra sobre el uso de video por el DJ actual.
Hubo muchos DJ profesionales y muchos interesados en ser usuarios PRO de VirtualDJ pronto.
Muy buen evento.
Cocktail Party / El Cocktail de bienvenida /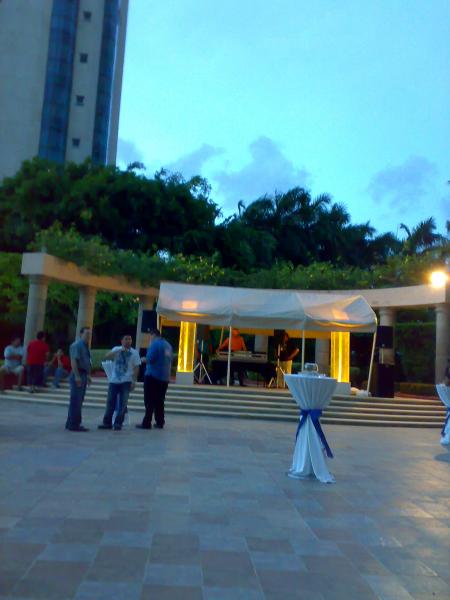 My brother wifes him and I / La Esposa de mi hermano, el y yo /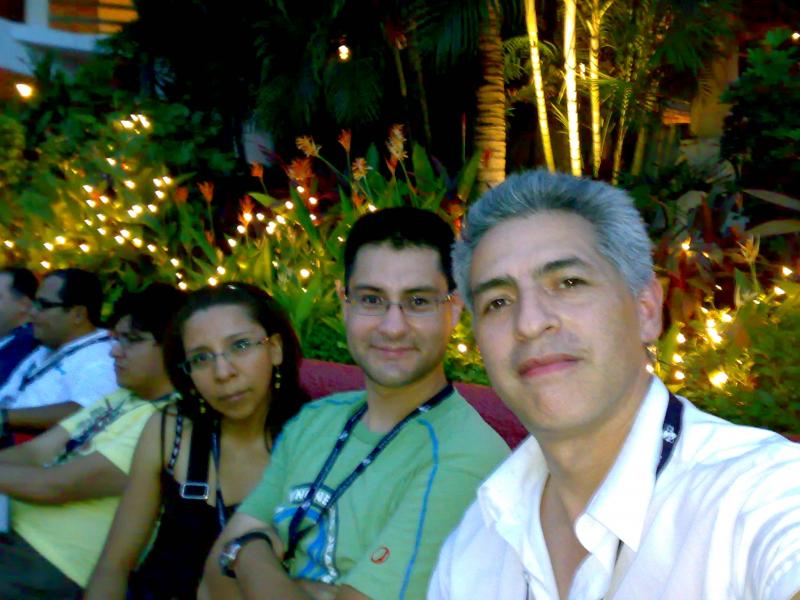 Party begins / Comienza la fiesta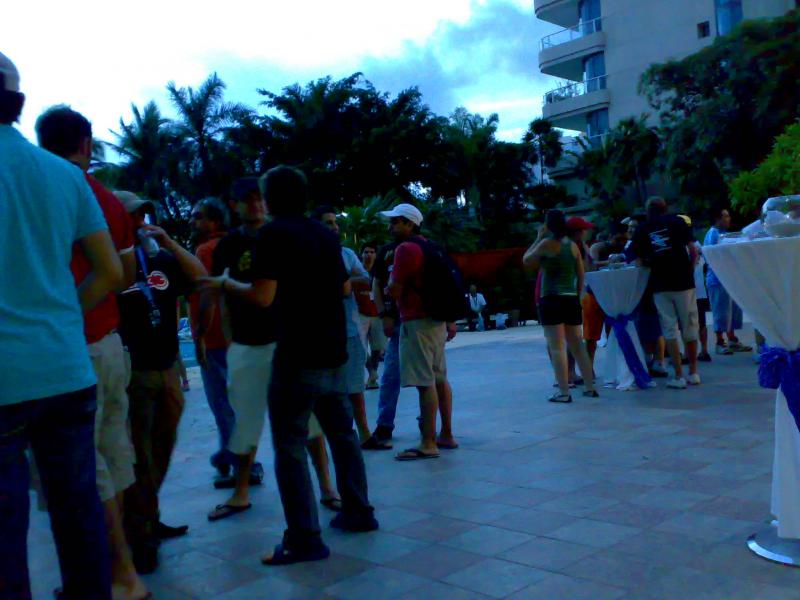 Camacho is mixing cool house songs / Camacho está mezclando buen house retro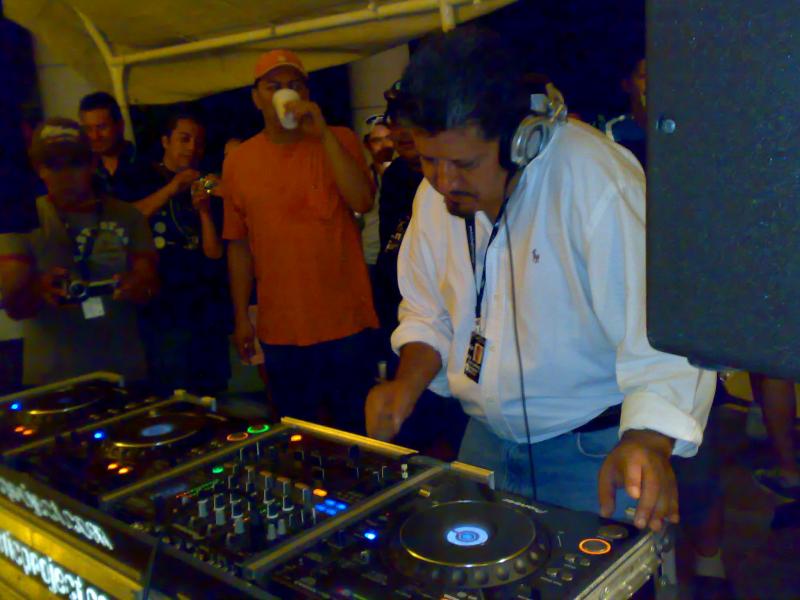 Pepe Vargas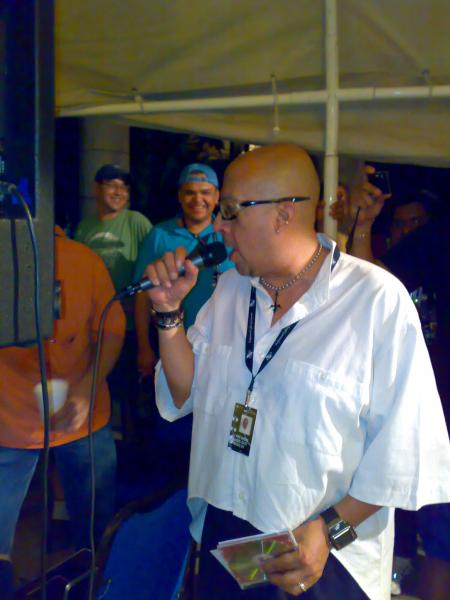 Having fun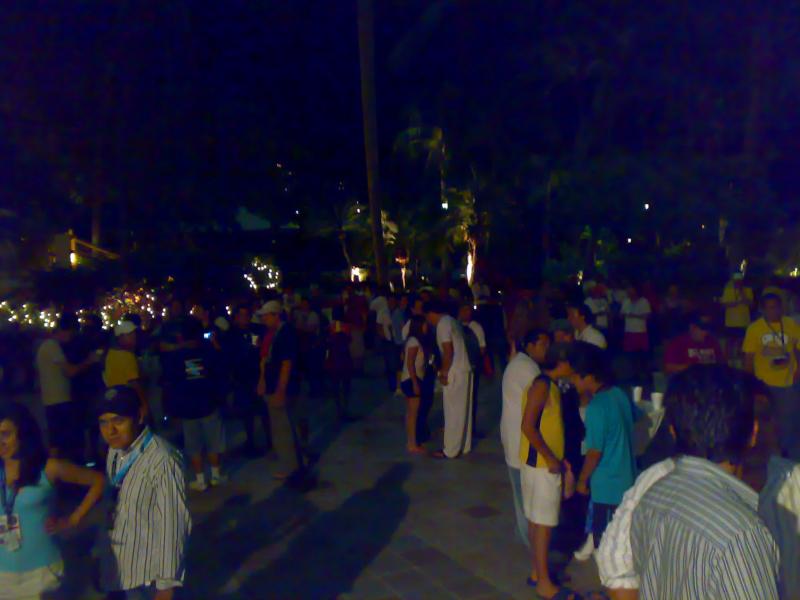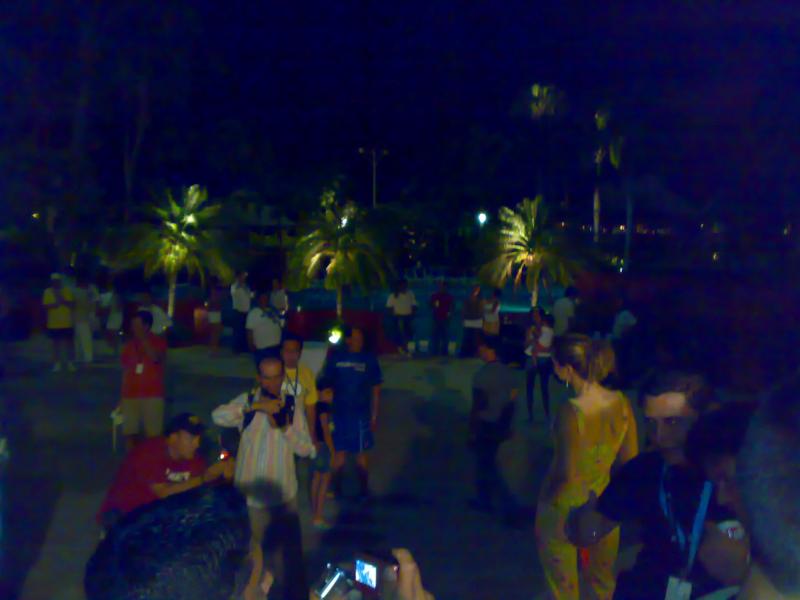 Interfaces Conferece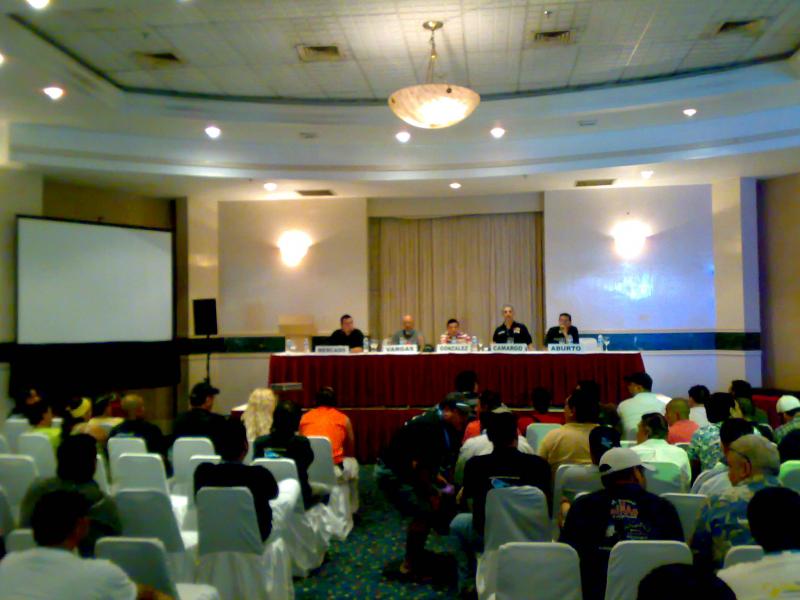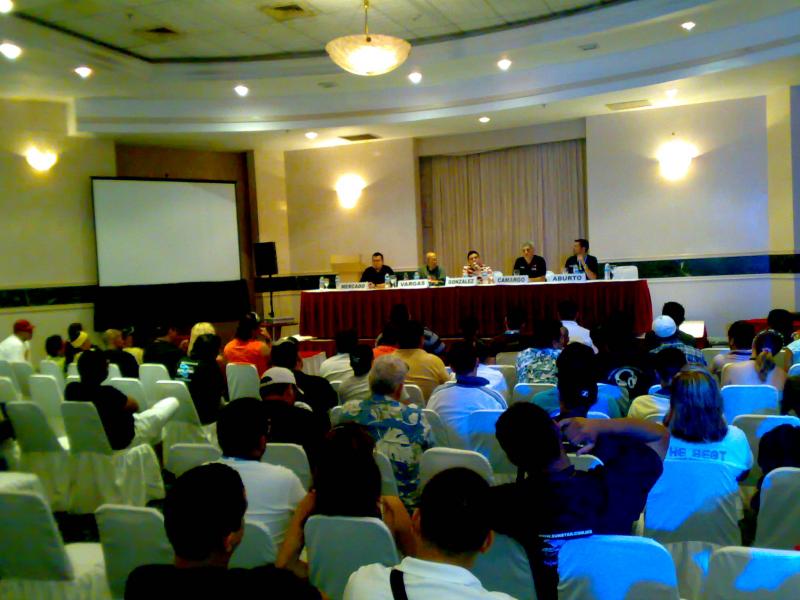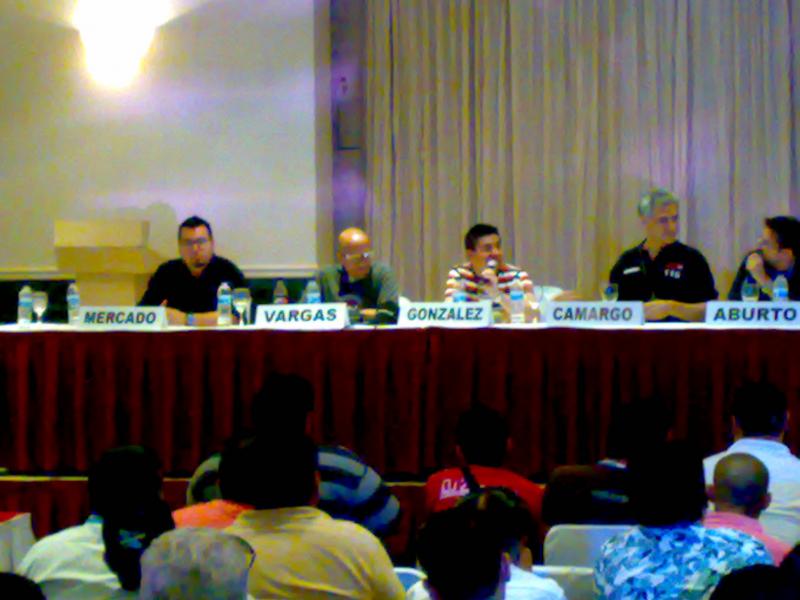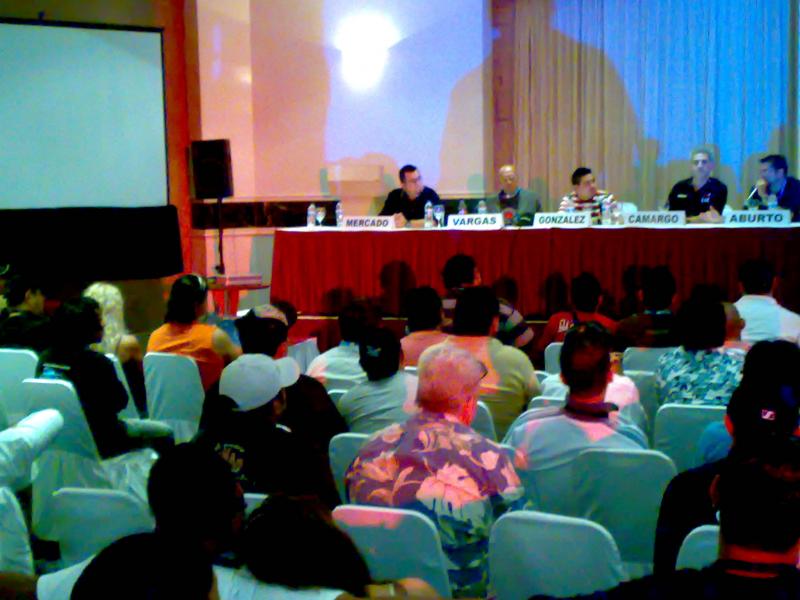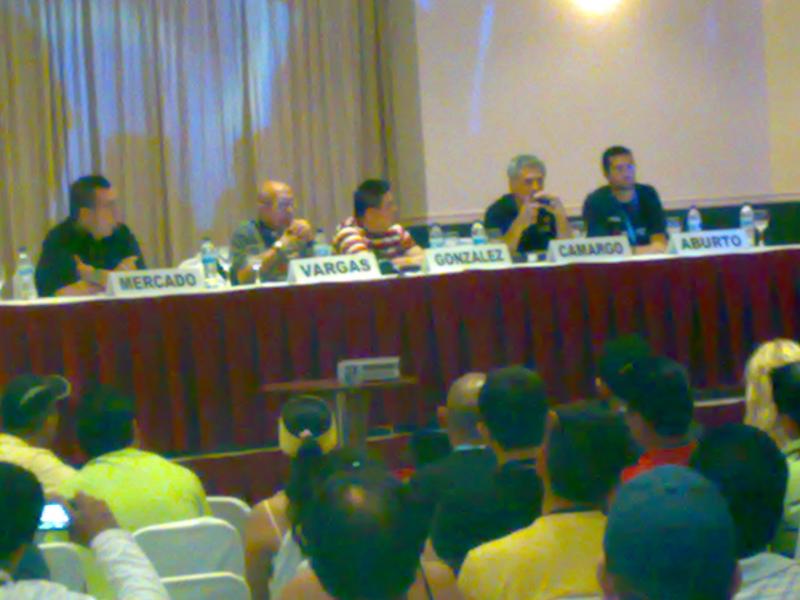 At the Stand /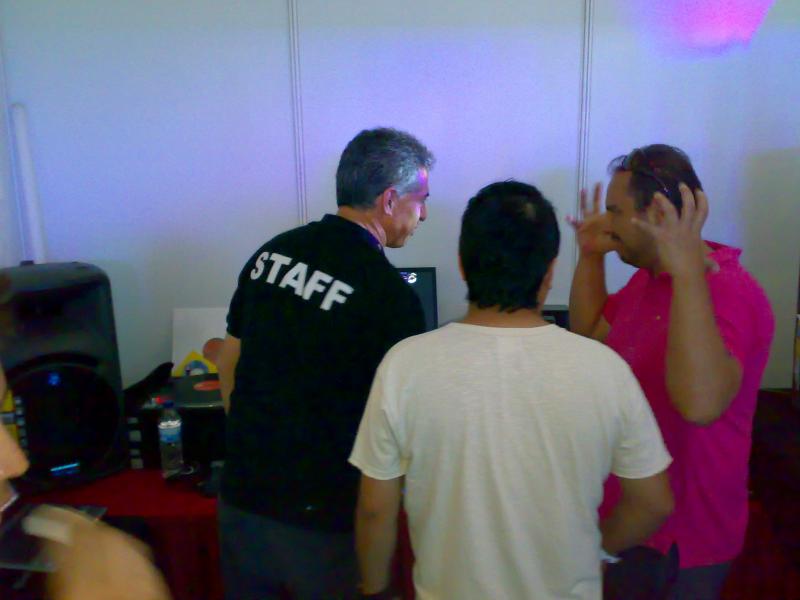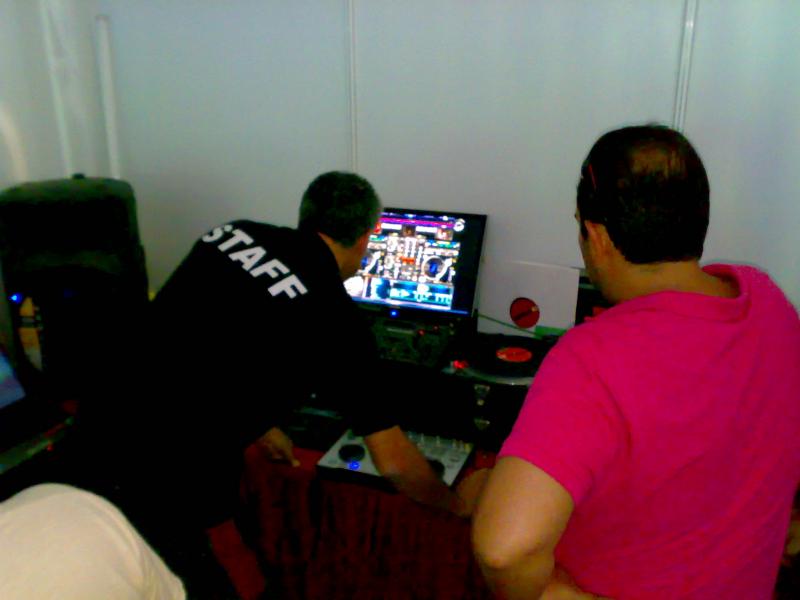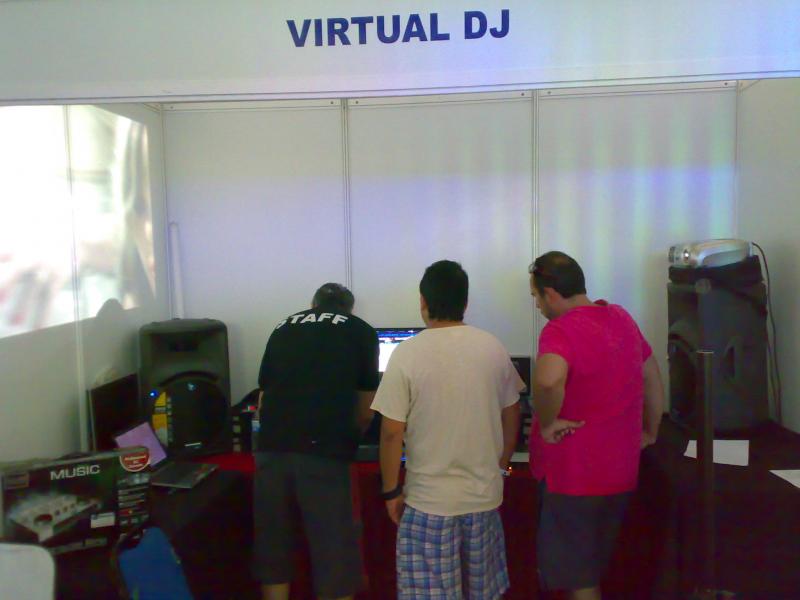 DJ Video Conference / Conferencia de Video /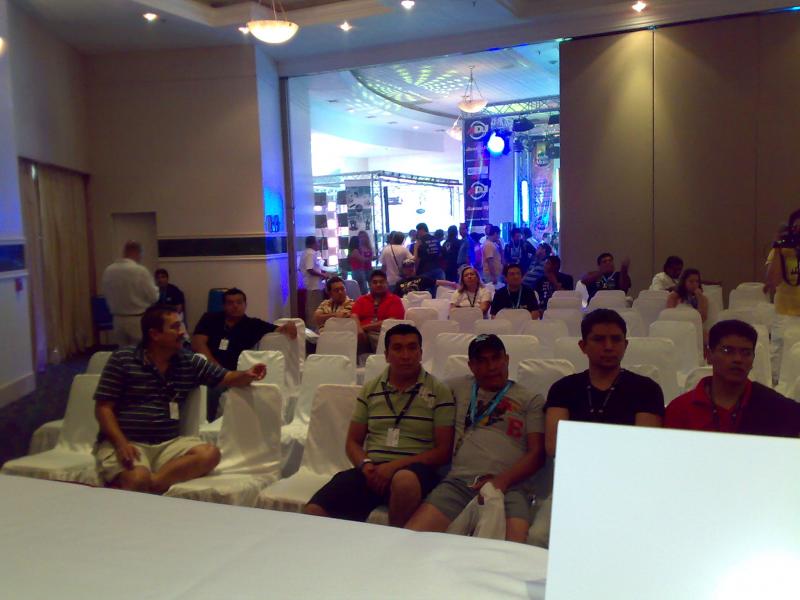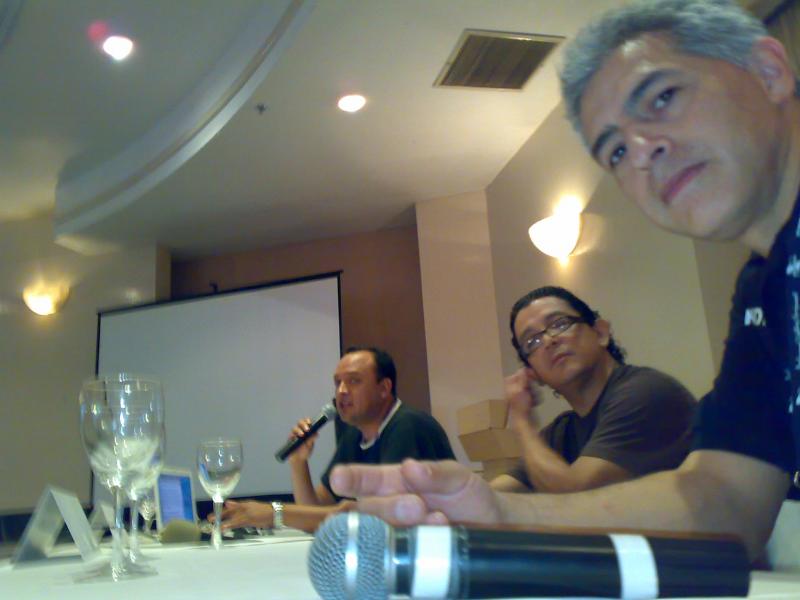 Acapulco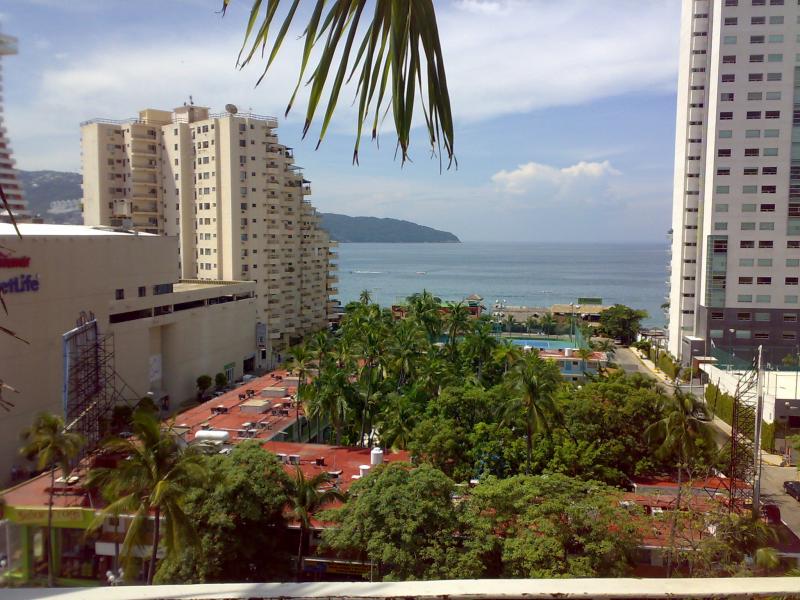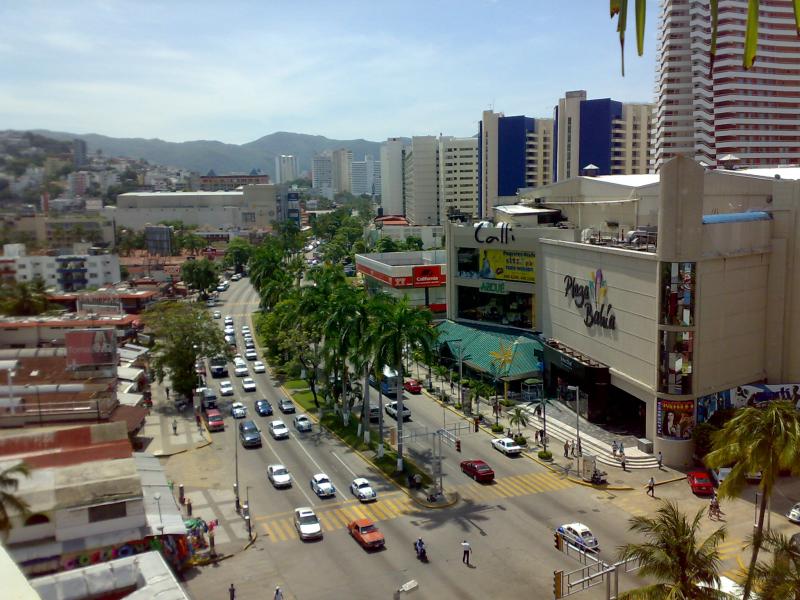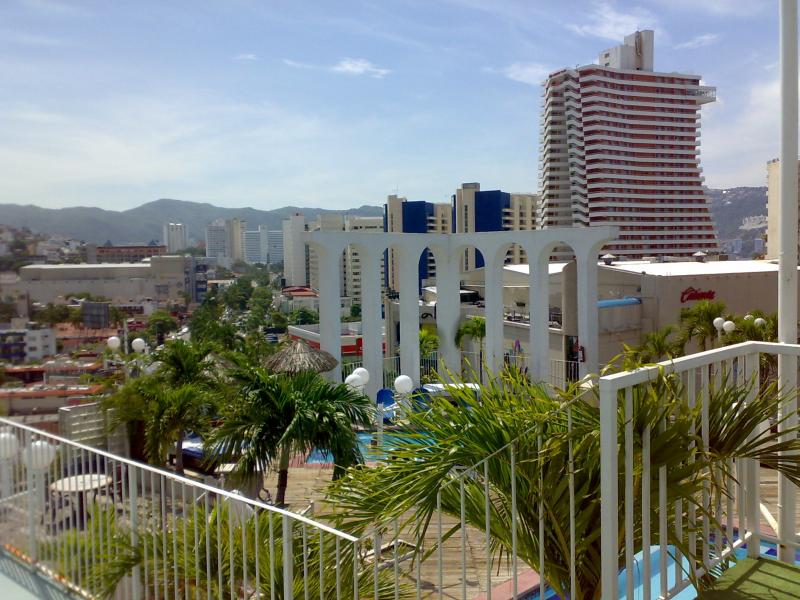 Beach Party / La Fiesta en la Playa /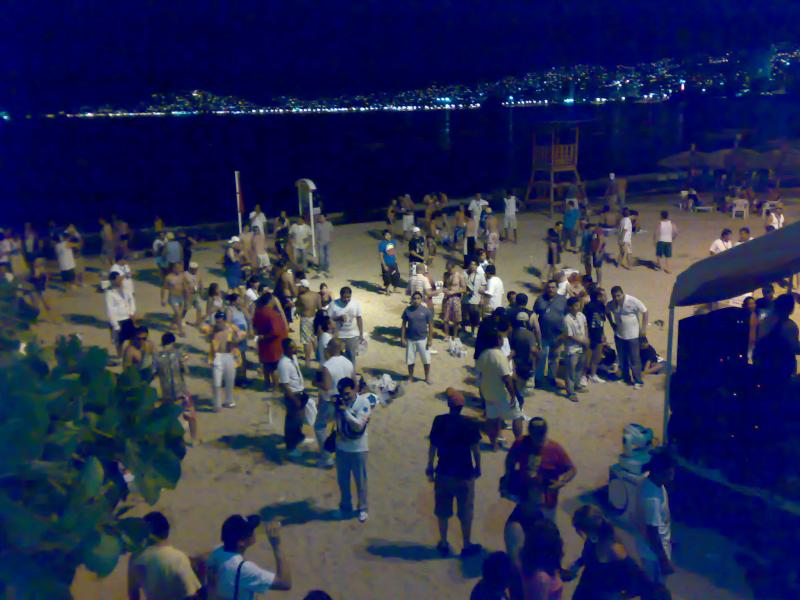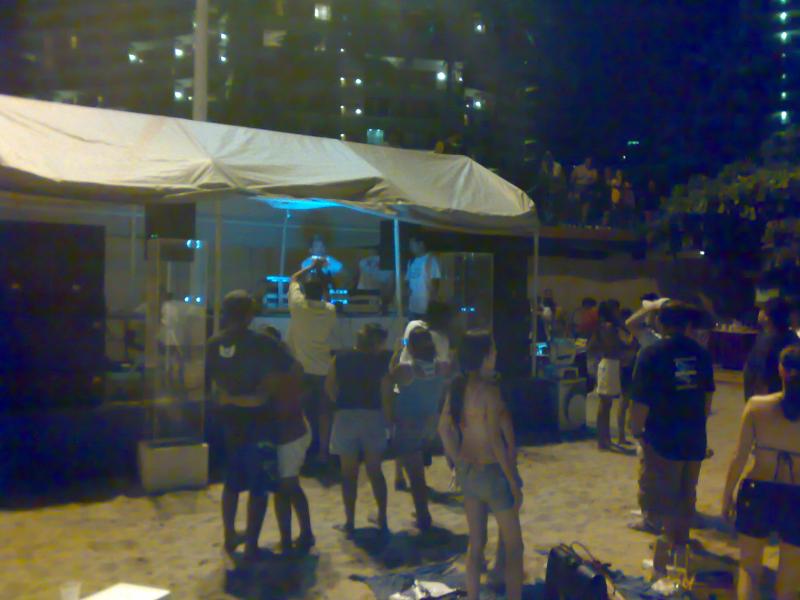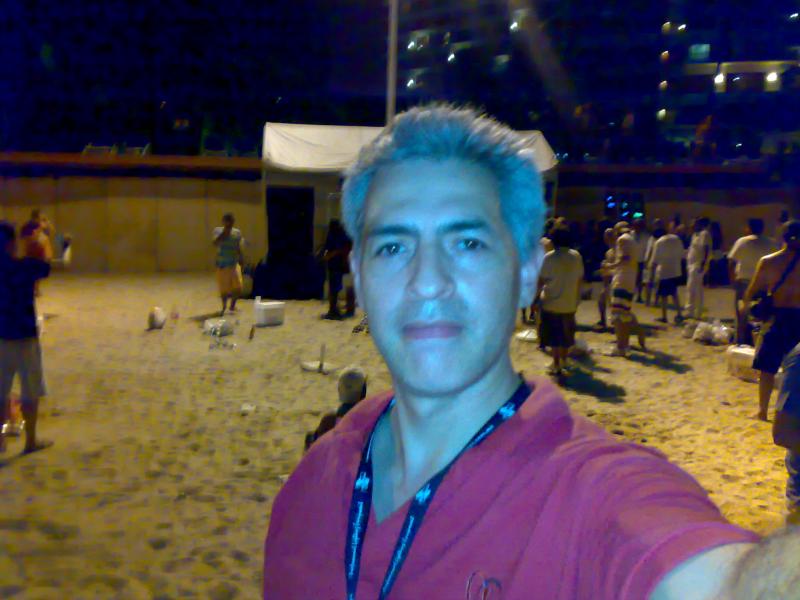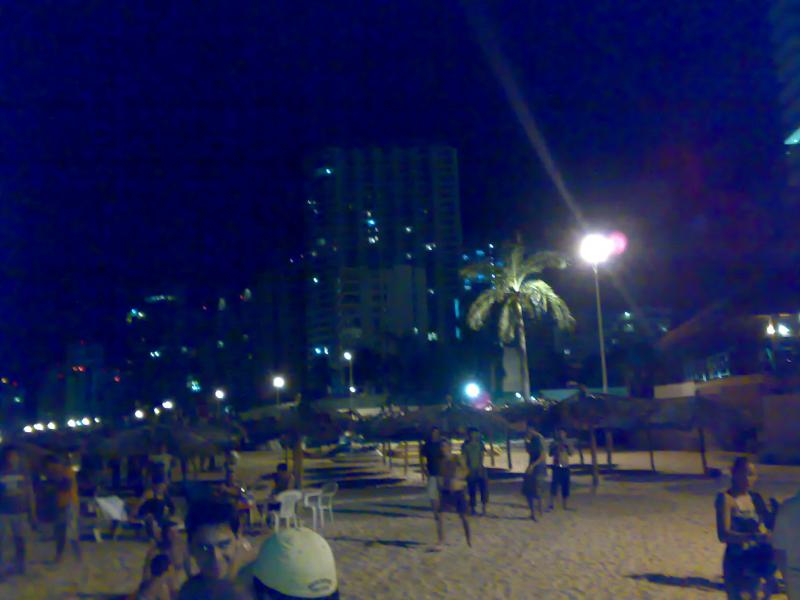 Now in the Mix Pepe Vargas /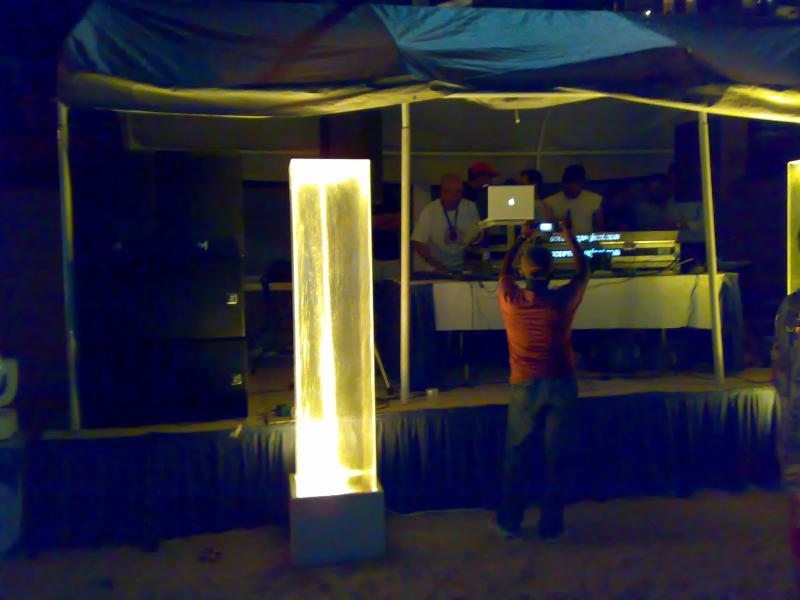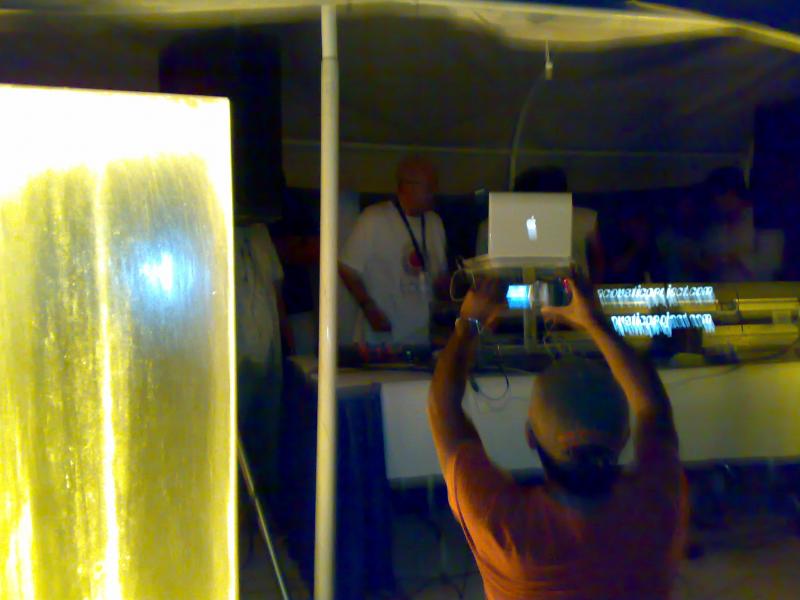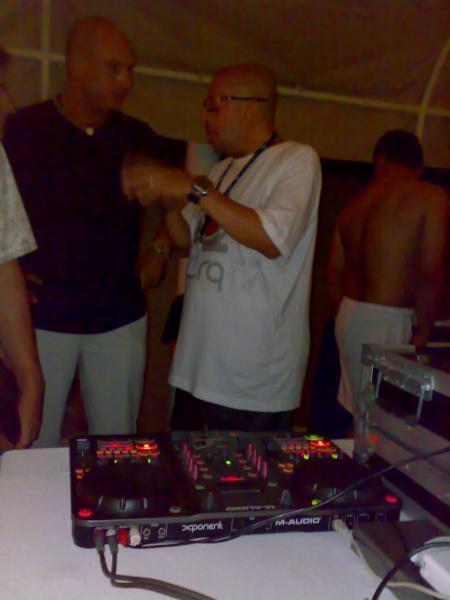 In The Mix Andrés Mijangos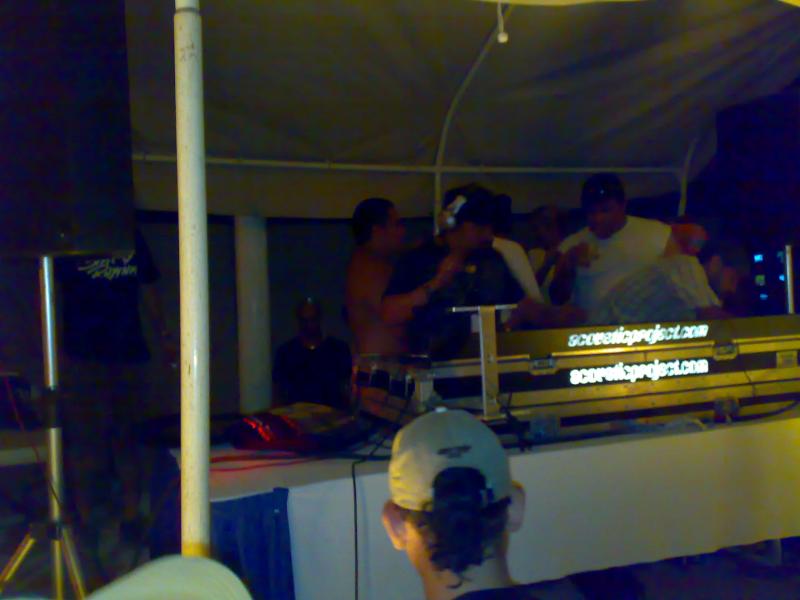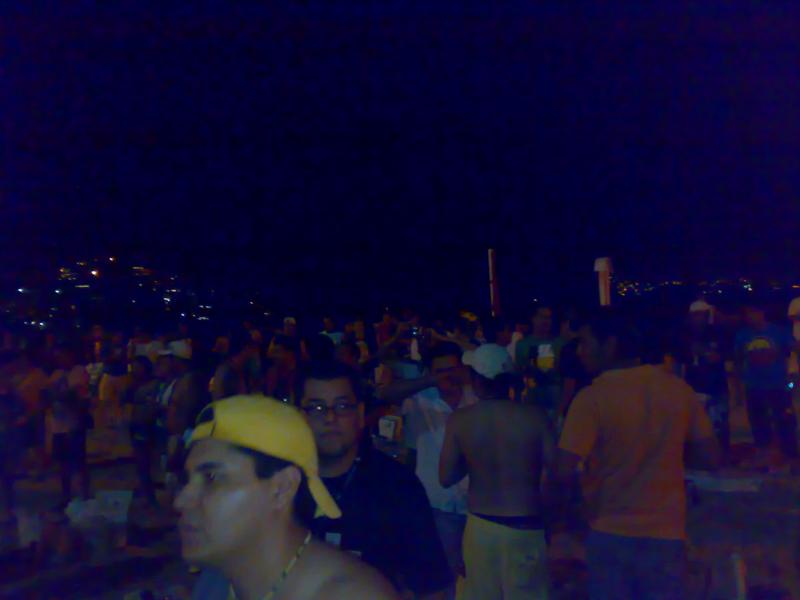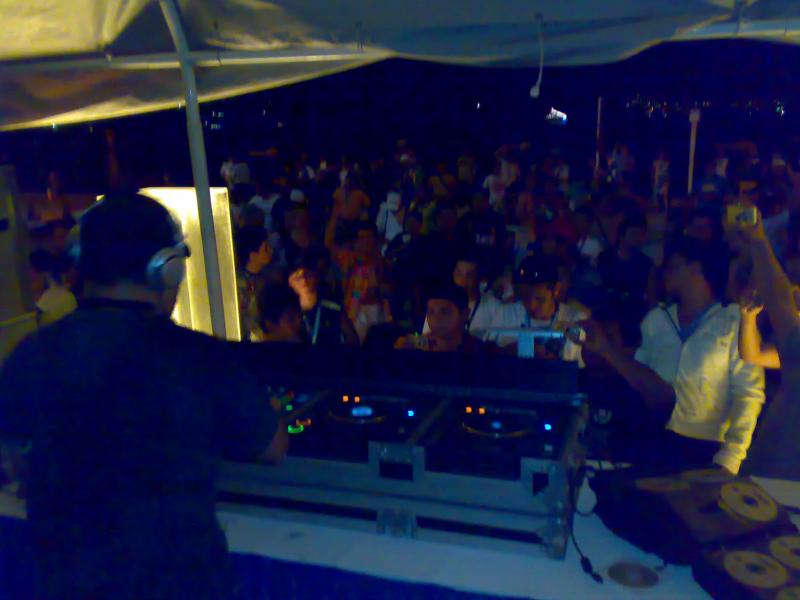 Thu 30 Jul 09 @ 6:32 pm
Hello Fellows... Hola Amigos ... Salut les Gars
Sorry guys, my camera broke and I could not take more photos... this one was from my cell phone and also run out of batteries... This was before I got the Projector on place, And Macbook too.
Lo siento, mi camara se descompuso y no pude tomar fotos, solo con el celular y se me quedó sin batería... Las fotos las tomé antes de poner el proyector y la macbook (que no habían llegado a esa hora todavía). Fue un gran evento.
Désolé, mon appareil-photo s'est décomposée et n'ai pas été pue prendre des photos… seulement avec de mon téléphone portable et manquer également de batteries...Ça a été un grand événement
There it is: Aqui están: Voila: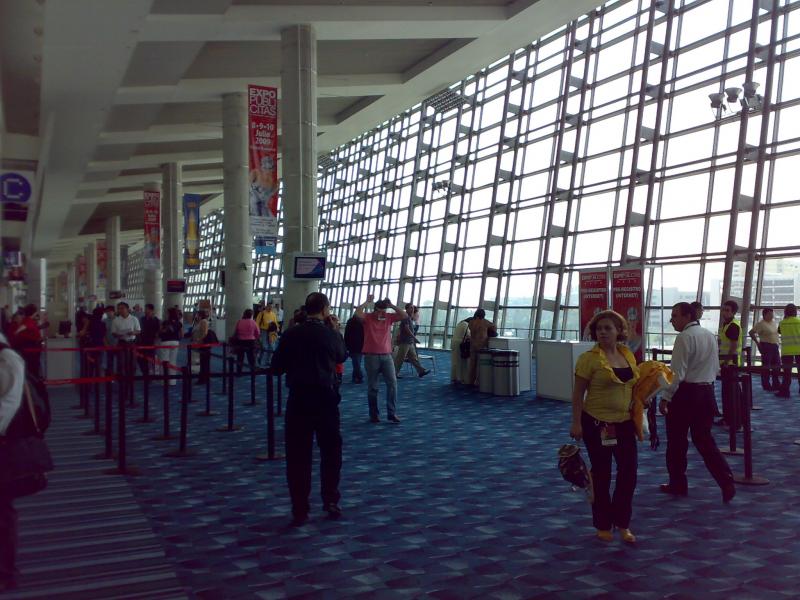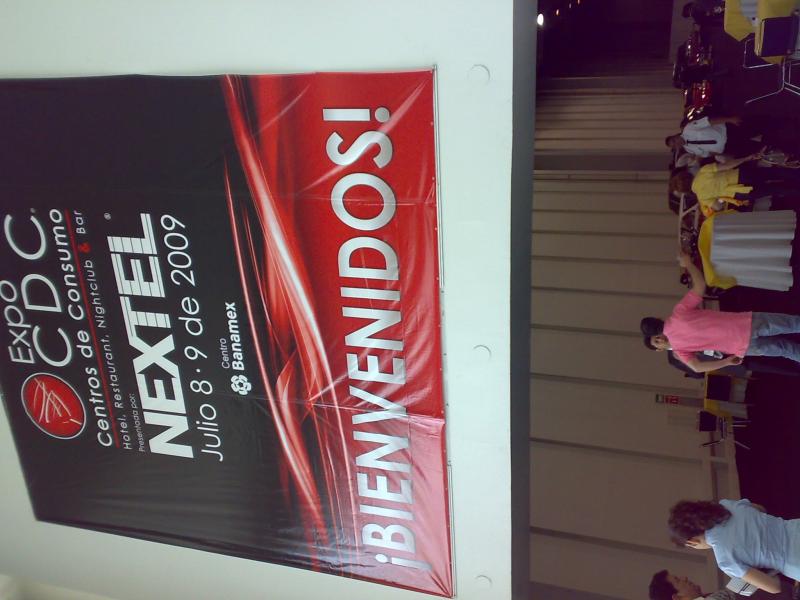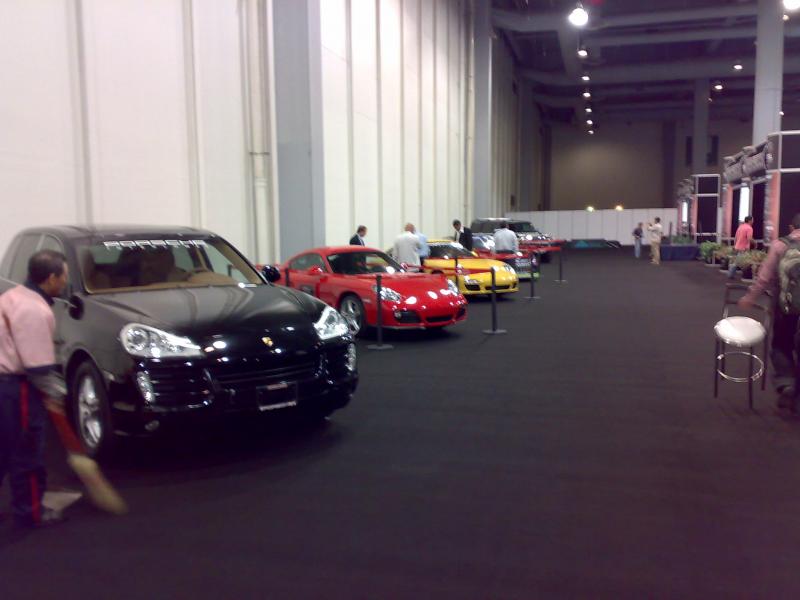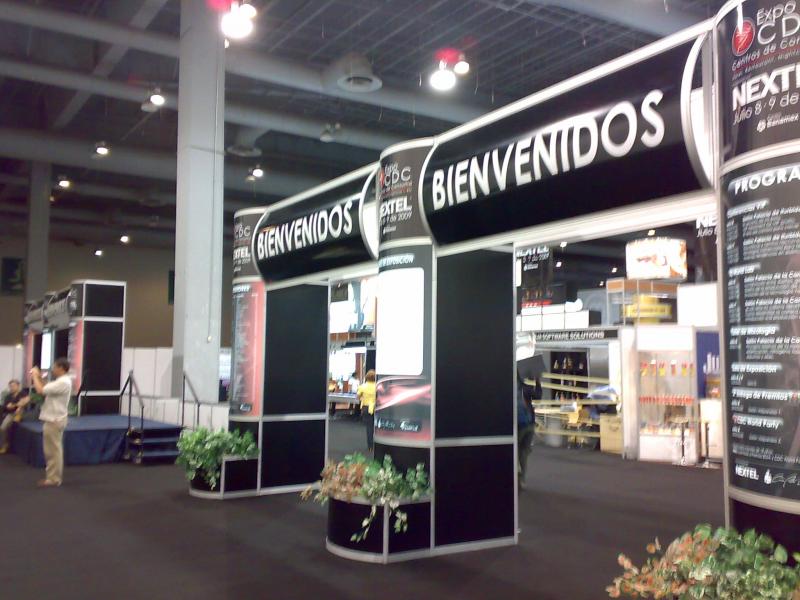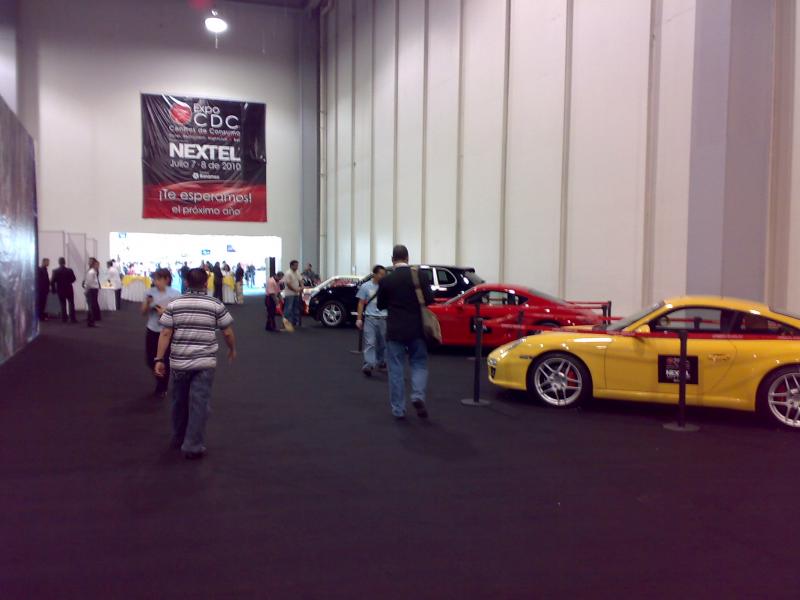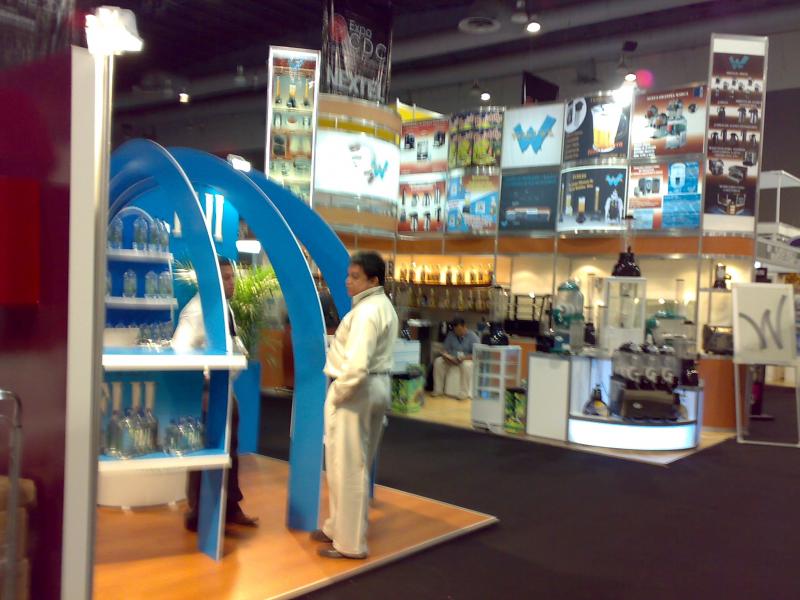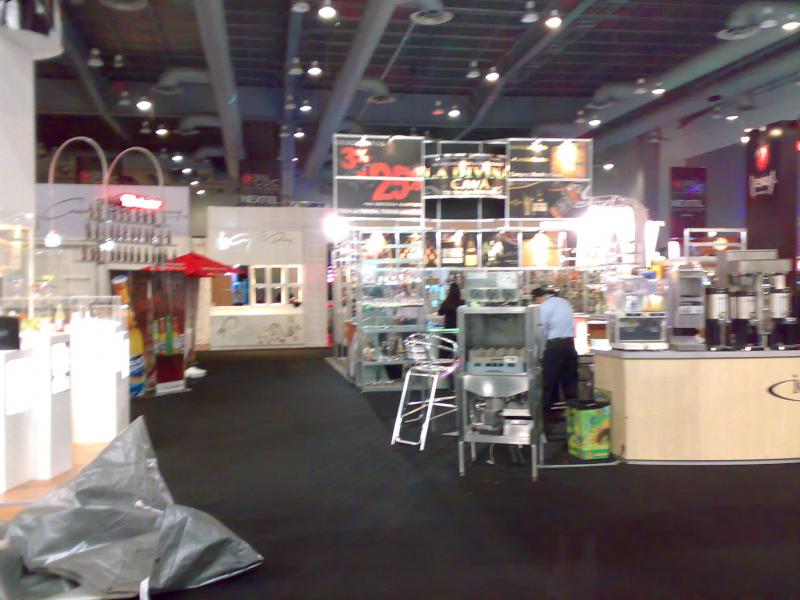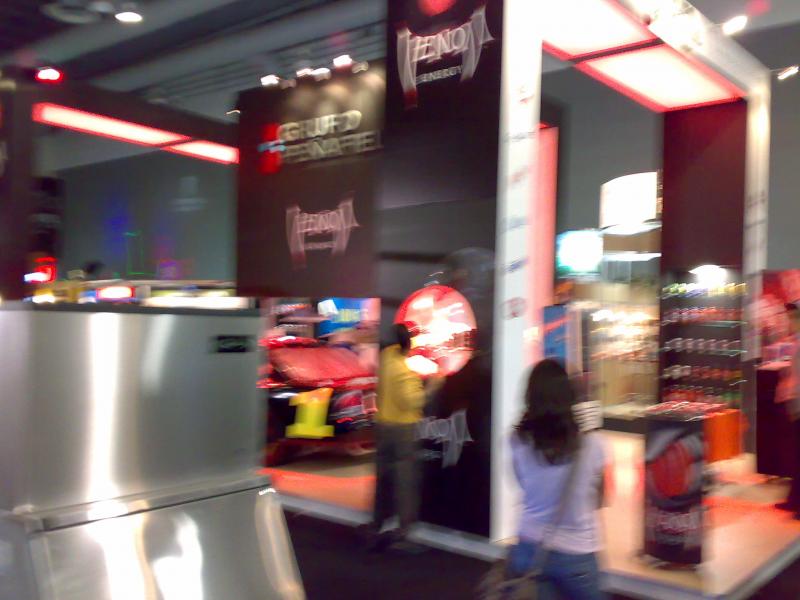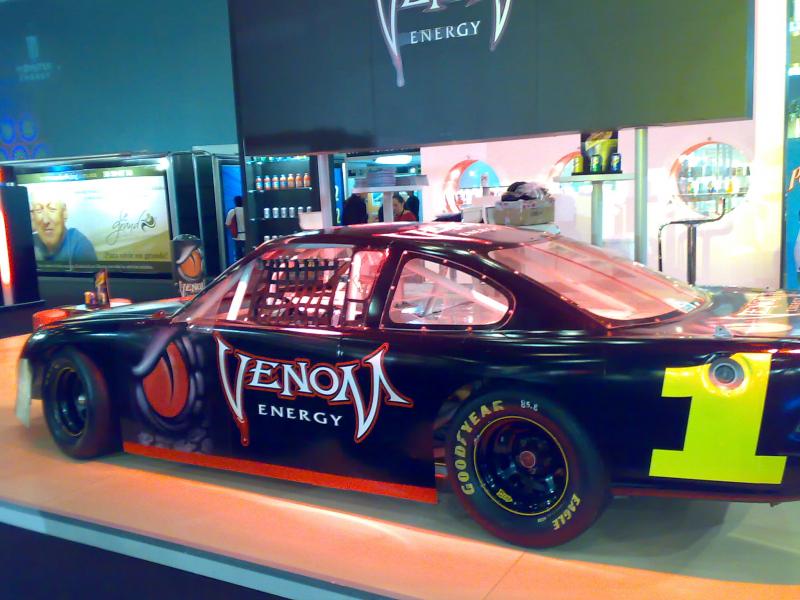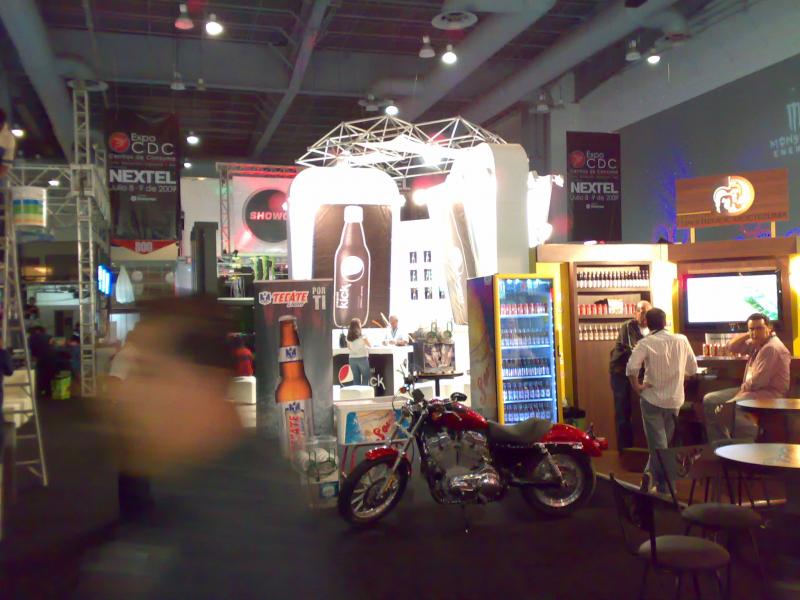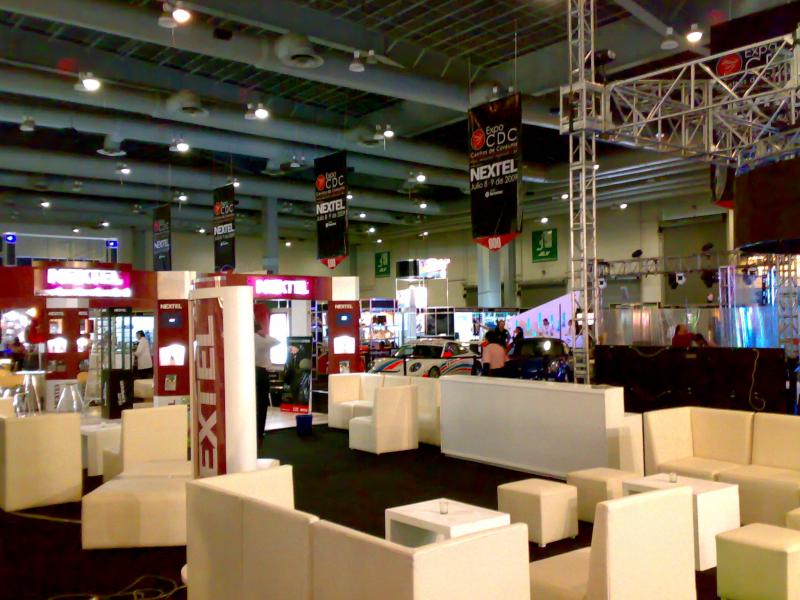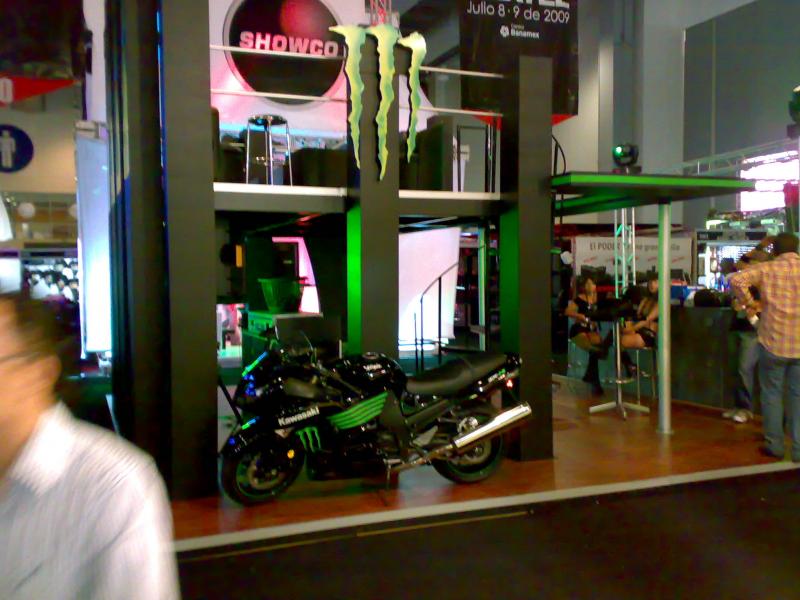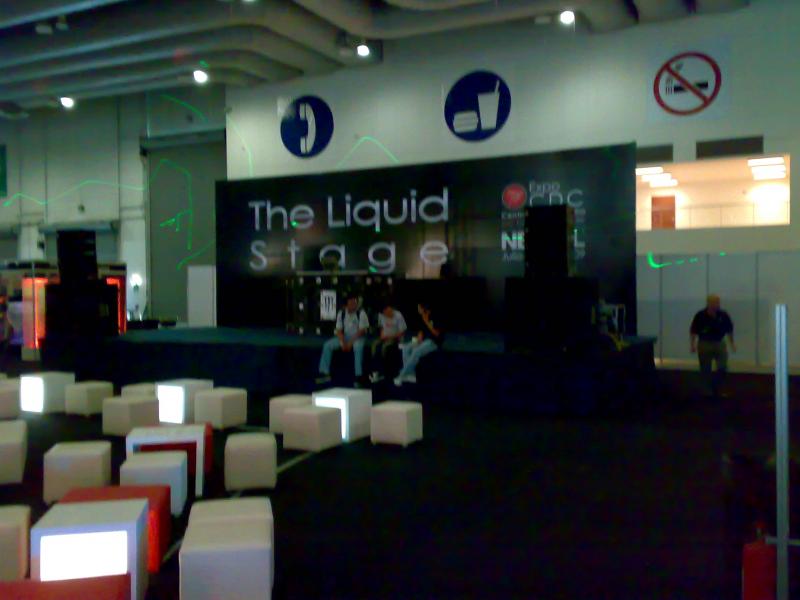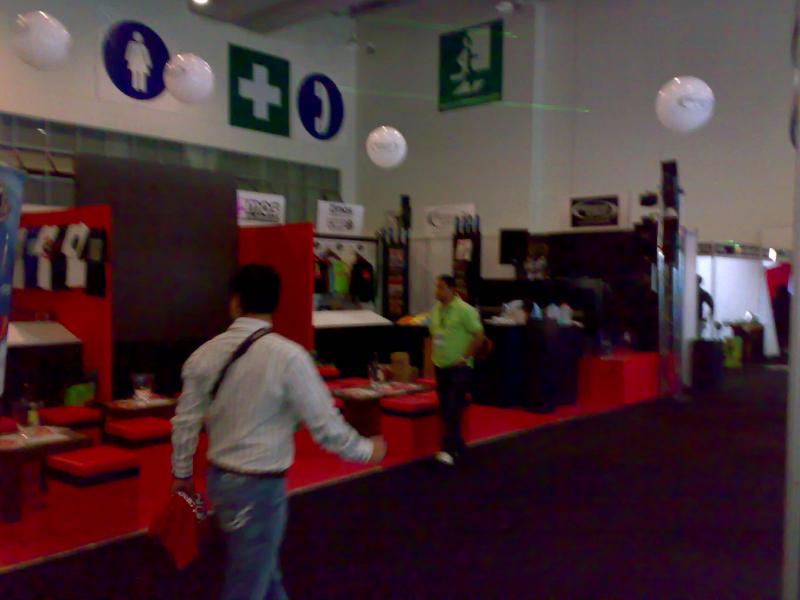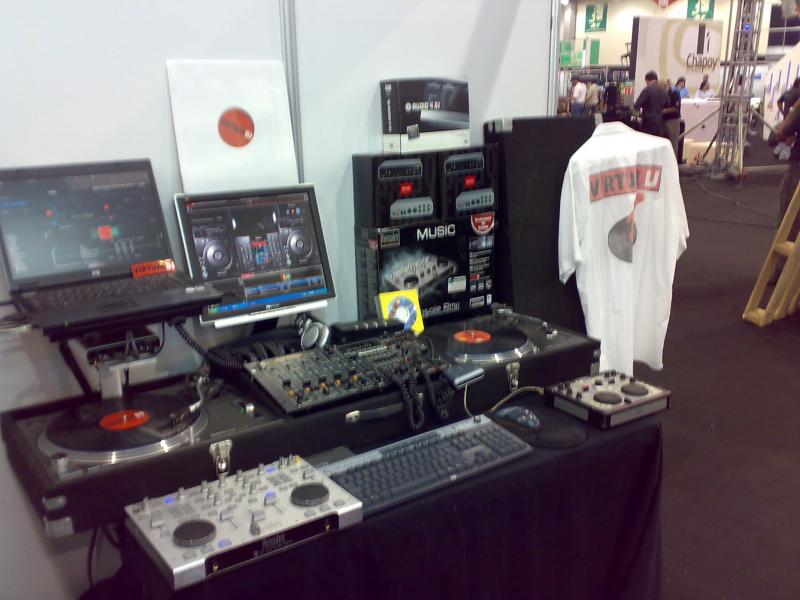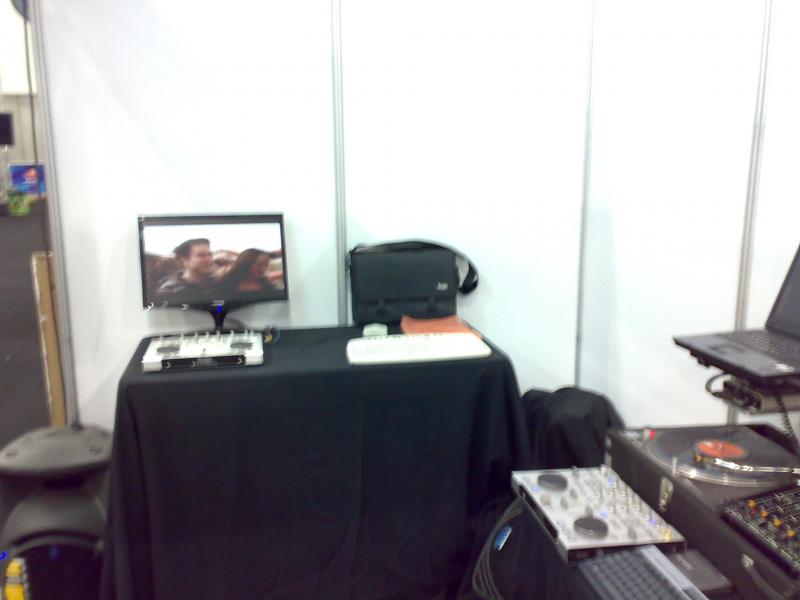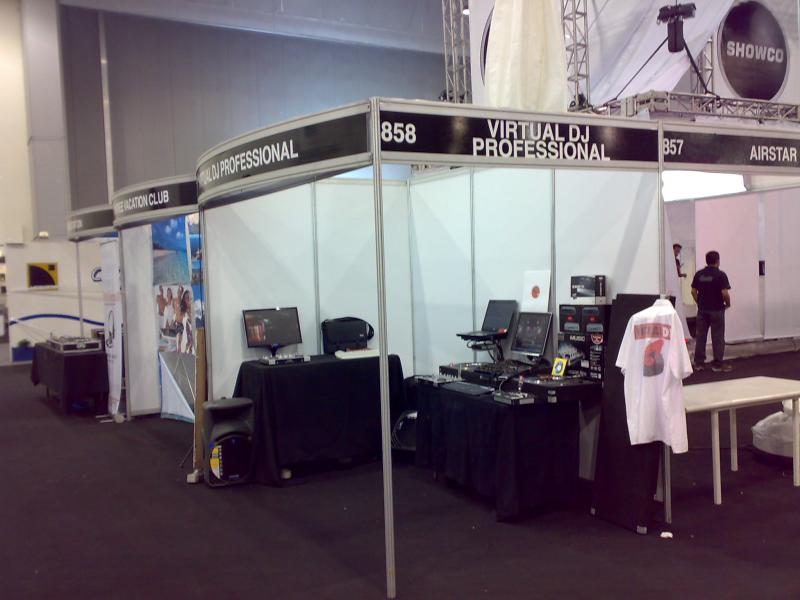 Fri 16 Mar 07 @ 8:02 pm
Hi Fellows, here some photos of the SIEL 2007 tradeshow in France
Hola Amigos, un poco tarde pero aqui pongo algunas fotos del SIEL 2007 en Paris
Salut Les Gars, je mets ici quelques photos du SIEL 2007 à Paris (un peu tarde)
The Entrance / La Entrada / L'Entrance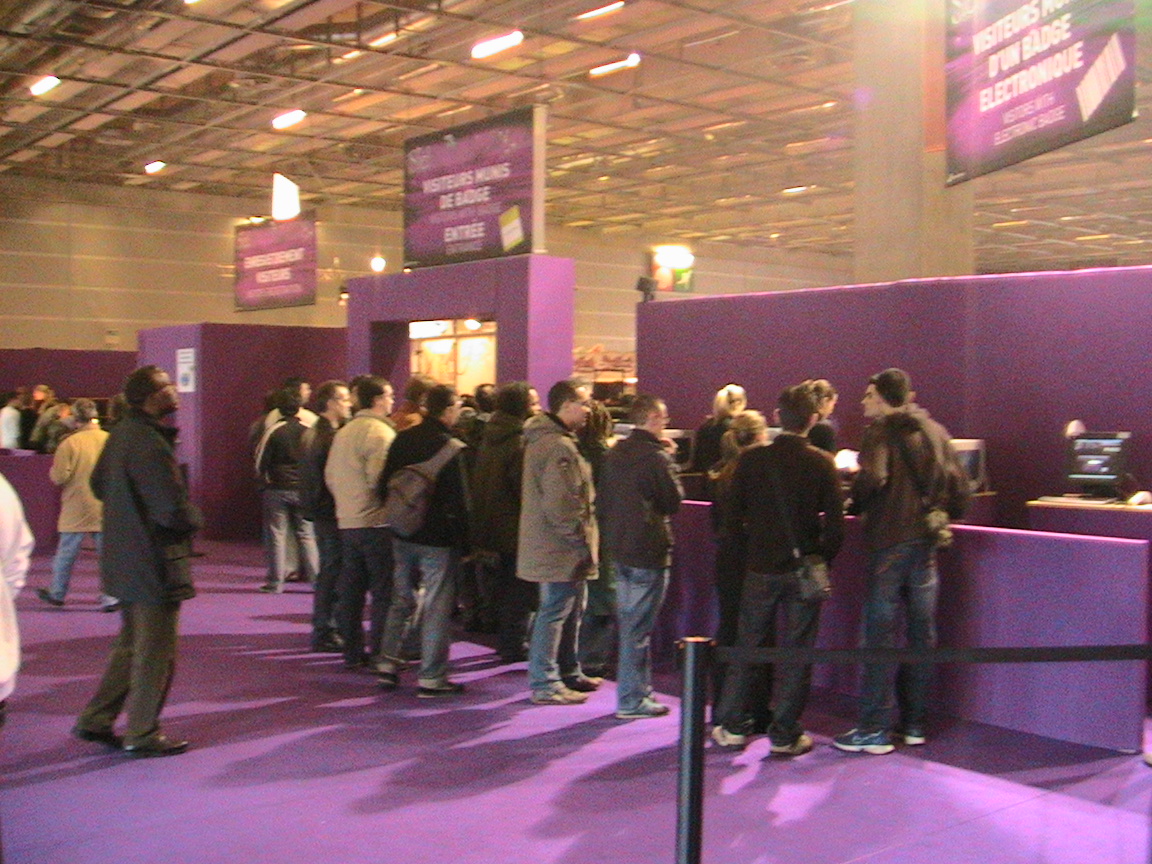 The Good / Lo Bueno / Le Bon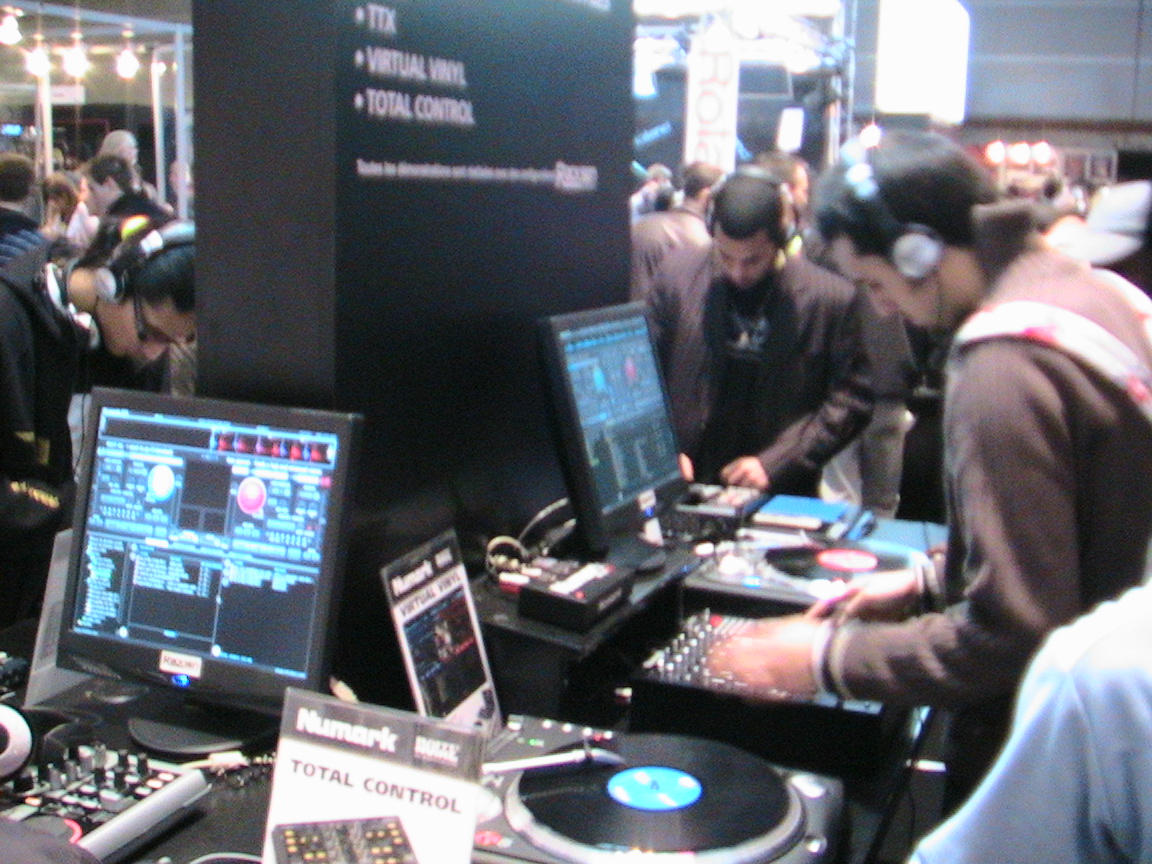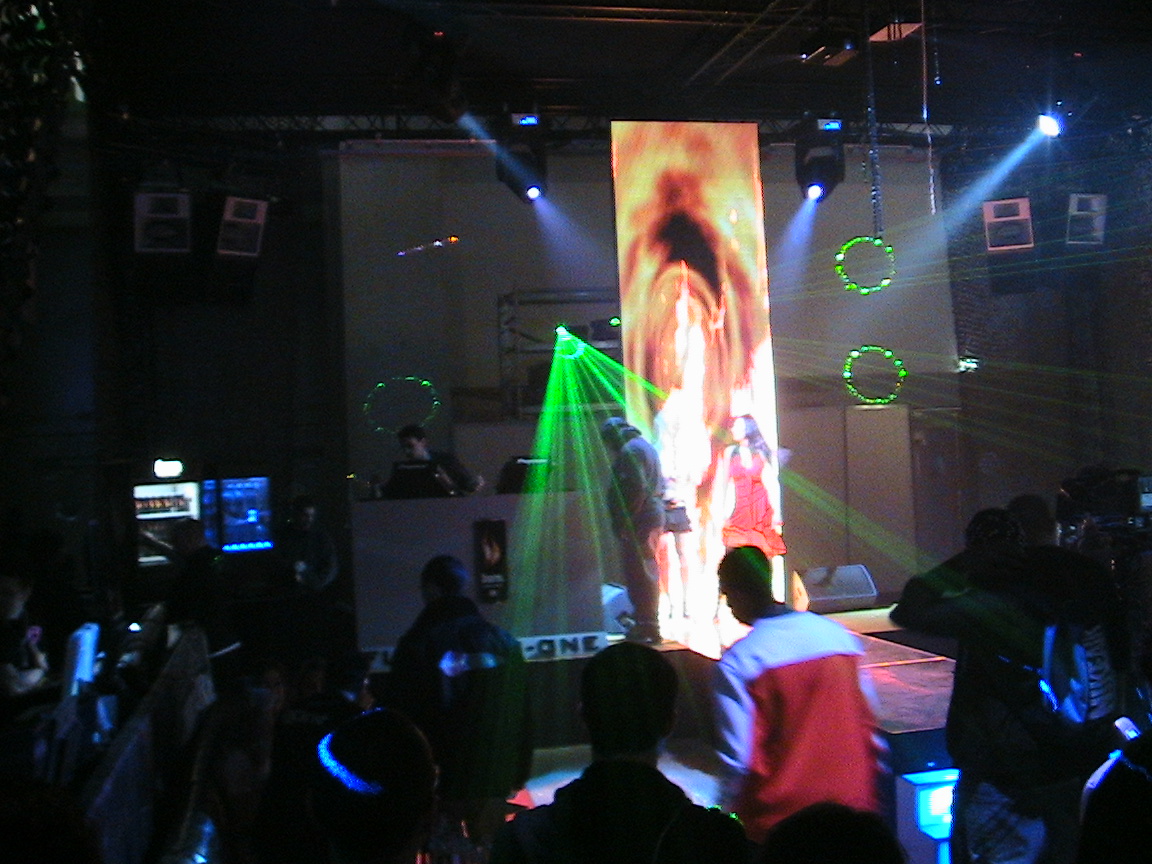 The Best / Lo Mejor / Le Meilleur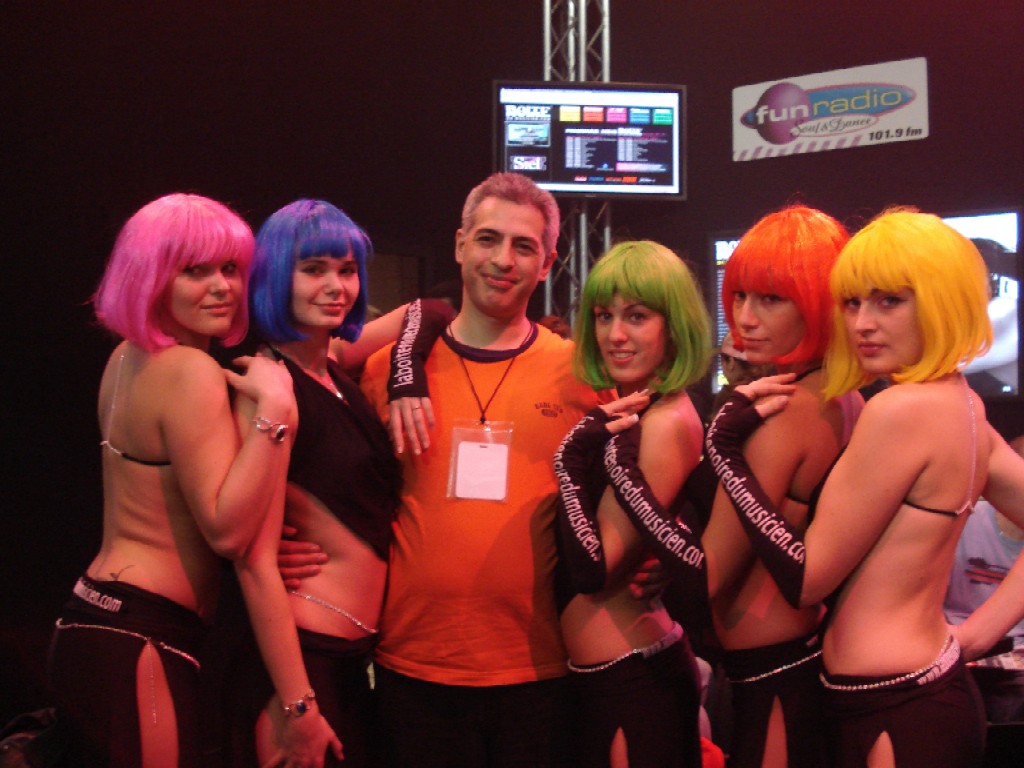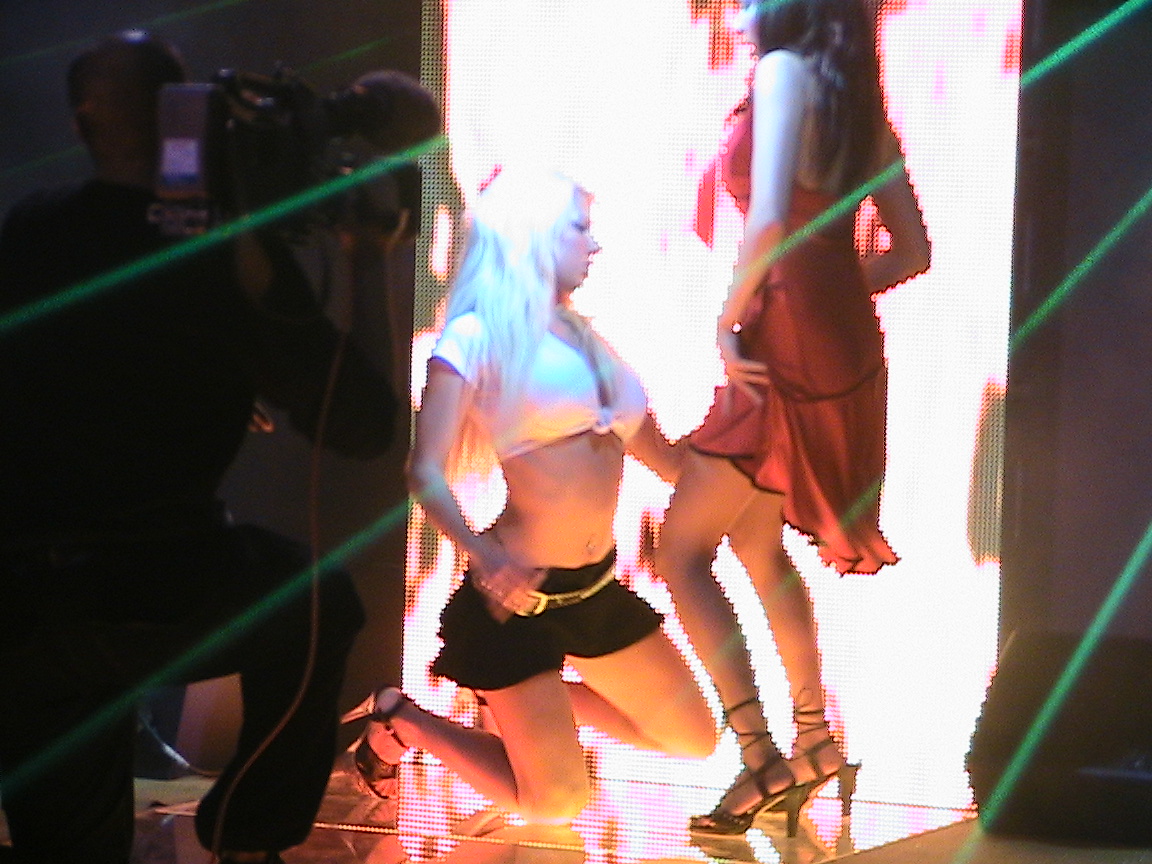 The Rest / Lo Demás / Le Extra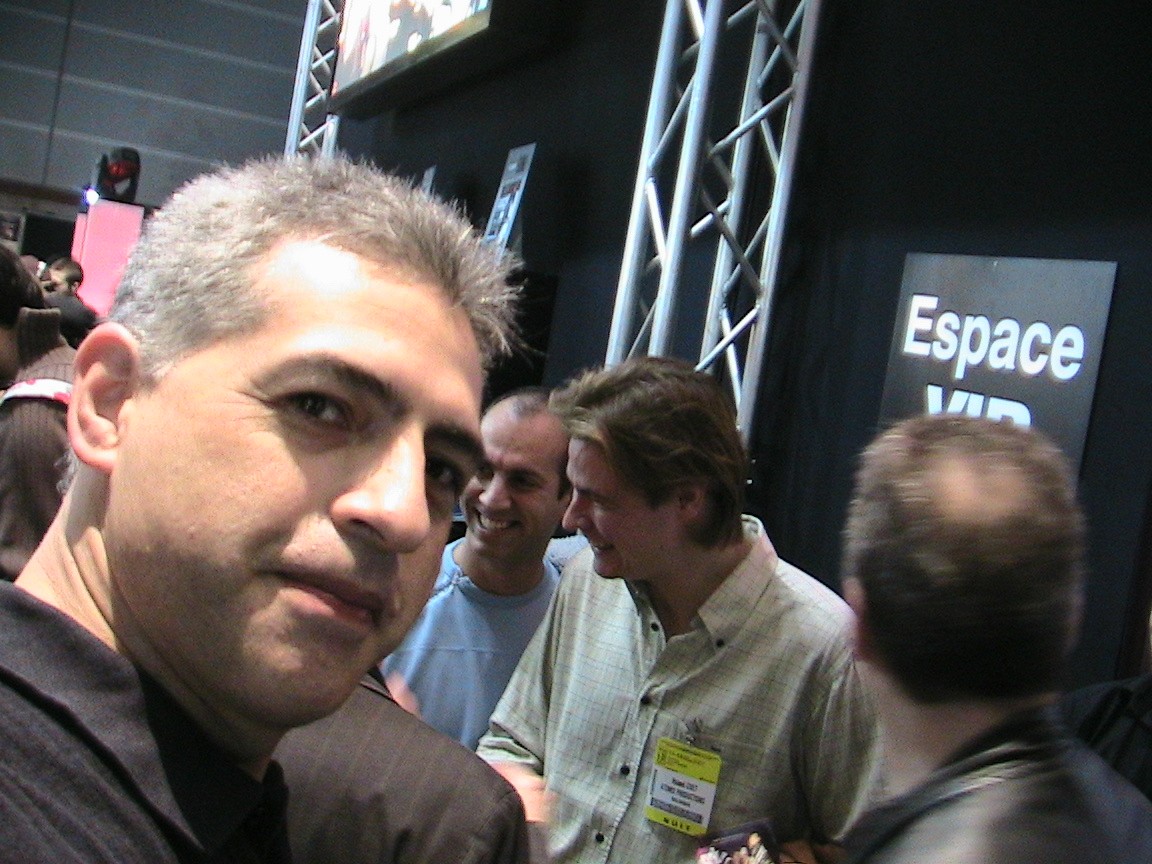 The Details / Mas Detalles /
Tue 24 Oct 06 @ 11:46 am
Hola, Hi, Salut,

Algunas fotos de la Expo DJs World 2006 en la Cuidad de Mexico:
Here some Pictures about the Expo DJs World 2006 in Mexico City:
Ice les photos de la Expo DJs World 2006 en Mexique:

VDJ Pro User Xonor de España (From Spain, de Espagne) & Acw in VirtualDJ Stand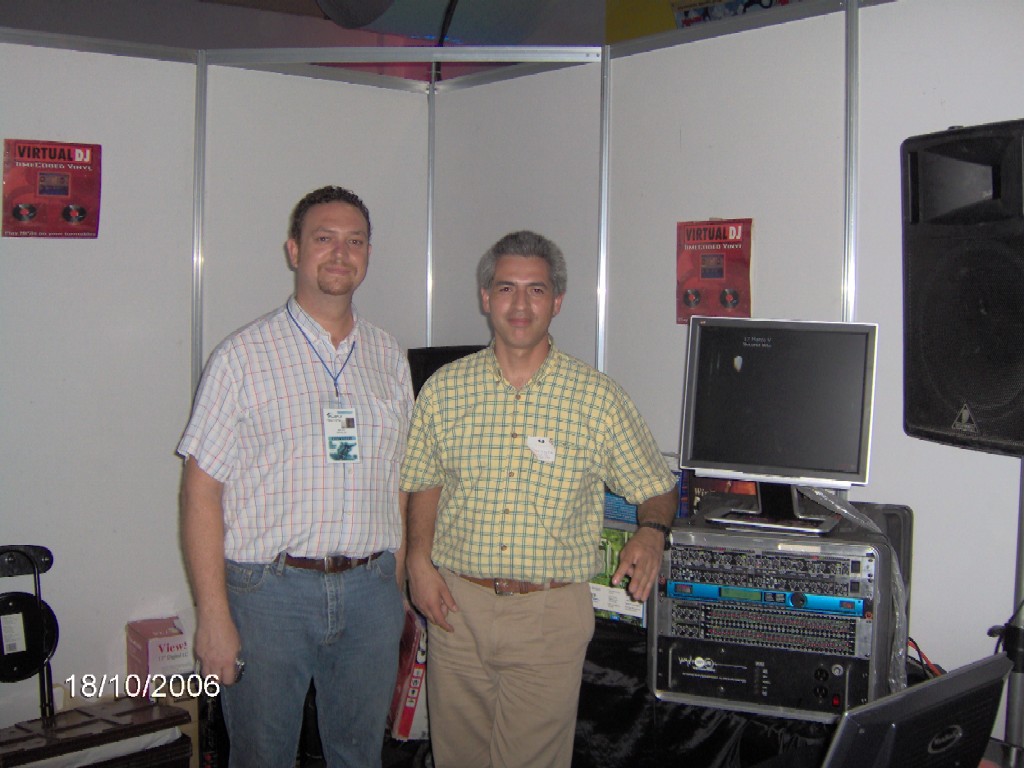 Tiempo Demo, Demo Time, Temps du Demo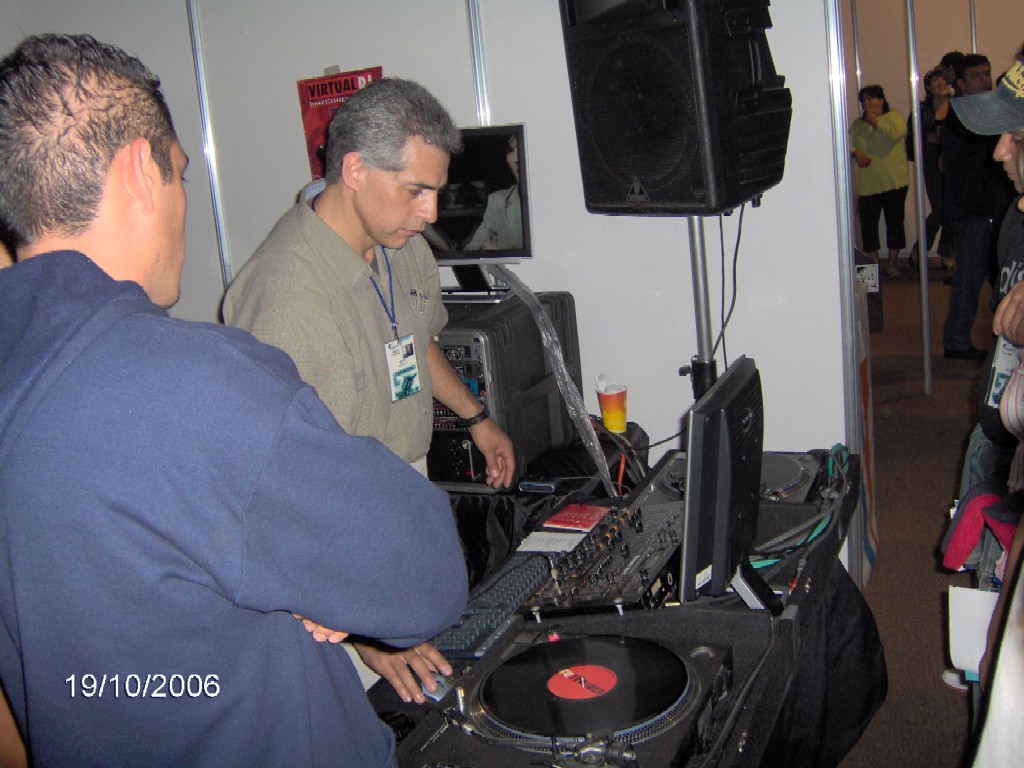 Sorprendente, video y uso de vinilos!, Amazing, Video & Vinyls use!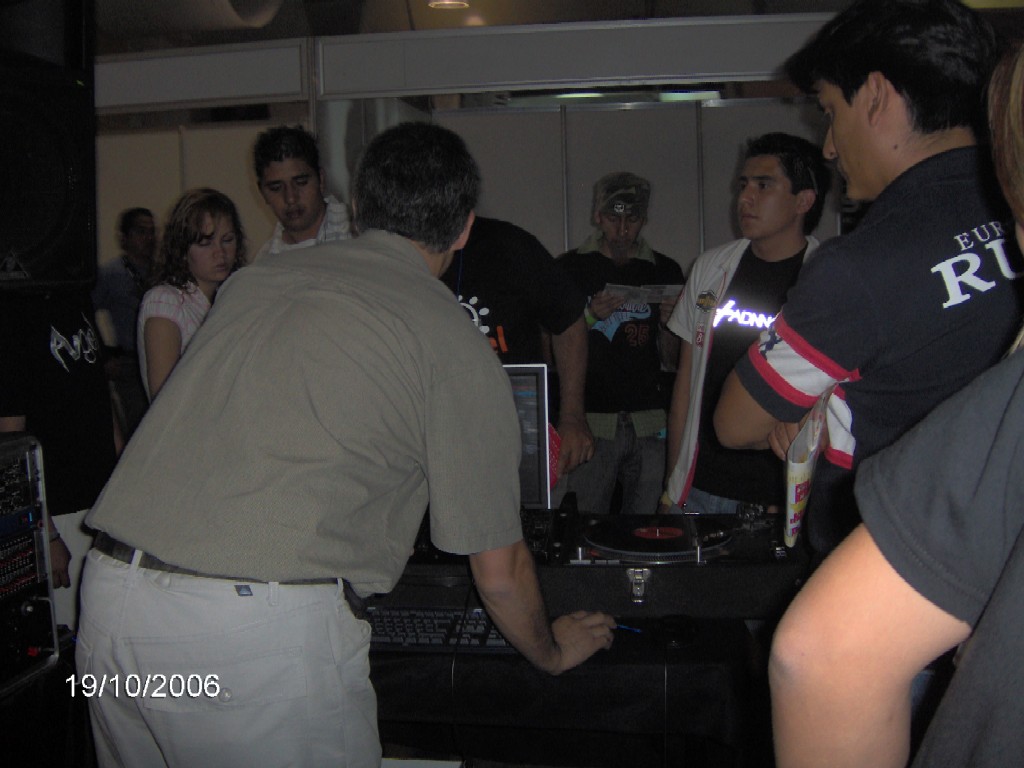 ¿Como Trabaja esto?, how this works?, Comment est-ce que ceci fonctionne?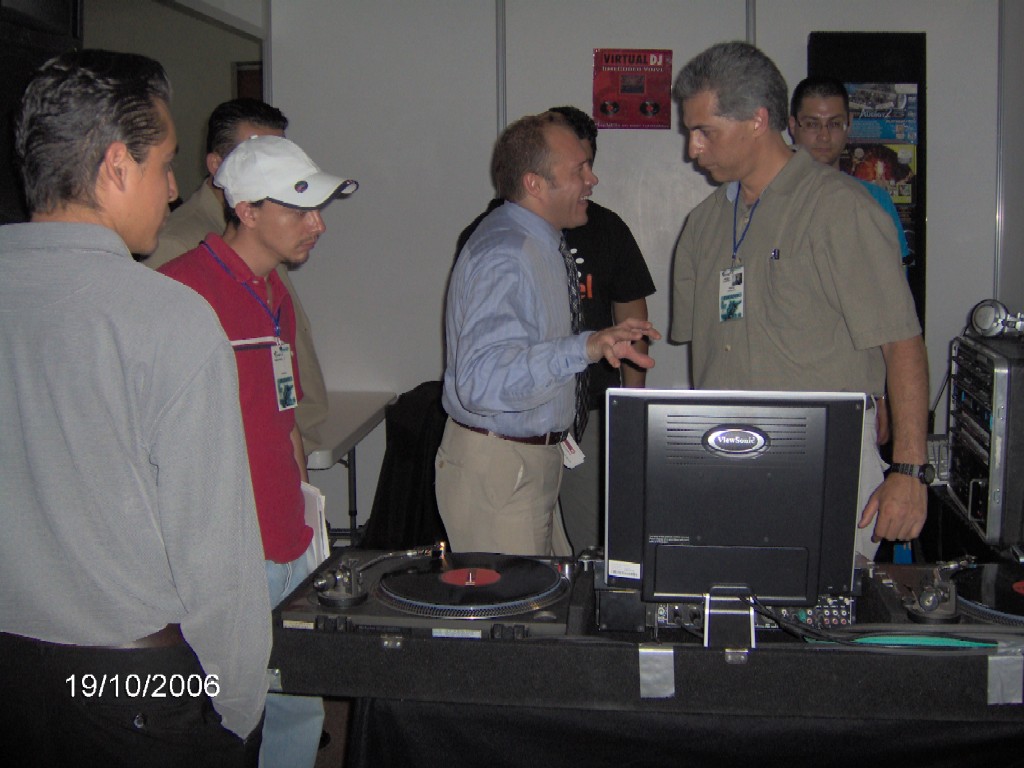 Gente observando, grabando y tomando fotos con sus cámaras y Teléfonos móviles
People Watching, recording & taking pictures with their cameras & movil phones
Les gens en observant, enregistrant et en prenant des photos avec ses chambres et Téléphones mobiles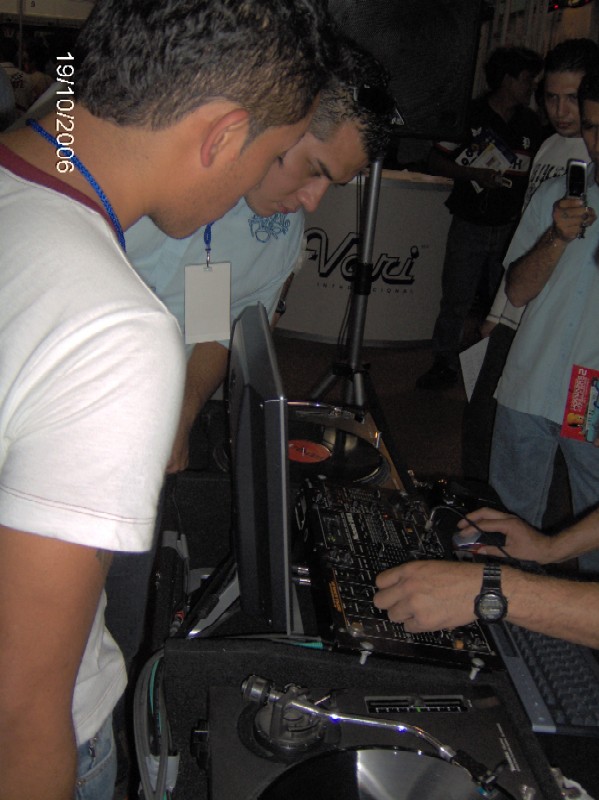 En la mezcla ... Videos con Mezclador de Audio externos y vinilos, wow!,
In The Video Mix with external Mixer and Vinyls? Wow!,
Dans le mélange... Vidéos avec le table du mix et de vinyles, magnifique!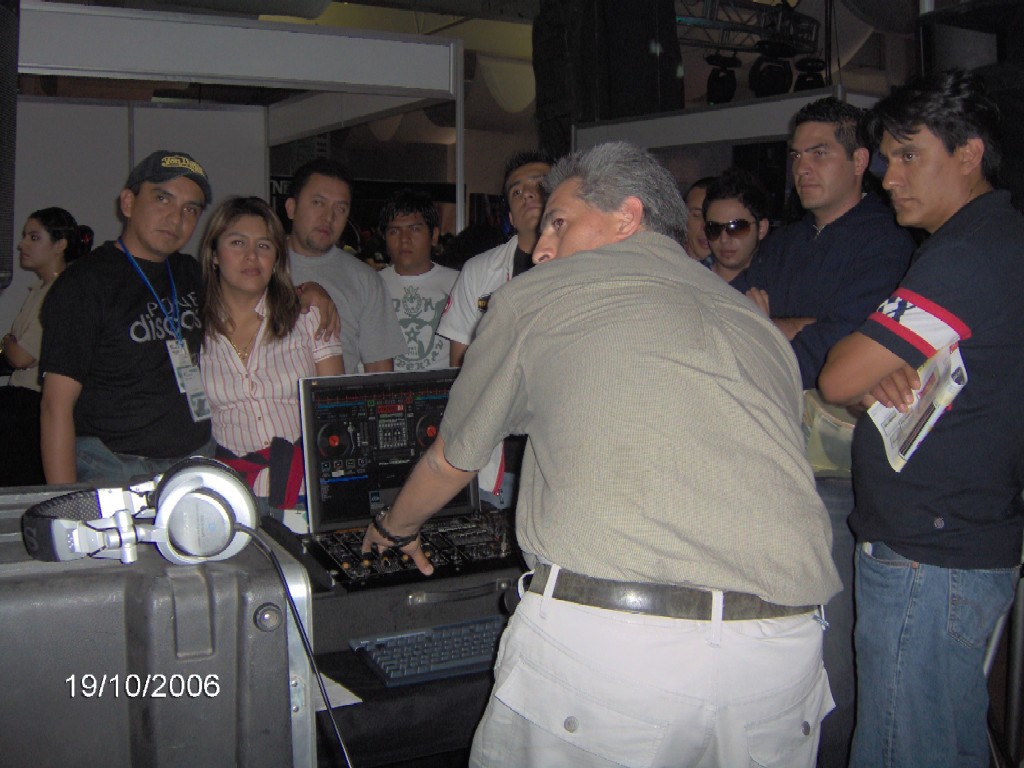 Mucha más gente en el escenario, more people on stage, Plus persons en scène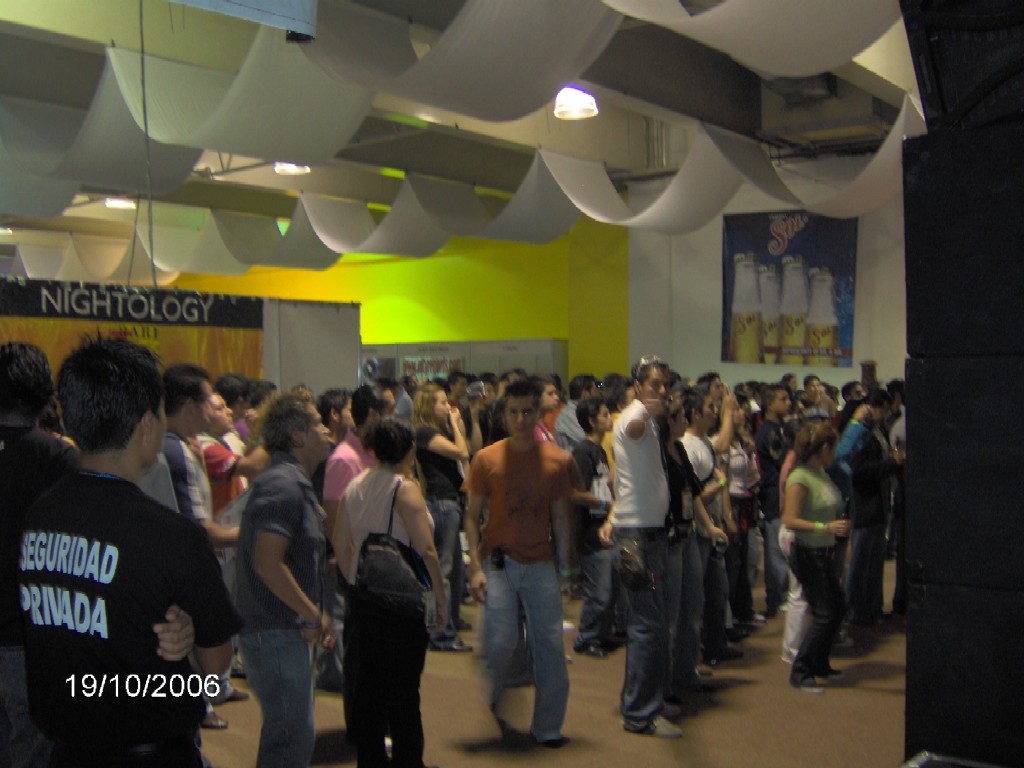 La Expo terminó, listos para partir. The Trade Show is finish, ready to go now.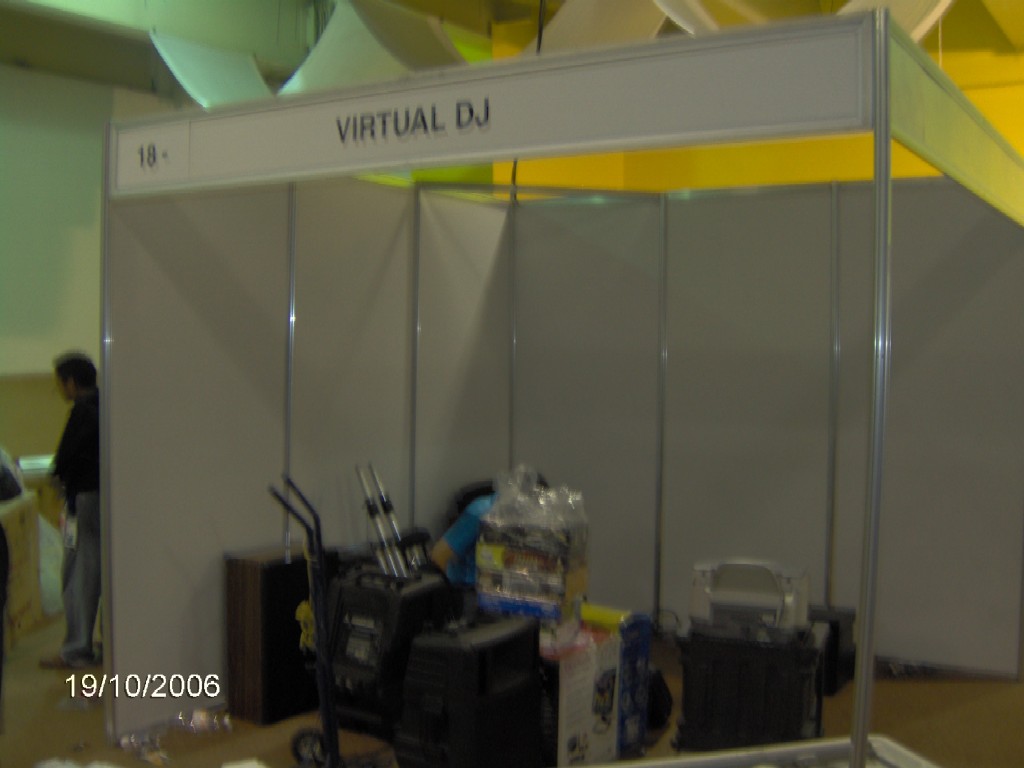 La ayuda para llevar todo el último dia de regreso. Help to trasladate all stuff back to office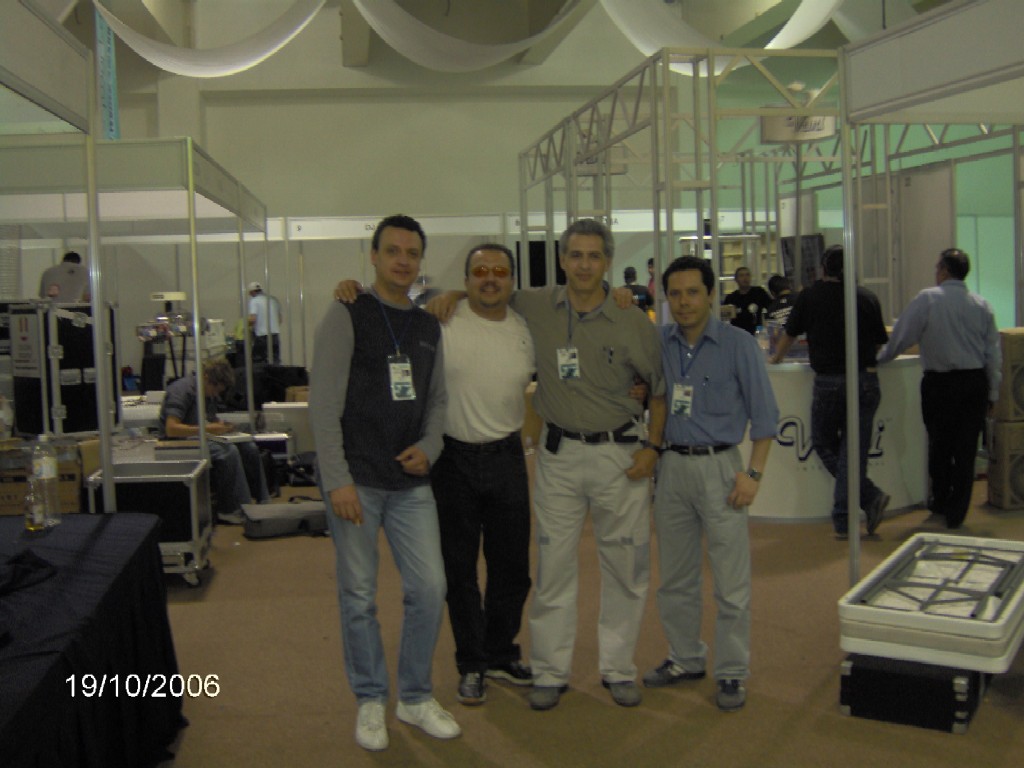 Esperando la partida, Waiting to go, Attente à aller.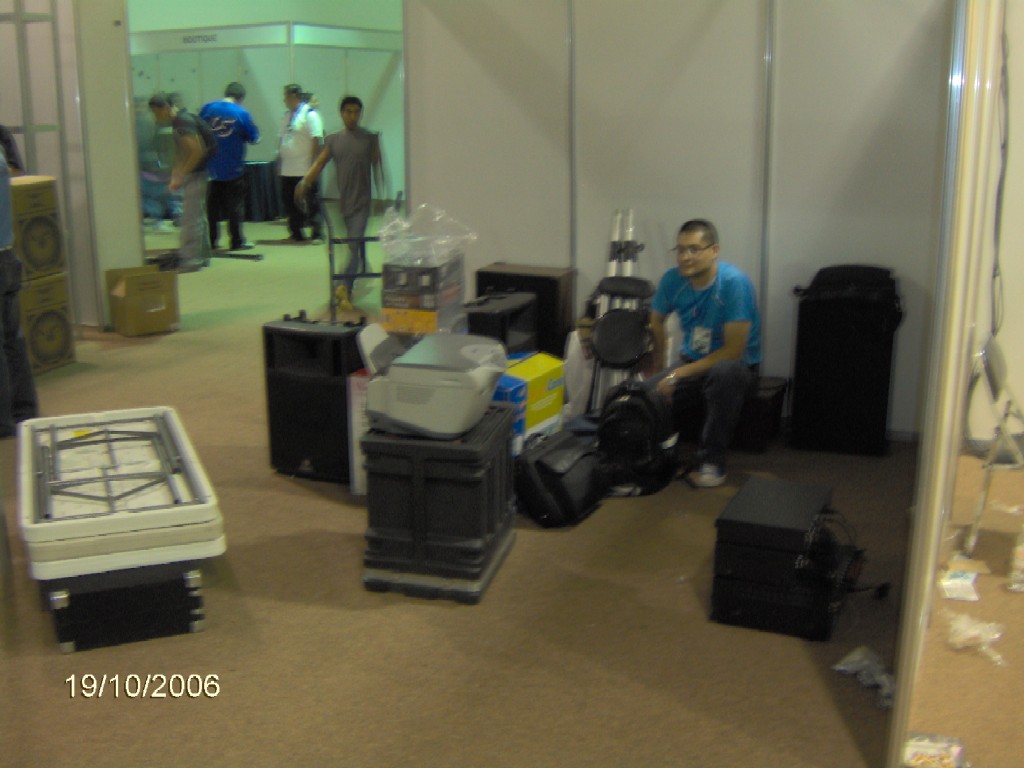 En el evento de clausura, la belleza!, The Closure Event, the beauty in front!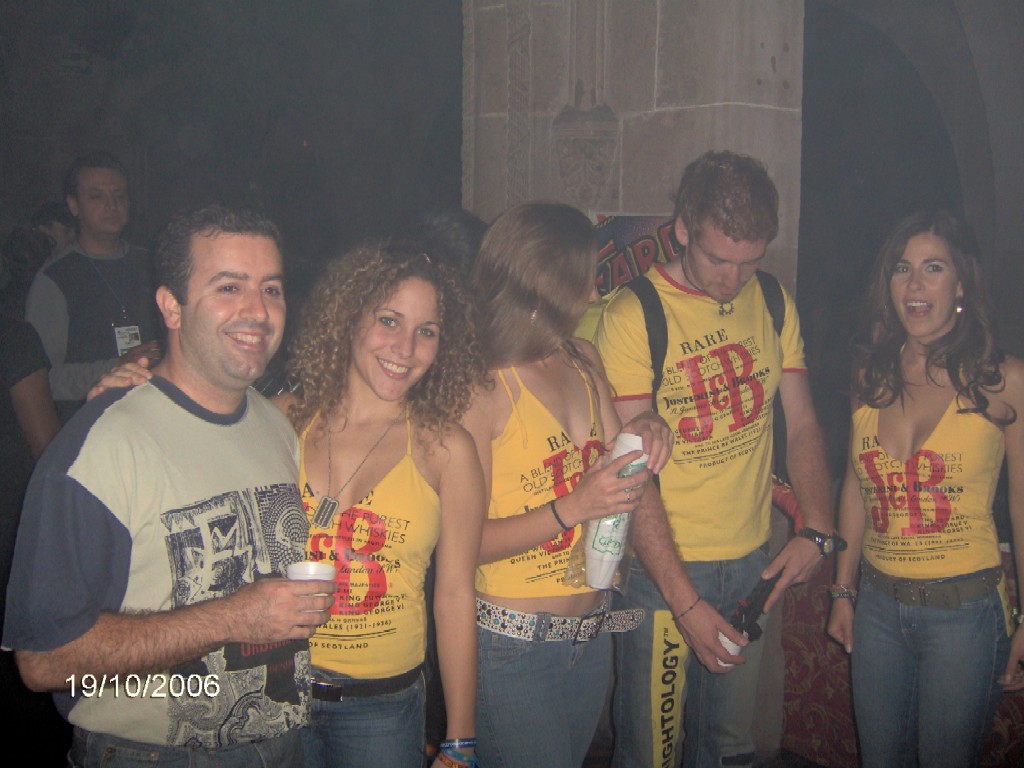 Cool Club!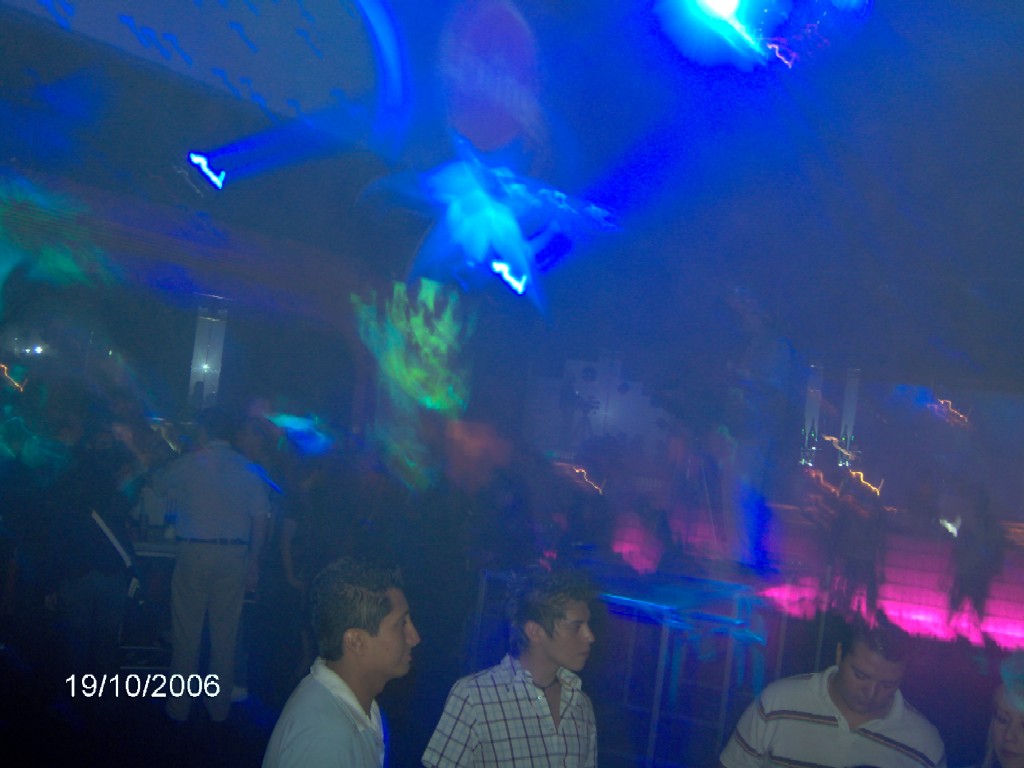 Entrance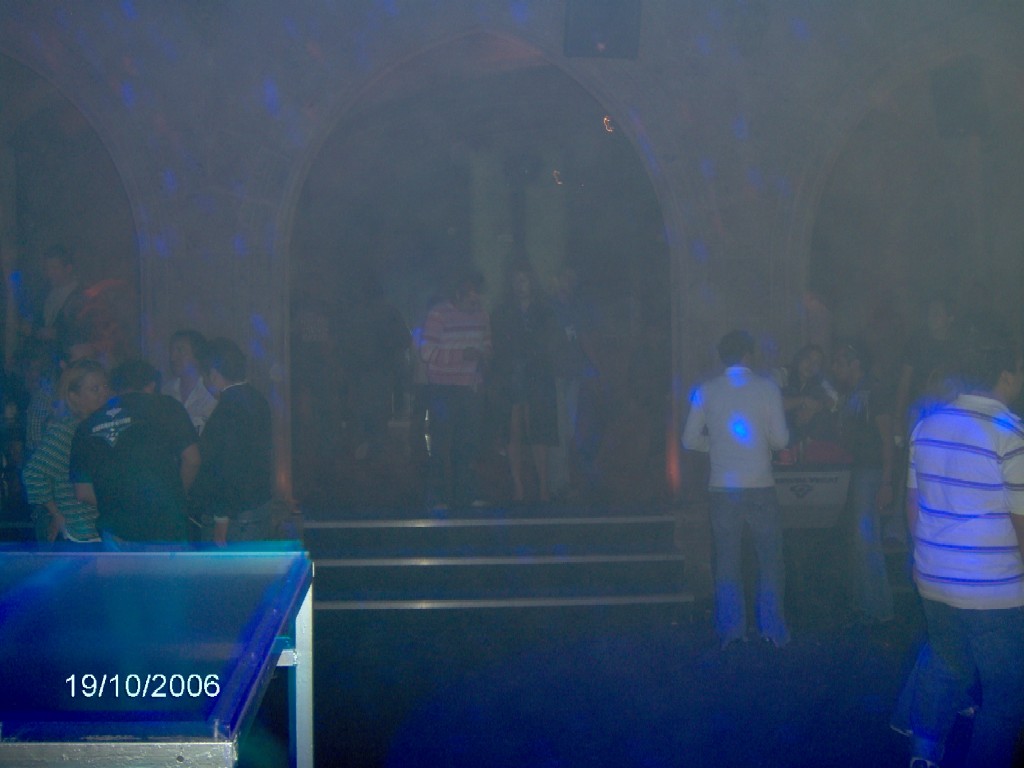 Giant Disco Ball!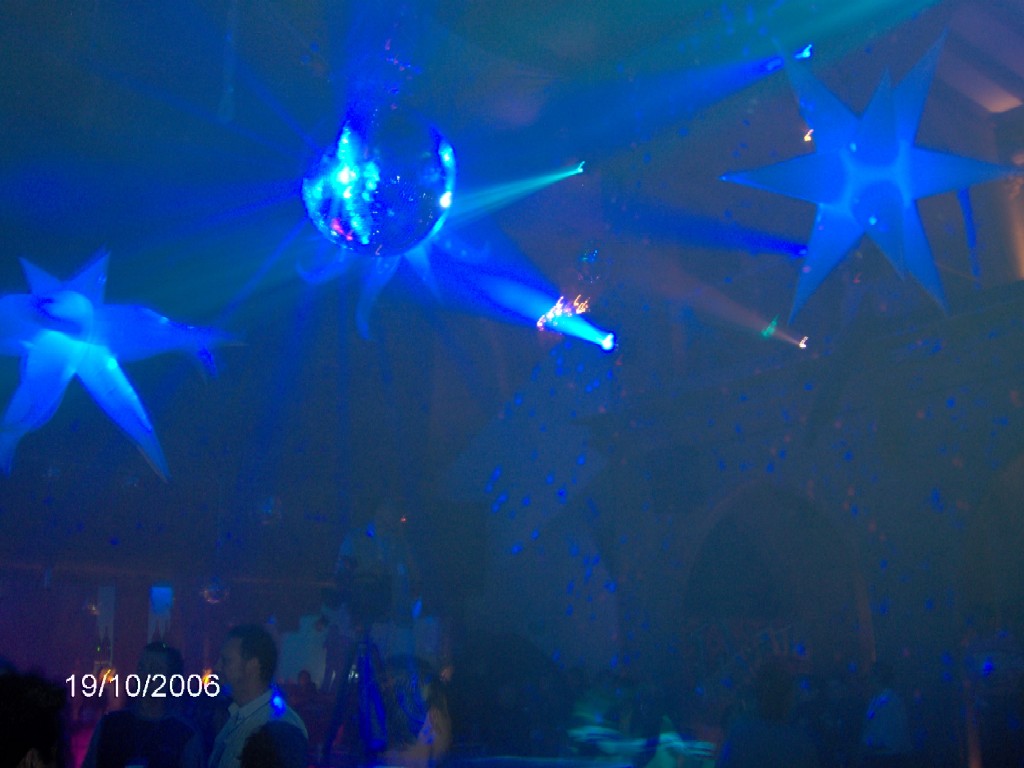 Disfrutando del Ambiente. Enjoying the music & the ambience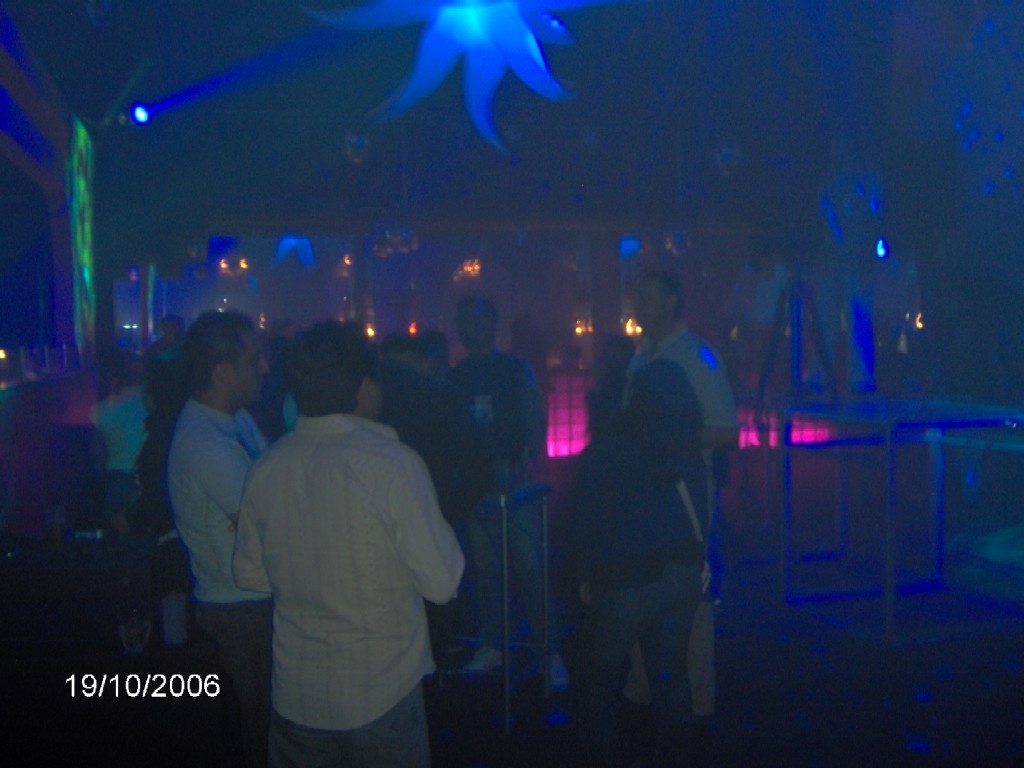 La Cabina de los DJs, DJs Club Cabine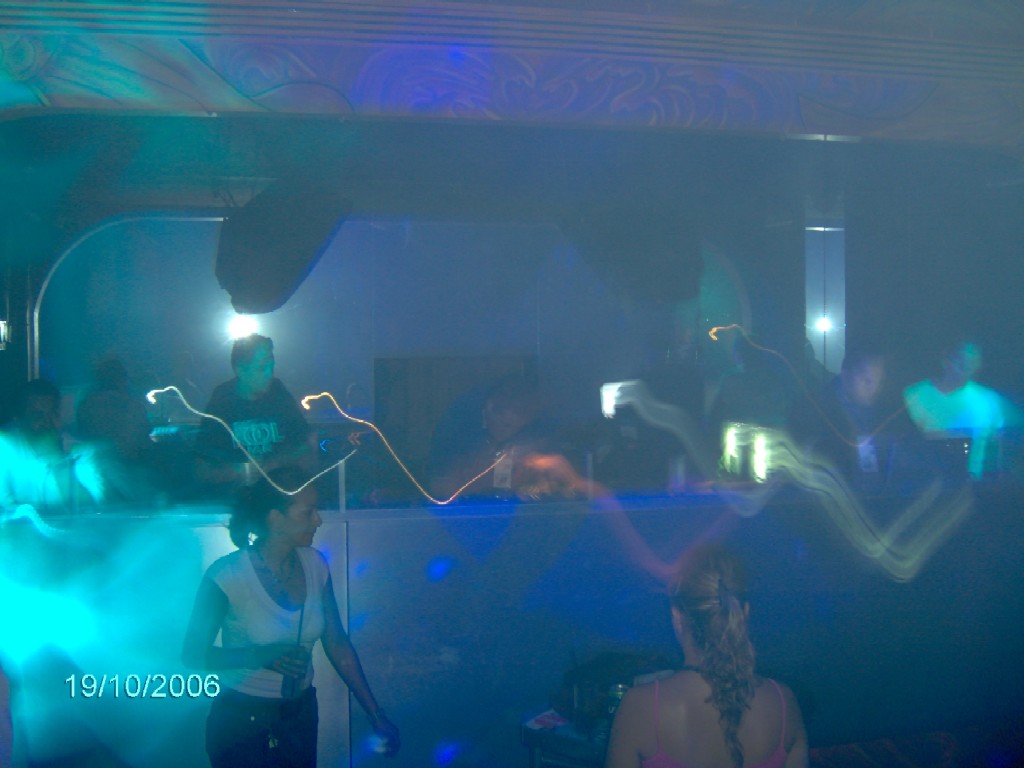 Sat 09 Apr 05 @ 10:48 pm
Hola
La selección de febrero fué:
1.- Floor to the floor (Thin white duke mix) - Starsailor
2.- Lola´s Theme (Club Mix) - Shapeshifters
3.- Stupid Disco - Junior Jack
4.- Call on Me (Original Mix) - Erick Prydz
5.- Satisfaction - Benny Benassi
6.- California Dream -
7.- Gimme Gimme Gimme 2004 - Vanguarde
8.- Sound of San Francisco - Global DJs
9.- Every single day -
10.- Traffic -DJ Tiesto
11.- Dragostea - O Zone
12.- RunAway -
13.- Final Fantasy - DJ Liquid
14.- Cyberia - DJ Tiesto
15.- You take my breath away - Dido
16.- Badboy - Cascada
17.- Despetine - O Zone
18.- Wanna be with you - DJ Encore
19.- Blues Skies - BT & Tori Amos
20.- Mercury and Solace - Sasha
21.- Saxo Revenge (Laurent Wolf mix)
22.- Drop the pressure - Mylo
23.- Rocker (Erick Prydz Mix)
24.- Tu es fotou (club)
25.- Call on Me (Ministry of sound)
26.- The weekend (original Mix)-
27.- It's my Life (acw mix)- Talk Talk
28.- Bamboleo - Gipsy Kings
29.- Shake it - Shakis Rouvas
30.- So Com Voce (Remix) - Bebel Gilberto
31.- Agua - José Padilla
Mon 07 Mar 05 @ 7:43 pm
Hi,
I'm Andrés Camargo from México City. I learn to mix well in 1980 and was a professional DJ until 1998. I'm proud to say that I can Mix any music, any type. I like all Music for the dance floor in all expressions.
I'm now a Professional support engineer (In Computer Related) with my own Company.
Hola,
Soy Andrés Camargo y me encuentro en México D.F. Aprendí a mezclar en 1980 y desde 1981 me dediqué a mezclar hasta 1998 deje de hacerlo de manera profesional. Me agrada toda la música que sea bailable (de cualquier tipo o género) y puedo mezclar cualquier tipo contra cualquier tipo de música.
Actualmente me dedico a dar consultoría en Informática, dando soporte técnico especializado.
Saludos
Bonjour,
Je suis Andrés Camargo et je me trouve au Mexique D.F. J'ai appris à mélanger en 1980 et étais un professionnel DJ jusqu'en 1998. Je suis fier de dire que je peux mélanger n'importe quelle musique, n'importe quel type. J'aime toute la musique pour le plancher de danse dans toutes les expressions.
Actuellement je me consacre à donner bureau de consultants en Informatique, en donnant support technique spécialisé.
Voila!