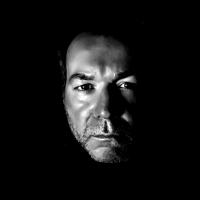 Allstyle DJ since the early 90s.
My passion for music started at the age of 12 and increased constantly since then.
For the last few years i´m focused on videogigs only.
VirtualDJ V7 offers me all that i need, and V8 becomes even more powerful with the new features.
Trying to help other Users by working in the Forum, Ticket + Chat Support and Trade Shows.


Note: Please do not Use the Wall for posting your issues or requests. Please use the forum. I am...
The close Look: TC Helicon Voicetone Create XT
Sat 11 Jan 14 @ 2:20 pm
Die besten Dinge entdeckt man oft duch Zufall. So erging es zumindest mir mit dem Create XT von Helicon. Aus einer angeregten Diskussion über Technik, Mikrofone und dergleichen wurde auf einmal dieses Gerät ins Spiel gebracht, welches mich so Neugierig machte, dass ich nicht umhin kam, mir dieses Teil zu besorgen. An dieser Stelle danke an Armin MC daß du diese Wunderkiste bei unserer Debatte erwähnt hast...;-)
Wer neben der herkömmlichen Moderation noch einige Gimmicks oder akustische Features vermisste, hat nun mit dem Create XT eventuell eine perfekte Problemlösung vor Augen. Eines der kleinsten Geräte mit XLR Anschlüssen auf dem Markt bringt eine Vielzahl von Möglichkeiten und Effekte mit sich, und dazu noch in einer perfekten klanglichen Qualität.
Man sehe mir nach daß ich nicht alle Einstellungen und Möglichkeiten hier aufzeigen kann, sonst hätten wir hier eine 12 Seiten lange Ausarbeitung.
Nun zum wesentlichen: Das Gerät besitzt einen XLR Eingang für das Mikrofon, sowie 2 XLR Out´s für eventuellen Stereobetrieb, einen Mini USB Anschluss um div. Einstellungen auf dem PC zu speichern, sowie einen Anschluss für einen Fußpedalschalter, da das Gerät häufig auf von Gesangskünstlern/ Musikern verwendet wird sowie eine Buchse für das beigelegte Netzteil.
Das Gerät verfügt über eine Art "Auto Optimizer Funktion", den sogenannten Tone Button. Dieser Button löst quasi ein komplettes Signalverarbeitungssystem aus, bestehend aus Adaptiven Shape EQ, einem Voice Compressor und einem De-Esser, welche die Stimme gefälliger und höhenreicher klingen lässt. Button aktiviert....und die Stimme klingt schon mal deutlich besser. Ist aber auch kein Wunder, denn diese Technik kommt z.b. auch bei Gesangsaufnahmen im Tonstudio zum Einsatz.
Neben verschiedenen Preset Einstellungen lassen sich zusätzlich noch Klang und Soundstyles wie Pop/ RnB, Rock/ Metal, Oldies, Jazz/ Ballad und Electronic wählen. Jede dieser Einstellungen gibt noch ein ganz individuelles Stimmmuster aus. Z.b. in der Einstellung Oldie hört sich die Stimme wirklich so an die eine klassische Aufnahme aus den 50/ 60ziger Jahren der Beach Boys.
All diese Settings lassen sind nochmals mit Effekten wie Echo, Hall oder FX verfeinern. Hiermit sind dann auch Stimmverzerrungen möglich wie man sie z.b. aus dem Intro von "Das Omen" kennt oder von Kater Talking Tom, der bekannten Smartphone-App. Auch das klassische Soundbild einer Kaufhausdurchsage stellt kein Problem dar, frei nach dem Motto auf der nächsten VA: "Achtung eine Durchsage an unsere Gäste ...der kleine Peter kann von seiner Freundin an der Cocktaibar abgeholt werden" ;-P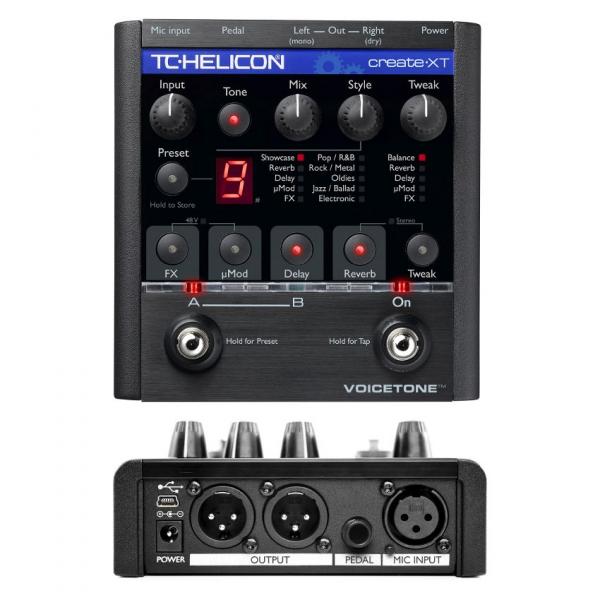 Alles in allem ein Gerät, das Lust auf Experimente und mehr macht, und auch einem DJ der bisher etwas zaghaft mit dem Mic umgegangen ist, zur Rampensau mutieren lässt....;-)
Straßenpreis dürfte so bei 150.- Euro liegen, bei großen T gab es das Ding für 129.- Euro. Auch das ist ein weiteres Argument für dieses Teil.
Hier noch ein paar technische Details sowie der Herstellerlink mit ein paar Beispielvideos.....
greetz
rob
Analoge Eingänge
– Symmetrische XLR-Anschlüsse, Eingangsimpendanz: 1 kOhm
– Empfindlichkeit Mikrofoneingang bei 0 dBFS: -44 dBu bis +2 dBu
– Empfindlichkeit Mikr.-Eingang bei 12 dB Headroom: -56 dBu bis -10 dBu
– Eingangsrauschen bei max. Mikr.verstärkung, Br. = 150 Ohm: -128 dBu
Analoge Ausgänge/ Anschlüsse: XLR (symmetrisch)
– Ausgangsimpedanz: 40 Ohm
– Ausgangspegel bei 0 dBFS: +2 dBu
Analoger Eingang > Ausgang – Mikr. Dynamikumfang bei minim. Gain:
>108 dB, 20 Hz bis 20 kHz *A-gewichtet: > 108 dB
– Mikr.-Dynamikumfang bei -18 dBu Empfindlichkeit, 20 Hz bis 20 kHz: >104 dB
– Klirrfaktor + Rauschen Mikr. bei min. Gain: < -90 dB
– Frequenzgang, max. Gain:
-1,5 dB bei 40 Hz, (200 Hz bis 20 kHz), +0/-0,3 dB Wandlung
– Samplingrate: 48 kHz
– Wandler: AKM AK4620B
– AD-/DA-Wandlung: 24 Bit, 128faches Oversampling Bitstream
Abmessungen: 130 x 132 x 41 mm
Gewicht: 0,72 kg
http://www.tc-helicon.com/products/voicetone-create-xt/
http://www.tc-helicon.com/download/manuals/voicetone-create-xt/VoiceTone_Create_XT_v1-1c_DE.pdf