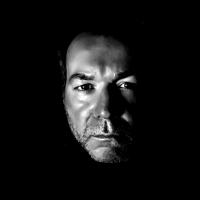 Allstyle DJ since the early 90s.
My passion for music started at the age of 12 and increased constantly since then.
For the last few years i´m focused on videogigs only.
VirtualDJ V7 offers me all that i need, and V8 becomes even more powerful with the new features.
Trying to help other Users by working in the Forum, Ticket + Chat Support and Trade Shows.


Note: Please do not Use the Wall for posting your issues or requests. Please use the forum. I am...
Unboxing ADJ`s FREQ5 Multifunctional Strobe
Tue 06 Aug 13 @ 6:36 am
Auf der Suche nach einem besonderen Strobe bin ich mehr oder weniger durch Zufall auf das Freq 5 von American DJ gestossen. Natürlich kann man sich jetzt darüber streiten, ob ein Stoboskop Effekt auf einer VA heute überhaupt noch zeitgemäss ist, aber das Freq 5 bringt einige Features mit, die mir die Entscheidung relativ leicht gemacht haben.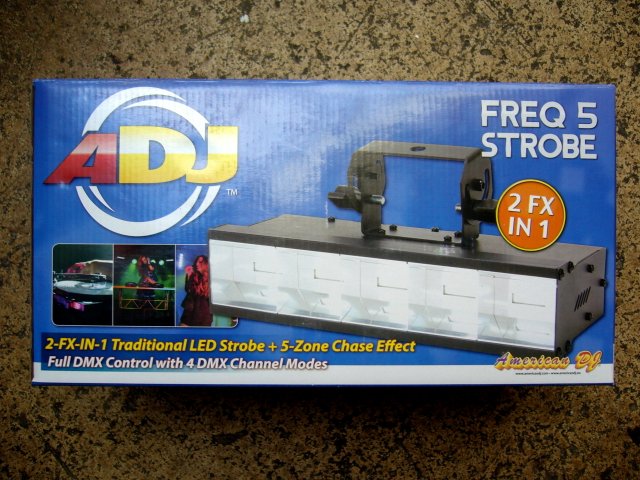 Das Gerät gibt es in der Regel in den meisten großen DJ Stores sowie bei den einschlägigen Onlineshops alá Amazon und Co. Der momentane Preis für dieses Gerät beträgt ca. 119 -129.- Euro. Hauptgrund für die Anschaffung war die Multifunktionalität (Funktionsmodi: Strobe/ Chaser/ Blinder) , die kompakte Bauart und die relativ starke Lichtausbeute mit ca. 1200 Lux, welches lt. ADJ mindestens mit einem 1000W Strobe herkömmlicher Bauart vergleichbar ist. ( Und in der Tat, das kleine Ding ist SAUHELL !!!)
Alle wichtigen Anschlüsse sind auf der Rückseite angebracht wie Ihr auf dem Bild sehen könnt. Der Freq 5 ist mit fünf weißen Highpower 5W LED´s ausgestattet.( Lichtfarbe ca. 840 = hellweiß)) Durch die clevere Anordnung der 5 Zonen Reflektoren über und unter den LED`s entsteht ein optischer und lichttechnischer Dopplereffekt, so dass der Eindruck entsteht, das Gerät wäre pro Reflektorfeld nicht mit einer sondern mit drei LED`s bestückt. Die verbauten Dioden sind so leistungstark, dass diese mit einem aktiven Lüfter im Gerät noch zusätzlich belüftet und gekühlt werden müssen.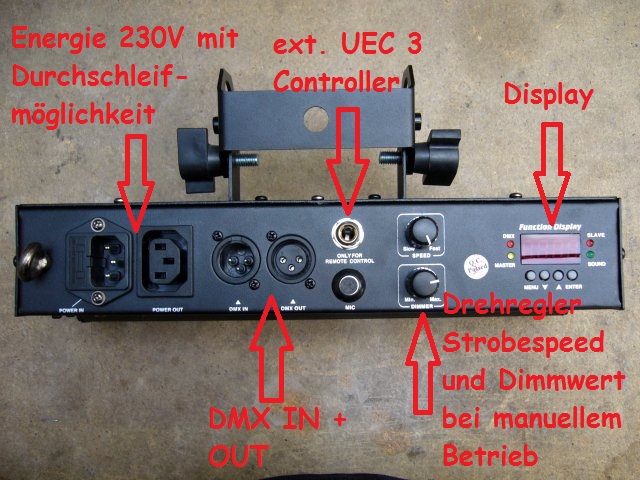 Ihr könnt das Gerät mit verschiedenen Modis laufen lassen:
Sound to Light/ DMX 4 Channel Mode ( Mode 1/2/5/7)/ Steuerung über optinalen UC 3 Controller . Über diesen kann die Blackout Funktion, ein manuelles Strobegewitter sowie eines der 12 Integrierten Programme angerufen werden. Natürlich kann das Gerät auch nur Sound to Light betrieben werden. Es mag mit Sicherheit stärkere und hellere Strobes geben . Aber gerade für den mobilen Bereich ist dieser kleine Gerät extrem Leistungsstark und sehr hell. 1200 Blitze pro Minute sollte für die meisten Aufgaben ausreichend sein, wobei noch die Möglichkeit besteht, im manuellen Modus Blitzgeschwindigkeit und Helligkeit der LED`s zu verändern.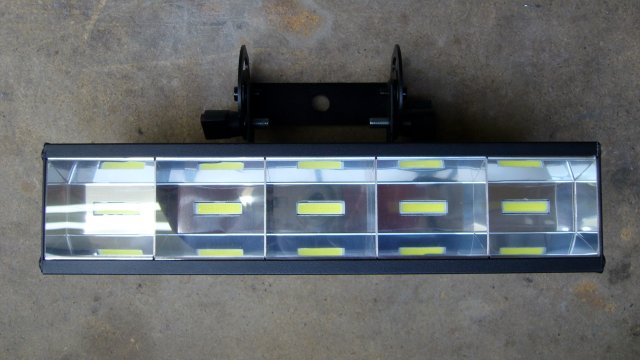 Gewicht und Bauart sprechen für sich, denn mit gerade mal 2 Kg. und den Maßen L=302mm/ B=140mm/H=140mm ist dieses Teil mehr als handlich. Durch die integrierte Durchschleifmöglichkeit des DMX Steuersignales und den 230V IEC Anschlüssen ist dieses Gerät u.a. bestens für einen Master/ Slave Betrieb geeignet. Alles in allem also ein sehr leistungsstarkes, für diese Bauart extrem helles Multifunktions-Strobe, dass zumindest
für mich
100% zufriedenstellend und ausreichend erscheint.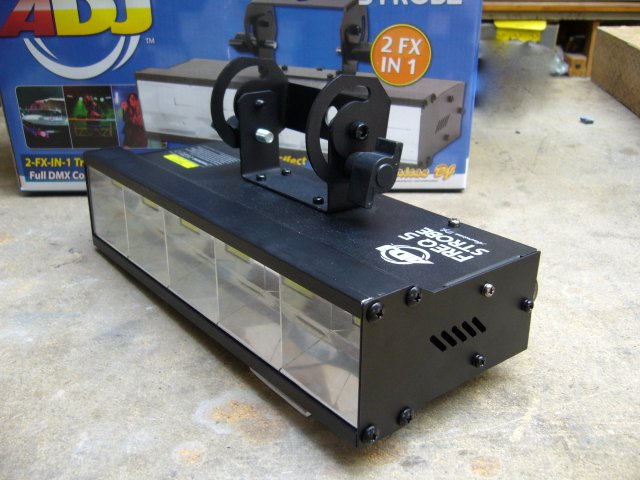 Zuguter letzt soll noch erwähnt sein, dass das Freq 5 Strobe noch einen großen Bruder, das Freq 16 hat. Wie die Bezeichnung unschwer vermuten lässt, besitzt dieses Gerät anstatt 5 eben 16 LED´s, ist dadurch deutlich stärker aber leider auch nicht mehr so handlich und kompakt. Nachfolgend noch der Link der Herstellerseite:
http://www.americandj.eu/de/z-led-strobe-1.html
Have fun...;-)
greetz
rob