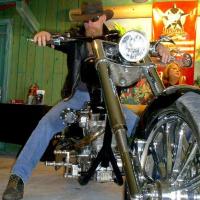 I'm a '70s - '80s - '90s dance club DJ, who loves technology and music. I've little time to DJ professionally anymore, but I stay in practice.

I originally built my own controller to interface with VDJ, but have recently adopted a hybrid setup, utilizing Numark V7s, Numark TTX USB turntables, a Behringer DDM-4000 mixer along with a few home brewed ingredients.

Richmond's played sets

This user doesn't have any public played sets visible.