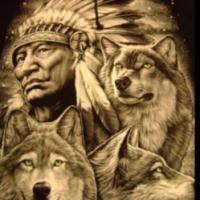 " We are living in a time when we all need to come together and help one another. The spirits say we need to learn to get along."
Nathan Chasing Horse - Lakota


"Listen to the howl of our spiritual brother, the wolf, for how it goes with him, so it goes for the natural world."