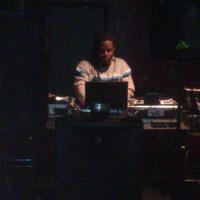 Old School around the way DJ...Started DJing in 1985. Growing up in Queens NY having friends that actually made a mark in hip-hop music. I found myself around djs like Dj Red-Alert, Dj Jam Master Jay, Dj Rocking Rod, Dj Eddie F and the like. I actually Found My First Pair of turntables in the first floor garbage room in my building. A Pair of direct drive Kenwoods. Pick them joints up cause i had to see if the worked at all... Plugged them in and the turntable just started jerking back and forth i was like damn....so about to throw them back out, i pulled the plate off just looking at it and saw a switch, so i fliped it put the plate back on...BAMMMM smooth rotation did the same thing to the other one YYYEEEaaaahhhh Boy, My HomeBoy DJ Slice..from finese and synquis give me a Little...
Listen to Djratedxxx919's broadcast:
Wait... Checking brodcast connection...