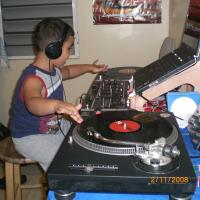 DjChachi started in 1983 at the age of 13 creating he's own mix tapes.

In 1984 got myself two Technics belt drive turntables, one with pitch control and the second one, lock at 33 1/3 (no pitch control) with a 10 inch Gemini mixer and started as a bedroom DJ.

In 1988 got my first gig, a wedding party.

In 1991 got my first pair of Technics SL1200 with a Numark PDD DM1775A Mixer.