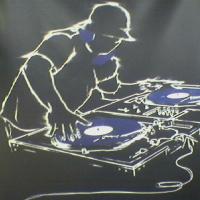 (Thats Pronounced Fin-Ness)

Dj Mr.Finesse "THE MUSIC DOCTOR" for MD, Exclusive Entertainment / MDE Productions

Born & Raised in Queens NY, so you know that Hip-Hop is in my Blood. Now residing in VA, I'm a DJ that plays many genre of music. With 15 years of experience and the right Tunes I believe I can rock any Crowd, Old School to the New, from the islands of jamaica to the clubs of B-More.
Windows 7 Rocks with Virtual DJ...
Mon 21 Jun 10 @ 9:19 am
After installing the Newest VDJ Pro 6.0.8. Software update. I have regained full confidence in this software. I had been experiencing some issues w/ timecoded viynl, sound glitches, etc and that was with my old PC setup. I have now upgraded and bought a new laptop running Win-7 with a 2.2 Dual Core processor. After my gig this past Saturday (Which I played for a straight 7 hours) I was truely impressed with this software. Everything ran smoothly & Flawlessly and I am Happy to say I'm glad I chose this Product over Serato which most other DJ's Use. Now I'm convinced that Virtual DJ is one the best products on the market. I haven't started running video yet but that's next on my list. Keep Rocking all you Virtual DJ's.... I know it can only get better from here. Peace.