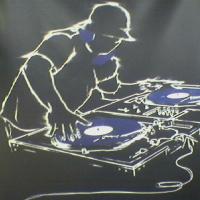 (Thats Pronounced Fin-Ness)

Dj Mr.Finesse "THE MUSIC DOCTOR" for MD, Exclusive Entertainment / MDE Productions

Born & Raised in Queens NY, so you know that Hip-Hop is in my Blood. Now residing in VA, I'm a DJ that plays many genre of music. With 15 years of experience and the right Tunes I believe I can rock any Crowd, Old School to the New, from the islands of jamaica to the clubs of B-More.
Wedding Advice for New DJ's.
Sat 19 Dec 09 @ 11:47 am
I've done quit a bit of weddings, so here's a few pointers that should help you out...
- Alway's sign a contract and get a Deposit before the event. If you dont have a contract you can get basic formats online, then change it to your liking. Find out how many guest they are expecting...
(I always like to go see the place where the event is being held so I know where I'm setting up, what sound system to bring or if I need anything extra)
- Ask if the couple has any special song request (1st dance, 2nd Dance, Line Dance, Etc.)
- Invest in some good quality Wireless Mic's. Besides the wedding party, other guest might want to do a toast or say something.
- Always Dress Appropriately (I usually wear a suite, the tie is optional)
- Very important "Play Age Appropriate Music, nothing vulgar" as there are family members of all ages attending. From time to time you may get some guest that approach you and ask you to play certain songs. (Always be polite and use your Discretion)
- Bring Business Cards to pass out. (If the guest like your style you will usually get 1 or 2 inquiries about doing other events) use something conservative to pass out at weddings with your contact information on it.
BTW: Food & Drinks are usually included, someone one from the party will usually come over and ask if you need anything and be kind enough to bring it to you.
Alot of weddings these day a becoming less & less the traditional style so be prepared for what ever... and
HAVE FUN
.
Good Luck.