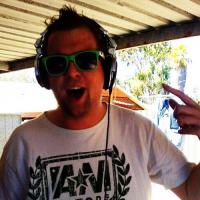 Hi Folks, Gray here, or as I'm known around these parts as DJ Lay Z (formally DJ Auz)

I have been using Virtual DJ professionally since 2005, and have been spinning for Virtual DJ Radio since September 2008.

I am, and proud to say, a die hard Virtual DJ Fan. My first taste of Atomix Productions was when I stumbled across a trial version of AtomixMP3 in 2001. I still remember the excitement and thrill of my first mix, even if it was terrible, and I was using a mouse!