Add-On
Downloads this month: 200
Total downloads : 6 217
Popularity: 620
Rating: 4.4

2 Deck skin but you can swap it to use 4 decks, Please keep on mind this skin is for external mixer use
Denon
HC4500
Skin
for
virtual
dj
8
Date added: Fri 20 Nov 15 @ 9:46 pm
Last update: Tue 24 Nov 15 @ 6:28 pm
1.0
Comments
Downloads this month: 1 243
Total downloads : 12 653
Popularity: 4 686
Rating: 4.4

The new "Controller HD by DennYo" Skin with VDJ 8.2 Support. (PADs, New Scratchwaves, ...) For more informations visit the Skin Forum. Please write questions only in the Skin Forum. You can find a Manual in the Skin.ZIP and on my Blog.
Date added: Tue 25 Oct 16 @ 1:32 pm
Last update: Thu 17 Aug 17 @ 4:55 pm
2.0.0
Comments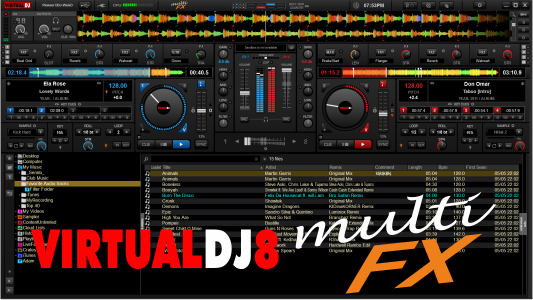 No full screen previews
Downloads this month: 757
Total downloads : 18 255
Popularity: 2 351
Rating: 4.3

Updated version of the MultiFX skin. Introduces the "Rack Panel" system. Video Support. ArtCover on deck or jogwheel
Date added: Mon 19 May 14 @ 12:09 pm
Last update: Sun 06 Sep 15 @ 11:33 am
1.04
Comments
LE&PLUS&PRO
Downloads this month: 322
Total downloads : 5 466
Popularity: 444
Rating: 4.2

this skin based on 'Controller by DennYo' and supports VDJ 8.2. It brings new gfx, new additional features and the brand new browser split mode. You are able to show browserparts as sampler, automix, playlist, karaoke.... separatly above the main browser.
8.2
2Deck
4Deck
Video
waitlist
splitmode
Date added: Wed 07 Jan 15 @ 8:27 am
Last update: Wed 28 Feb 18 @ 2:10 am
3.7
Comments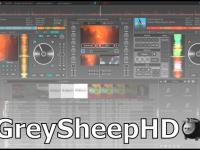 No full screen previews
Downloads this month: 68
Total downloads : 4 412
Popularity: 159
Rating: 4.2

2, 4 and 6 Deck Variations
Date added: Thu 24 Apr 14 @ 11:09 am
Last update: Thu 11 Sep 14 @ 9:18 am
1.0.0
Comments