Add-On
LE&PLUS&PRO
Downloads this month: 88
Total downloads : 2 549
Popularity: 140
Rating: 4.2

Skin for Hercules 4MX (4 decks)
Date added: Tue 02 Dec 14 @ 5:09 am
Last update: Mon 27 Mar 17 @ 12:26 pm
1.1
Comments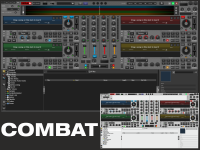 No full screen previews
LE&PLUS&PRO
Downloads this month: 38
Total downloads : 921
Popularity: 54
Rating: 4.2

2 and 4 Decks- Audio & video Layout mode -Normal & Extended Decks view - 12 different colors for the background -Day light skin included
Date added: Mon 12 May 14 @ 10:04 pm
Last update: Fri 07 Apr 17 @ 11:08 pm
1.0
Comments
PLUS&PRO ONLY
Downloads this month: 48
Total downloads : 2 729
Popularity: 72
Rating: 4.2

A multi - function skin suitable (mostly) for users with controllers
Date added: Wed 06 Aug 14 @ 1:22 am
Last update: Mon 27 Oct 14 @ 5:56 am
1.0.1
Comments
Downloads this month: 549
Total downloads : 19 216
Popularity: 1 538
Rating: 4.2

Multi-functional skin, fully customizable to suit your needs.
SilverSleek2
Pads
Pioneer
DDJ-SZ
DDJ-SX
DDJ-SX2
DDJ-SR
DDJ-SP1
SZ
SX
SX2
SR
SP1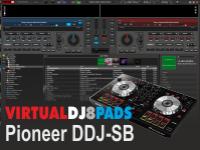 No full screen previews
LE&PLUS&PRO
Downloads this month: 76
Total downloads : 1 747
Popularity: 102
Rating: 4.2

a 2 decks skin based on the default mapping of Pioneer DDJ-SB. Audio & Video mode. Browser Zoom mode.
Date added: Thu 24 Jul 14 @ 7:40 pm
Last update: Fri 07 Apr 17 @ 11:10 pm
1.0
Comments