Add-On
Downloads this month: 2 105
Total downloads : 23 511
Popularity: 1 287
Rating: 4

Slipped break with 6 beat length presets, SL1210 emulation, a wait feature, and free hand brake control. Turning param 1 to 0% kills the FX. Brake length calculated on activation.
Date added: Mon 04 May 15 @ 4:25 am
Last update: Sun 06 Sep 15 @ 11:36 am
1.0
Comments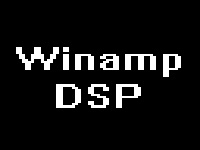 PLUS&PRO ONLY
Downloads this month: 52
Total downloads : 1 350
Popularity: 54
Rating: 3.8

A wrapper for Winamp DSP Plugins.
Compatible VirtualDJ 8 et 7.
This wrapper depends of the quality of external Winamp plugins so use at your own risk. A crash interceptor has been included in case of internal crash but may not work.
winamp
dsp
wrapper
audio
fx
effect
plugin
Date added: Sat 16 May 15 @ 8:06 am
Last update: Sat 16 May 15 @ 3:08 pm
1.0.0.3
Comments