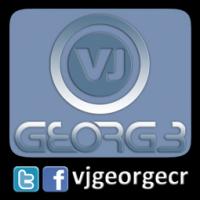 Hola y bienvenidos a mi perfil:

Mi nombre es Jorge y me inicie como Dj hace mas de 17 años, en parte de este tiempo trabaje para varias Radio Emisoras como tecnico de estudio y productor de programas, he trabajado en conciertos internacionales, fiestas tematicas en bares y discotecas de renombre, eventos publicos y privados con varias disco moviles y marcas. Del año 2005 en adelante y hasta la fecha soy Vj, ademas trabajo en mi propio negocio H Studio. Si en algo puedo colaborar no duden en consultarme por algun medio, bendiciones y muy buena suerte.

*****************************************************************************
Hello and welcome to my profile:

My name is George and I started as a DJ for over 17 years, part of that time working for several radio stations as coach of study and program producer, I have worked in international concerts, theme parties at bars and nightclubs renowned events public and private with several disk cellphone and brands. From 2005 onwards and so far am Vj, also working on my own business H Studio. If I can help feel free to contact me by any means, blessings and good luck.