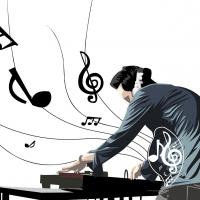 As part of the Virtual DJ Team, I'm here to help, have fun and enjoy this great community of ours. When I'm not working for VDJ, I'm using it to rock the club 3 nights per week, running mobile, and spinning on VDJ Radio when time permits.

Keep your head in the mix :)

Sun 14 Aug 11 @ 8:59 pm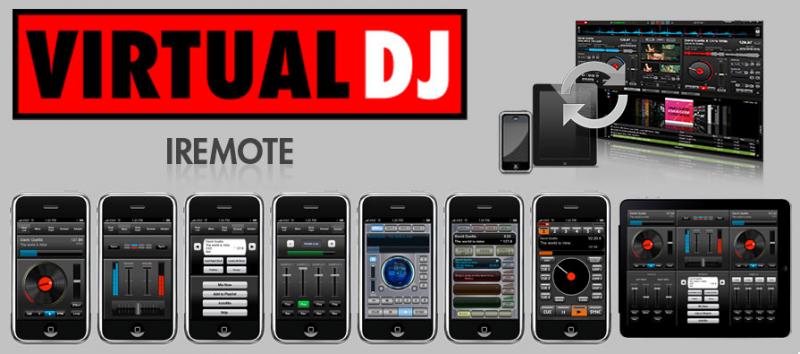 1- Download and install the latest iTunes for your Mac or PC or open up iTunes and click Help/Check for Updates. If you are using a Windows PC, download Bonjour Network Services by Apple.

2- Download the latest version of Virtual DJ (this is VERY important, the iRemote will ONLY work with version 7.0.2 or higher.) If you don't have a paid version of VirtualDJ, you can download the latest Home FREE version.

3- Download and install VirtualDJ iRemote on your iPhone or iPad from the App Store.




4- Connect your iPhone/iPad to your Laptop. The easiest way is to connect your laptop AND iPhone/iPad to the same wireless network you use at your home. If you do not have a Wi-Fi connection available you can create an Ad Hoc (computer to computer) connection. Instructions on creating an Ad Hoc connection can be found here.

5- Once your laptop and your iPhone/iPad are connected to the same wireless network, open up VirtualDJ and click "Config" (on the top right for PCs or top left for Mac). Click on the tab on top that says "iPhone/iPad", and put a check mark on the "Enabled" box. Leave this window open for the next step.





6- Start VirtualDJ iRemote on your iPad/iPhone and it will search for your computer. Go back to your laptop and you should see your device. Click on it and click "Connect".

If you are having problems connecting your iDevice, make sure that you have added an exception on your computers firewall service so that it is not blocked by your system.
Fri 29 Jul 11 @ 8:56 am
How to setup Numark Mixdeck for recording and broadcasting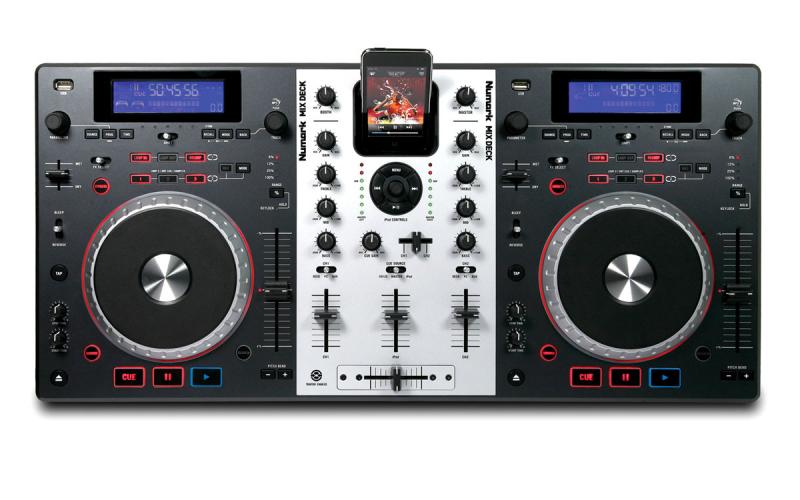 Step 1 - Making your connections
Connect RCA connecters from your Master out to your PA or stereo system. Connect an audio Y cable (3.5mm stereo plug to dual RCA) from the mic port or dedicated line-in of your computer to the
record out
connections of the Mixdeck.

Step 2 - Configure VirtualDJ
Open up the software and go to
Config
then
sound setup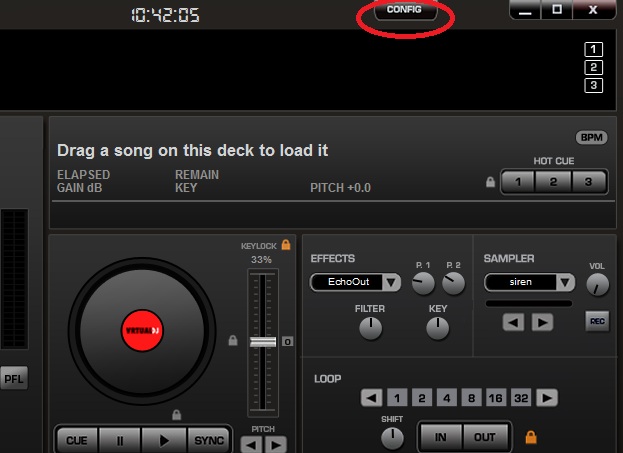 In the sound setup tab under inputs choose
Advanced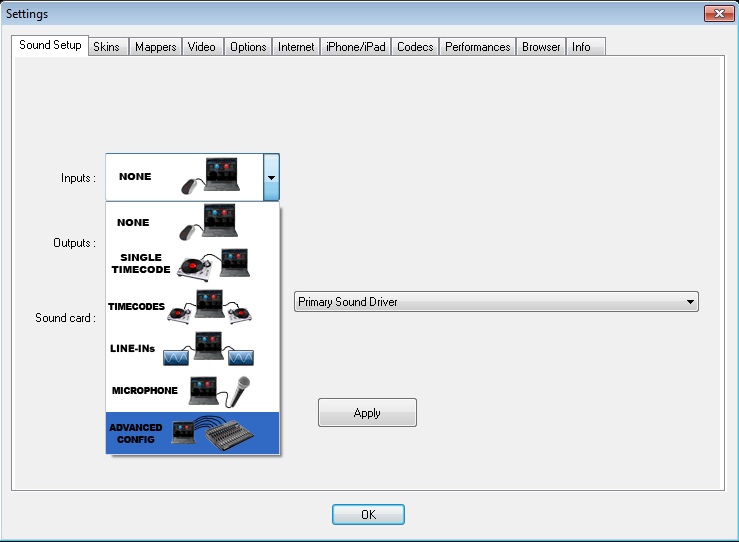 Then click on the
Advanced Config
button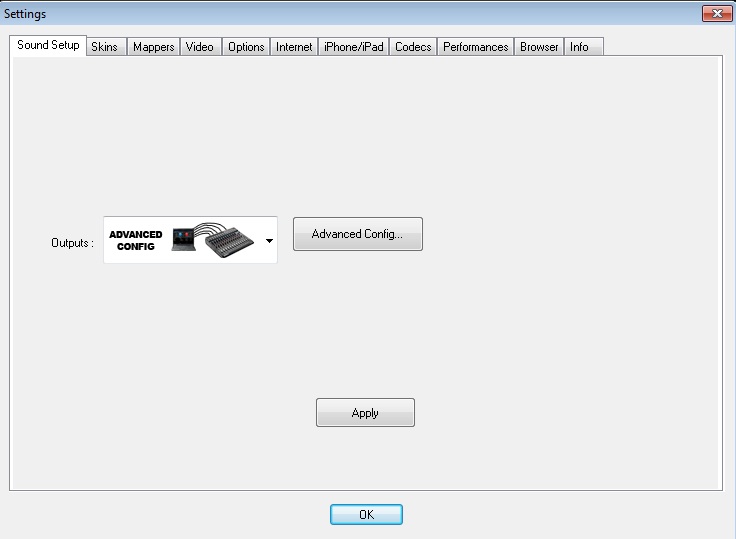 Now setup your decks according to the following image. Your
record loopback
setting should be set to your primary sound card (not necessarily the one captured in the image).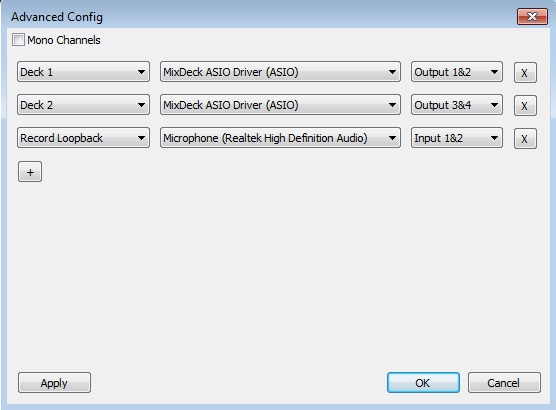 Note: Your input line may need to be switched from input 1&2 to input 3&4 in the record loopback setting depending on how your computers inputs are configured. Make a test recording to see if your settings are correct - if you have no sound in your recording, switch the inputs.
Step 3 - Setup recording or broadcasting
Now configure your system to record and/or broadcast as per the
VirtualDJ User Guide
starting on page 59.