Forum: VirtualDJ Skins


About skins, skin development and communicate with other skin developers.
Topic: Latest skin effort - opinions?

I've been working on this for a few weeks now, in my spare time. I think it's finished, for my purposes.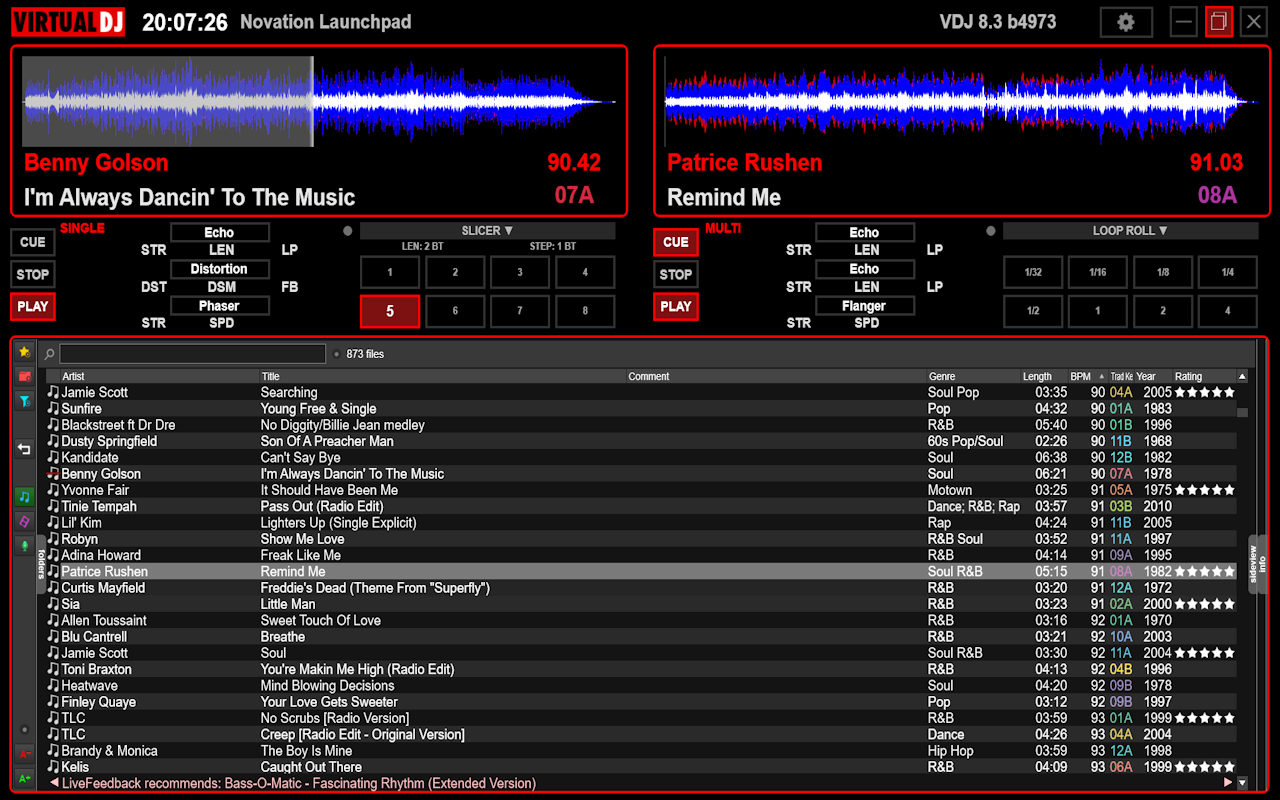 It's been deliberately made at 1280x800, the screen res of my old Sony VAIO, recently updated from Windows XP to Windows 8.1, which I still use for gigs.

The screen size is 15.4" so IMO the vast majority of 1920x1080 skins look & feel too cramped (small buttons, knobs, text etc).

As it will be used with a controller, it only shows the stuff that the controller can't. Transport buttons are purely for convenience.

There's a choice of background colours, and almost no bitmap graphics. It's all drawn by VDJ itself.
---
Posted Sun 02 Jun 19 @ 7:29 pm

look nice
---
Posted Sun 02 Jun 19 @ 7:53 pm

looks great. love the simplicity.
send to my email if possible, thnx.
---
Posted Mon 03 Jun 19 @ 1:17 am

All you need and nothing else, I like it.
How's the vector stuff to work with compared to the old way?
What's the Launchpad label there for.?
---
Posted Mon 03 Jun 19 @ 3:24 am

The vector stuff is great because it's far easier to resize or move around or change colour. The Launchpad is what's connected - the text shows your controller name.
---
Posted Mon 03 Jun 19 @ 11:59 am

looks good
---
Posted Fri 05 Jul 19 @ 1:19 pm

Simple & to the point great looking too love the color Key, if you're willing to share will love to get a copy...Congrat & Thanks.!!!
---
Posted Fri 05 Jul 19 @ 3:10 pm