Forum: General Discussion


About VirtualDJ and DJing in general

---
If you need extended support, contact our Support Team.
Forum Guidelines  (*) The moderators hold the rights to move or modify posts in order to keep the discussions clear or to facilitate the search.
Topic: Bass and Human Health. - Page: 1

Right..so many of us work on powerful pa systems. Now all things have critical excitation frequencies which can result in massive failure. Huge bridges have collapsed in the past by being excited at their critical frequencies. Maybe.. but exciting the human heart with critical bass frequencies could be a major factor?! You must have felt your heart pounding related to heavy regular bass. It's what we do ! But could it be lethal ?

Notes:
I often turn down the bass.
I'm not thinking about a mobile but a club venue with an amplifier room as opposed to an amp.
I don't even know how much power I'm describing.
---
Posted Mon 22 Oct 18 @ 7:23 pm

You would need to turn up the volume way too high for it to be dangerous to your heart though. You already passed well over the limit of being safe for your ears at that point.

Many European countries have regulations that limit the average SPL to around 100dBA.
---
Posted Mon 22 Oct 18 @ 7:48 pm

It's not the volume Adion..but the critical resonant frequency of the human heart being excited by the bass.

Engineers have built strong bridges in the past but lesser forces than expected have brought about collapse.
It's the frequency !

The human heart will have a natural frequency and if you excite that frequency your heart could almost pop out of your chest.
I suspect that frequency is low and in the realm of powerful quality bass bins.
I'm sure sound engineers are aware of this possibility.
---
Posted Mon 22 Oct 18 @ 7:52 pm

I don't want to give the sadistic ideas..but it could be an effective method of torture.
---
Posted Mon 22 Oct 18 @ 8:07 pm

Sound travels at about 400m/sec. A human heart is about 6cm thick and 12cm tall, so the resonant frequencies would be between 3000 and 7000 Hz
---
Posted Mon 22 Oct 18 @ 8:12 pm

The human heart is a mass surrounded by muscle and tissue which equates to a mass-spring-damping system. Dimensions and the speed of sound do not determine such factors.
The damping factor is critical and almost maybe a measure of human physical fitness.
If there is little damping then failure occurs.

Its basic engineering stuff although I'm more than a little out of practice.
---
Posted Mon 22 Oct 18 @ 8:16 pm

There has been scientific studies about this Ron, perhaps you should read some of them, if you are that concerned.
---
Posted Mon 22 Oct 18 @ 8:21 pm

I think I will..this comes from Sunday night when I became a little frightened because my heart was doing things I did not like..and I turned down the bass. Hm..as well it was just one song in a 7 hour set.
---
Posted Mon 22 Oct 18 @ 8:26 pm


High exposures to Frequencys below 30 hz, can harm your body, besides your ears

GK
---
Posted Tue 23 Oct 18 @ 3:23 pm

I've been DJing since 1985 and my ticker seems fine.... according to my Fitbit anyway.

Everything in life is a "risk". I wouldn't call bass one of them though. The sound of solid bass and low frequencies is one of the reasons I do this job in the first place.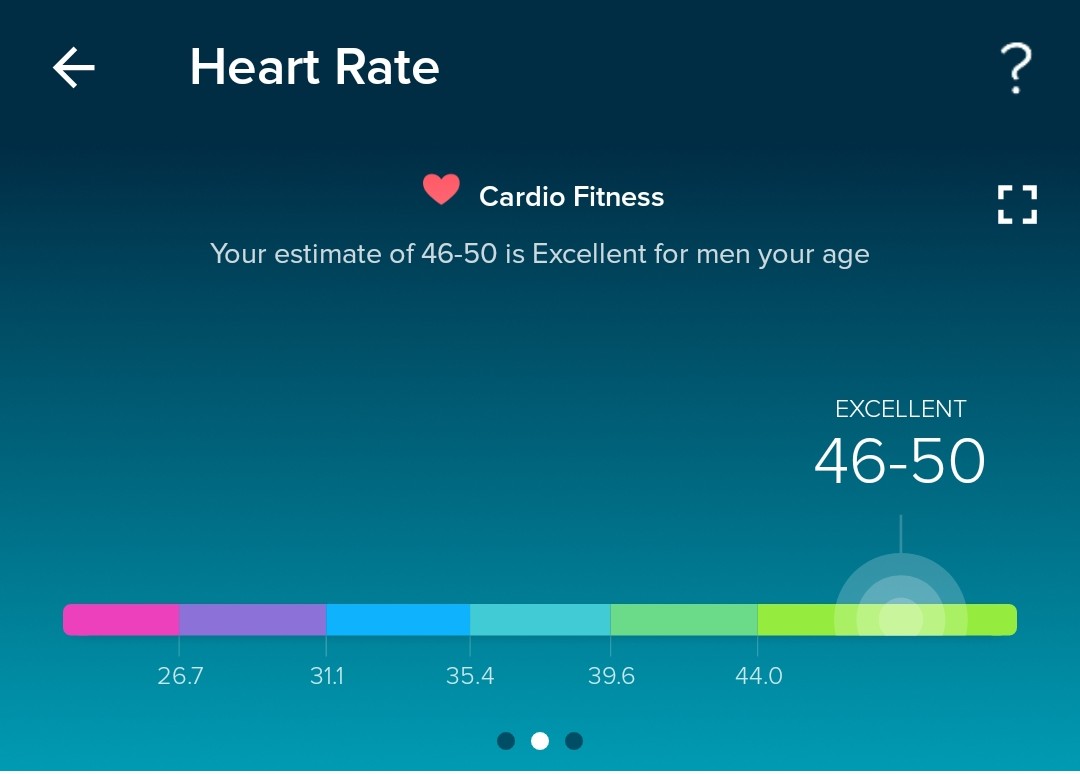 ---
Posted Tue 23 Oct 18 @ 3:42 pm

I am more than a little worried about the human heart and the bass frequencies.

I definitely felt my heart vibrating at a critical low bass frequency.
It was the first time in my life.
Nobody seems to be looking at the case related to heart vibration at a critical frequency.
This is a well known phenomenon to structural and aircraft engineers.
Huge bridges have collapsed due to low wind loads.
https://www.youtube.com/watch?v=3mclp9QmCGs
I checked the performance and stability calculations for the flight controls of the aircraft used by the RAF Red Arrows back in the 70's for their chief designer. We were worried about the flight control stability.

Maybe my type of engineer is not involved in this type of medical research.
I'm fairly certain a few people will be killed by this type of vibration.

Notes:
The wind speed was only 42mph !
What happen to that bridge could happen to the supported mass called your heart.
---
Posted Wed 24 Oct 18 @ 6:31 am

Just killing one person is one to many..and I think we have a much bigger problem.

People will be affected in different ways because of their different physical conditions.
---
Posted Wed 24 Oct 18 @ 7:59 am

Is that a new conspiracy theory or something ?
If you know about physics you should know that in order to excite something beyond it's braking point there are certain conditions that must be met.
1) The frequency of excitement must match the frequency that the material itself excites (sustains excitement)
2) The strength of the signal matters
3) The duration of the signal matters
4) The exposed surface matters.

In other words, let's say that you want to bring down a bridge by using bass. Yes, in theory it is possible, but yet no bridge has actually collapsed by bass...
Let's say that the qualified frequency is 60Hz
Do you have any idea how much strength the signal produced by your subs must have ?
Do you have any idea for how long you must produce this signal before the bridge starts coordinating ?
Do you have any idea how big the surface that gets excited must be ?

Back to your thinking: Unless you do experiments with sound on a science lab, it's impossible to keep the same frequency going for a period longer than a few ms.
Excitement frequencies must be constant for a specific period of time before they become critical to start coordinating the object that's prune to that frequency.
ANY deviation in the frequency before the excitement becomes critical means that the object rejects the excitement and you have to start over again...
Typical music (produced my musical instruments or computers) does not sustain any frequencies for a long enough period to become critical for any part of your body. This can only be achieved on a lab under certain and hard to meet circumstances.
Generally for humans, it's impossible to excite any part of their body to a critical point by regular soundsystems producing regular soundwaves (music)

PS1: Extremely loud and long "deep bass" can produce risks to pacemakers. That's true and a know fact. That's why people that use pacemakers know that they need to avoid such situations
PS2: The most sensitive part of your body when it comes to sound is... well you guess... your ears! And not because of coordination excitement, but simply because of a low point on how much energy they can absorb without braking.
PS3: Sound CAN produce discomfort. But discomfort is just that. It's not a critical situation where your life is (or can be) in danger.

PS5: Back to conspiracy theories: Let's plan a terrorist attack by using bass on a show like Tomorrowland... :P :P :P
---
Posted Wed 24 Oct 18 @ 2:40 pm

I have asked Ron to refrain from talking about his favorite social issues, which are many. Again, he is free to start his own blog if he is so concerned, to this day he has not. I will level or edit any post that strays too far from the main function of this forum.

kradcliffe, I have leveled your last post because it was in response to one of his post, which I have edited. Thank you gentlemen for your continued cooperation.

As for this thread, if you think about it, it is not a serious threat, as most of us and millions of party goers would be dying on the dance floor, every week. I will move on to some serious DJ conversations, except to moderate.


---
Posted Wed 24 Oct 18 @ 3:11 pm

I don't think you know what your talking about Phantom.
Do you understand the mathematical model and if so what are the critical factors?
It is reasonably simple.

I'm cutting the bass frequencies below 40hz when playing because it may endanger human life.
Even just one human life at risk is enough.

Back to your thinking: Unless you do experiments with sound on a science lab, it's impossible to keep the same frequency going for a period longer than a few ms.
Excitement frequencies must be constant for a specific period of time before they become critical to start coordinating the object that's prune to that frequency.
Electronic dance music has a regular kick drum type beat and frequency. Combined with this the power of pa systems has increased vastly over the years.


---
Posted Wed 24 Oct 18 @ 3:24 pm

Before accusing others of not knowing what they are talking about, please come back with some proof that you know what you are talking about.

That the heart may vaguely resemble a damped spring system does not proof anything regarding safety, required frequencies or required pressure levels, so please do your homework first and convince us with some scientifically backed evidence.
---
Posted Wed 24 Oct 18 @ 4:23 pm

https://www.youtube.com/watch?v=au_071u5cmI

Can you see the relationship between the mass which is the human heart, the spring which is the elastic muscle and tissue, and the damping which equals body fat and fluids. The excitation force is cyclic due to the nature of dance music. It is that small force which vibrates glasses off tables. Since the force is small it does little apart from when it approaches the system resonant frequency. Even a small cyclic force at this frequency can cause major problems.
Note what happens to the vibrations at resonant frequency in the graphs.

That is the mathematical model.
It is well understood by all mathematicians, physicists and engineers.
In a research program more elements would be considered but the model is approximately correct.
I suppose pigs would be used to estimate the properties such as elasticity and damping experimentally. Mass is easy. The exiting force is not that important since it is small and only has an effect at the resonant frequency.

Just one dead person is one too many.
---
Posted Wed 24 Oct 18 @ 4:30 pm

I can see a relation, but I can not see where you actually plugged in the relevant numbers. What makes you so sure that the resonant frequency of the heart in this system is below 40Hz, and what makes you so sure that the sound pressure levels in typical PA systems are high enough to cause damage to the heart?

---
Posted Wed 24 Oct 18 @ 5:04 pm

Adion that is the big question !
I suspect that it may be around 30hz due to my heart vibrating on Sunday and I then turned down the bass. I did a 7 hour gig but only one song created this effect. It's rare. The frequency will vary among people due to differences in their physical condition.

The size of the force is not as significant as it being cyclic (harmonic) and at the resonant frequency.
This is what terrifies engineers.
That's why that bridge collapsed only it was a torsional vibration. The same thing.


---
Posted Wed 24 Oct 18 @ 5:21 pm